#PangeaMiami Spring Break Miami 3000+ People Water Party

Saturday, March 16, 2019 at 10:00 PM

-

Sunday, March 17, 2019 at 4:00 AM (EDT)
Event Details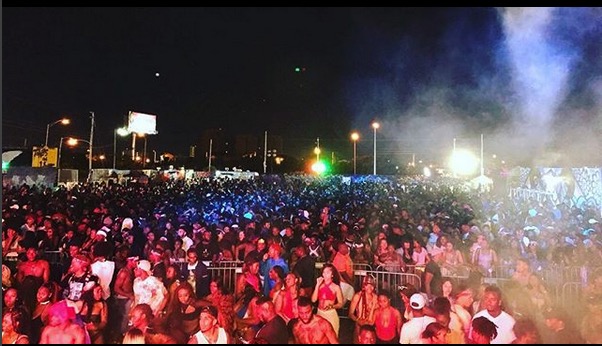 #PangeaMiami is Back
Saturday March 16th

For Spring Break

10PM-4AM
Ladies Drink Free til 1AM so get there early

18+ to party , 21+ to drink. ID Required , passport also accepted
Back in the Historic Wynwood Art District

Come Party with over 3000 People

Get your water guns , water ballons , and whatever others toys you want to bring and get ready to get wet.
Like last time we will have 2 fire trucks on site ready to get everyone wet. Dry side also available
This will be a TICKET ONLY event , no paying at the door , so get your tickets ASAP before they all sell out
For more infomation text (954)-446-3873 or ( 813 ) 516 - 7134 
*** ALL SALES ARE FINAL , NO REFUNDS ***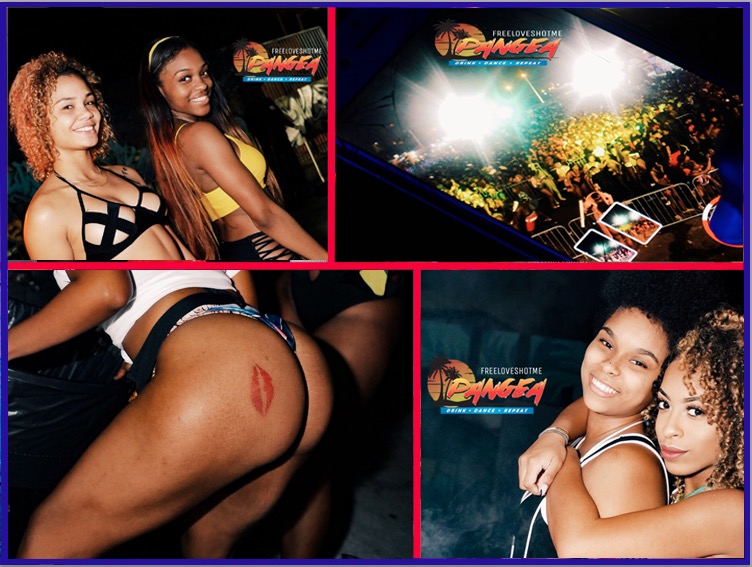 Frequently Asked Questions
Where will the event take place ?
318 NW 23rd St Miami, FL

What is the times of the event ?
10PM-4AM
Where do we park ?
You can park in one of the parking lots near by or along the street . For street parking we recommend downloading the PayByPhone app to expedite the process when you get there . The earlier you come the closer you will likely be able to park to the venue. Please keep all valuables ( except ID and ticket ) in the car as you wont be able to come back later ( NO RE-Entry into the party once you leave )
Is there an age requirement ?
Yes you must be 18 years old by March 17th in order to get in. 21+ ID required to get 21+ band which will allow you to buy drinks at the bar .
What forms of ID are accepted ?
State issued ID , Passport , Military ID .
What forms of ID are NOT accepted ?
College ID , Bank Card , Picture of ID .
What if I purchased an advance ticket but am not 18 yet ?
You wont be able to get in .The rules of the age are on the ticket page and flyer since January , it is your responsibility to read the information provided to you prior to making a purchase . Also as stated on the ticket page there are no refunds .
Im over 18 but I lost my ID what can I do ?
Go to the DMV asap and get a new one . You will need to get a new one eventually so you might as well get it now .
Can we pay at the Gate ?
NO . Presale tickets ONLY. This is the only way we can ensure we don't go overcapacity and everyone who purchased a ticket can get inside and enjoy themselves.
Can we bring our own drinks inside ?
NO ….But we will have free drinks ( mixed drinks of Barcardi / Smiroff ) for ladies over 21 til 1AM. Everyone else can also purchase drinks at the bar. No alcohol will be sold pass 3AM

How much are Bottles ?
Henny , Ciroc , and Belaire are 120 .   Moet , Patron and Remy are 150. No bottles will be sold pass 3AM . Bottle purchase doesnt include entry into the party so grab a ticket online .

Will there be a ATM inside ?
Yes we will have an ATM inside the event to assist you in purchasing drinks and food
Will there be food for sale ?
Yes we have 4 Different food vendors on site
Are there sections ?
Yes . 3 bottles minimum purchase required for sections . Getting a section doesnt include entry so grab a ticket

Can we bring coolers ?
No
Can we bring inside hydration backpacks ?
Yes. Must be empty of any liquids upon entry.

Can we bring inside regular backpacks to keep my valuables safe ?
Yes . It cant have any liquids , food , professional cameras or weapons inside . Weapons include but are not limited to :
Guns , Knifes , Tasers , Glass , Hard pieces of metal , Pepper Spray , hair picks , etc .
Can we bring inside Fanny packs ?
Yes we actually recommend these as their zippers help keep your valuables secure ( things can easily fall out of regular pockets when dancing )
Can I bring inside my camera I want to shoot photos/video ?
No , the only cameras allowed inside is the one on your phone
Can we smoke inside ?
Yes as long as what you are smoking is legal . Keep in mind police will be monitoring the outside AND inside .
I don't want to wait in line long , what can I do ?
Come as early as possible.
Is there a skipline ?
No
How can I assist in getting in quickly ?
One of the biggest things that make lines slow is people not being ready when they get to the front . Please have your ID ready for security and then your ticket ready right after for the ticket scannes . This will greatly assist in getting everyone inside quickly.
Can I go up on Stage ?
Absolutely NOT. Going pass the barricades and climbing the stage will get you kicked out of event and not allowed back in . Please understand that the stage is a workplace , not a dancefloor . Only the DJs ( who are booked / on the flyer ) and photographers who are booked will be allowed on there . This is for your own safety
But I just want to shoot some photos , can I go on stage ?
Still NO
But im popular and want people to notice me , cant I go on ?
No you sound corny . Go on stage at your own events .
I purchased 10 bottles can I go up on stage ?
Still NO
Whats the official hasttag ?
#PangeaMiami
Can I submit photos /videos to your event that I shot on my phone ?
Yes. Any videos you recorded on the way to the event or during it can be submitted to PangeaMiami@gmail.com , the best videos will be posted on our official Instagram Account @PangeaMiami the weeks after the event.
Im an artist and would like my music played at the event , how can I do that ?
We don't tell the DJs what to play . We book them because we believe in their ability to make proper song selections . That is up to their discretion
How can I perform ?
Sorry this is a party not a concert , no performances .
Can I pay to perform ?
No
Can I pay $10,000 to perform ?
Still No
If it rains will there be any refunds ?
It's a water party , you were going to get wet anyway . So no
What if its cold outside ?
Bring a coat
What if it Snows ?
The end of the world is near and you have bigger problems than a refund . Act accordingly
**** NO REFUNDS , ALL SALES ARE FINAL ****
MOST IMPORTANTLY PLEASE DRINK RESPONSIBLY. THERE IS NOTHING WORST THAN SPENDING ALL THAT MONEY ON THE TICKET , FLIGHT AND HOTEL JUST TO BE LAYED OUT ON THE FLOOR DURING THE PARTY BECAUSE YOU DRANK TOO MUCH. ALSO NOTHING WILL RUIN YOUR NIGHT MORE THAN A DUI ACCIDENT . GET PLENTY OF REST , EAT AND DRINK TONS OF WATER .
We hope you enjoy yourself and appreciate your support . See you there
- Management
When & Where

318 NW 23rd St
318 Northwest 23rd Street
Miami, FL 33127


Saturday, March 16, 2019 at 10:00 PM

-

Sunday, March 17, 2019 at 4:00 AM (EDT)
Add to my calendar