Panel: "Place Setting" | Art With A Socio-Political Message | Yards | FREE
Description
This program is a collaboration between Rochester Art Collectors, The Yards Collective and Pollitits: Art Coalition.
Art with a socio-political message is often as compelling and meaningful for the collector as the artist who makes the work. This exhibition and program presentation will immerse collectors in an important conversation about experiencing and collecting art that addresses contemporary issues and intends to impact the world at large.
Exhibition title: "Place Setting"
Program title: "Art & Politics: A dicussion about experienceing and collecting art with a socio-political message"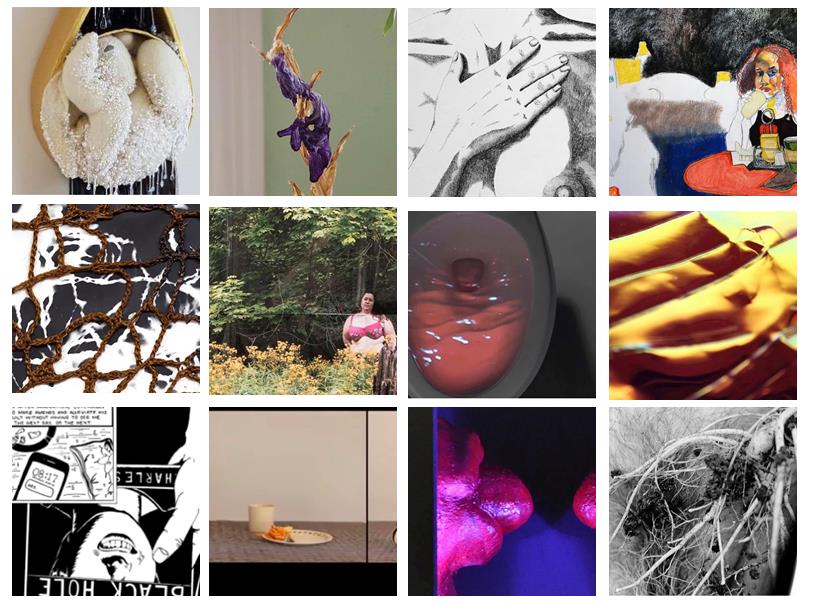 "Place Setting," organized & juried by members of Politits: Art Coalition, is inspired by the idea of the dinner table: a place where artists are welcome to join in conversation, to share, reflect and organize during a time of unrest.
This exhibition is for those who are feeling unheard, fed-up, full of rage and are looking for support from their fellow creatives. Place Setting is focused on supporting artists who have historically been underrepresented in the arts. This year, we will accept work from up to 40 artists, focusing on submissions from female-identifying (and gender non-conforming), POC, and LGBTQ artists that encourage place, space, and togetherness in trying times.
The organizers are searching for diversity in process, materiality, and vision; free from censorship. It is a way of welcoming folks to our table; opening up places to those who have been traditionally passed over within the art community. We offer you a place, set for those who have art, vision and most importantly tenderness to share.
5:30pm - Social mixer:
Registered participants are encouraged to experience the exhibition and chat about the work before the presentation. A limited amount of light snacks and soft drinks will be available. NOTE: Some of the work shown in this exhibition will be offered to collectors for sale.
6:00pm - Presentation:
The panel presentation will take on a number of components: background about The Yards Collective; background about Pollitits: Art Coalition; information about installing this large, complicated exhibition; as well as highlights and a discussion about work from the exhibition. The presentation will last no longer than 60 minutes.
This event is FREE and open to the public. You do not have to be a member of Rochester Art Collectors to participate. However, registration in advance is required.
IMPORTANT ADDITIONAL NOTES:
1) The Yards Collective is NOT handicapped accessible.
2) This program will take place regardless of weather conditions unless a state of emergency is declared by the City of Rochester and the Public Market area is closed. In that case please consider this program canceled. We will attempt to reschedule the program. When a new date has been identified we will send a notice to all registered guests by email.
Panel Moderator: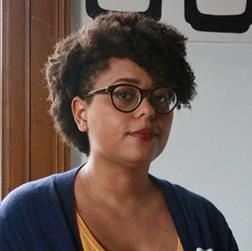 Amanda Chestnut has a MFA from Visual Studies Workshop and a BA from SUNY Geneseo. She helps to keep the Flower City Arts Center running smoothly; coordinating marketing efforts, maintaining the database, communicating with members, updating the website, sharing stories on social media, designing promotional materials, and whatever else needs to get done.
Panelists: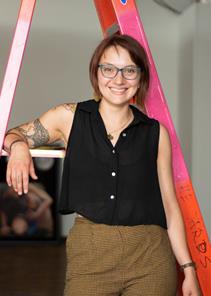 Kristina Kaiser is a founding member of Pollitits: Art Coalition, Kristina Kaiser and Director and Business Owner of The Yards Collective Art Space, LLC. As if that weren't enough she is the creative mind behind Hohm Designs, living and creating in Rochester, NY.
In 2013 Kristina earned a BFA in Studio Arts: Painting with a dual major in Art History from Edinboro University of Pennsylvania. Kristina is widely exhibited in the Rochester area and has participated in a group showcase at Oakland Terminal Art Gallery in 2015. She has also worked with WXXI and Rochester Cocktail Revival for event decor consulting.
Acting as an art administrator Kristina has developed programming to help support and encourage emerging artists to reach creative success. The most acknowledged program developed by Kristina is the Yards Collaborative Residency established in 2013. In March of 2018 the vision of collaboration continued, the residency was featured by the Memorial Art Gallery for a one night event featuring the artists from the January 2018 session.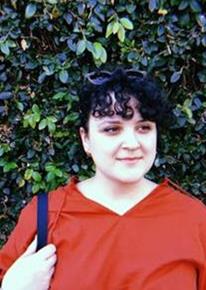 Rebecca Ayşe has a broad history of work in the arts; from her undergraduate studies in photography (SUNY Purchase, 2013) to her current studio practice, based at the Yards; she has never stopped learning and creating. The joy that art brings her is a strong influence on her general mission to promote accessibility to the arts for all. As a founding member of Pollitits: Art Coalition, she finds that she works best as a conduit to resources for her community, focusing especially on the promotion of LGBTQ+ artists.
Her commitment to community involvement takes shape in many forms, from educator to organizer. Acting as the media and public relations assistant at GVCA, she is working to build a bridge for resources between Monroe and Livingston counties through strategic marketing and open communication.
When choosing venues to host her workshops in bookbinding, natural dyes and printmaking, Rebecca chooses spaces that have affordable options to the public. She also curates free First Friday exhibits for NORCHAR and Haus Capital on Park Ave to promote artists at different stages of their careers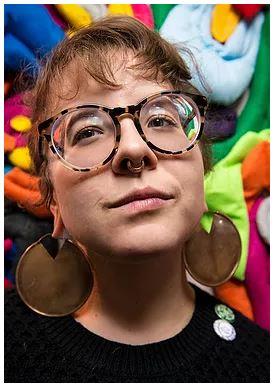 Jacquelyn O'Brien is a working sculpture artist and founder of Pollitits: Art Coalition. In the past four years she has been in 20 exhibitions, awarded four research grants, received two national awards and completed a MFA in sculpture. Primarily working in plastic, building materials and fabric, O'Brien strives to push societal understanding of gender identity and how it is perceived. Currently, Ms. O'Brien is working at her studio, running a grass-roots feminist art group and preparing for exhibitions.
The exhibition opens to the public on "First Friday," March 1st begining at 7:00pm and runs through Saturday, March 23rd. Gallery. Click for public gallery hours and other details at The Yards Collective.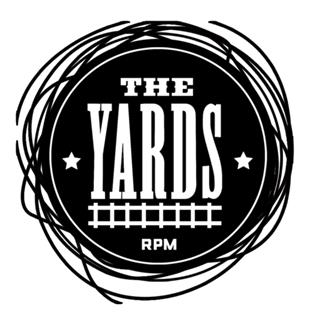 The Yards Collective was created in 2011 as a collaborative art space founded by strong female identifying makers looking to offer a supportive artistic and inclusive space. With this central principle in mind, The Yards Collective now operates under a dedicated director with the support of passionate volunteers whose vision is to support a community of makers that share a high quality of craft. The Yards hosts over a dozen permanent studio spaces along side a communal work space, gallery area, and wood-shop that are all available for rental. As an art's incubator we hope to engage emerging and professional artists through exhibition, residency, public critiques and specialized classes.
Regular programming includes first Friday exhibitions, residency programs and craft sales; bringing many groups of aesthetic appreciators and makers together in one dynamic space. Our goal is provide the community with usable, affordable, and accessible art space with a supportive network of members engaged in developing connections within Rochester and beyond.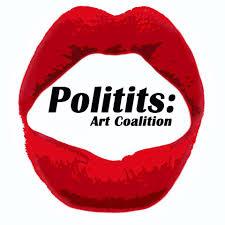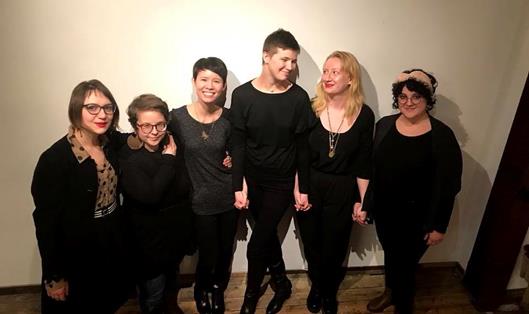 Politits: Art Coalition is a small band of women making provocative, performative and visual art, working to gain recognition for their work and to extend their platform to other marginalized voices. By meeting regularly, exhibiting together, curating shows and participating in community events, they are constantly assessing how to better empower one another and their prospective collaborators. They want to represent a safe space for open discussion and honest critique, driven by a desire to stomp out internalized misogyny and to support other women in their pursuit of a career in the art world, especially in this political climate. For more information about the founding members or past and future events, visit https://politits.wordpress.com/