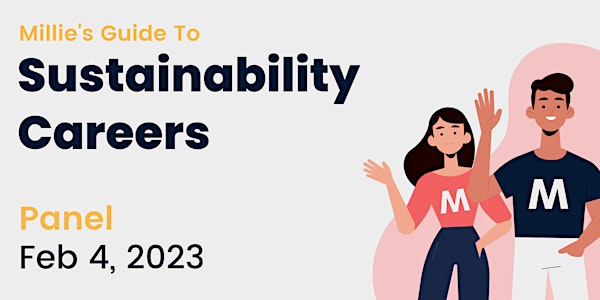 PANEL | Millie's Guide to Sustainability Careers
The field of sustainability is massive and will only keep growing! If you're interested in a career in sustainability, don't miss this out!
About this event
CHECK OUT TIME FOR YOUR TIME ZONE: 09:30 AM NY / 2:30 PM UK / 05:30 PM KSA / 06:30 PM UAE / 10:30 PM HK
Sustainability focused careers are not a thing of the future - they are here right now!
Join to learn more about the sustainability sector. There's nothing for you to prepare. Come listen in. Parents are more than welcome!