PANEL - Hire Me! Tips On Getting Hired in the Film and Television World

Wednesday, October 16, 2019 from 7:00 PM to 9:00 PM (EDT)
Event Details
Getting your foot in the door is sometimes the most challenging part of embarking on a career in film and television, but once you are in, a whole new world of career opportunities can open up. But how do you do that, exactly? And what kinds of things will help or hurt your chances?
Hear from our panel of film and television professionals who represent a wide variety of experience within the business and whose knowledge will help you navigate a path to successfully getting in the door. Whether you are just starting out or looking for a career change, come ready to join the conversation, and bring your questions. All are welcome!
FEES
$15 Early Bird Registration (register/pay through October 1)  

$25 Regular Registration (register/pay October 2 - 12) 

$35 Late Registration (register/pay from October 13 until class is full) – No discounts.

DOCS INSIDERS DISCOUNT AND ALL-ACCESS PASSHOLDER COMPS

If you are a member of the Docs Insiders program at the Premium level, you can get a $25 discount on the registration fees for this workshop if you register by the Earlybird or Regular deadlines. If you are an All-Access Passholder, registration is required but is at no additional cost to you. To get the discount, you will enter a Promo Code when you get to the payment. If you missed our e-mail with the promo code, please reach us at contact AT docsinprogress DOT org to get it. To find out more about our Docs Insiders memberships, visit http://www.docsinprogress.org/docsinsiders​


HOW TO REGISTER?
Click the "Register Now" button towards the top of the page. Because of limited space, advanced registration is highly recommended.

NOTE ON PAYMENT
Full payment must be received to guarantee you a spot in the class. In order to get the discounted earlybird rate, full payment must be RECEIVED by the earlybird date.  Otherwise the regular rate will be charged.

If you are paying by credit card, select the "Paypal" option (you can pay by credit card even if you don't have a Paypal account). Payment must be made at the same time you complete the online registration form. 

If you are paying by check, you still need to register online, but select "Pay by Check or Wire".  Make check payable to "Docs In Progress" and mail to:

Docs In Progress
8560 Second Avenue, Suite 113
Silver Spring, MD 20910
(Write the name of the workshop in the memo line)

Your registration will be completed once your payment is received. 

ABOUT THE PANELISTS

​Robin Smith
 Robin Smith is an Emmy Award-winning filmmaker with 40 years of experience. A graduate of Ohio University (BFA '72) and Boston University (MS '78), her first documentary was a personal story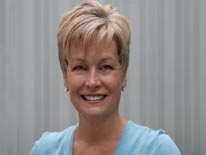 about her father, a U.S.M.C. fighter pilot who was declared Missing in Action in 1969 during the Vietnam war. CBS bought rights to the film and in 1978 Robin began a career in broadcast news with Charles Kuralt on CBS News Sunday Morning.
In 1990, Robin established Video/Action as a nonprofit production company to produce documentary shorts and public awareness videos on issues affecting women and at-risk children. Under her direction, Video/Action has completed more than 550 productions. Her work has been featured on CBS, NBC, ABC, PBS, FOX, BET and The Learning Channel and has been honored with an array of awards, including a CPB Gold Award for Excellence in Documentary Television Programming and ITVA's Distinguished Achievement Award along with multiple Capital Region Emmy Awards, CINE Golden Eagles, Telly Awards, Auroras and Omnis.
Documentary films that have been broadcast on television and featured in festivals include He's Only Missing (1978), Shooting Back:Photography by Homeless Children (1990), Women of Substance (1994), We Are Not Who You Think We Are (1996), A Call to Care (1999), Courageous Response to Hate Crime (2000), and Come Walk in My Shoes (2007). Educational and public awareness short films currently in release include A Circle of Healing for Native American Children Endangered by Drugs (2014), Helping Victims of Mass Violence and Terrorism (2015), Family and Victim Perspective in Hostage Taking (2016), Stepping Away from the Microphone:A Tribute to Diane Rehm (2017) and 12 tribute videos for the 2018 National Crime Victims Service Awards Ceremony.
An active member of Women in Film and Video, Robin served as president of the Washington, D.C. chapter and received its prestigious Woman of Vision award in 1998. She was named a Distinguished Alum in the School of Fine Arts at Ohio University in 2003 and received the University's Medal of Merit in 2006. Robin is currently an advisor on the College of Fine Arts Leadership Council and a Trustee on the Ohio University Foundation Board.
Tom Passafiume
Tom Passafiume is an experienced Avid editor who currently serves as an Edit Supervisor at Discovery Networks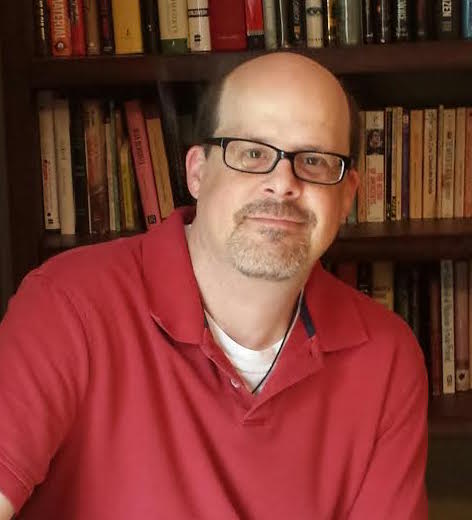 based in Sterling, VA. Prior to his work at Discovery, Tom worked as an Assistant Editor in Los Angeles on several television shows including NCIS and The O.C. He began his media career as a Video Journalist (VJ) at CNN in Atlanta before transitioning to the entertainment division at Turner Broadcasting in the Program Edit department, working on shows for Cartoon Network, Turner Classic Movies, TNT and TBS. A member of the Motion Picture Editors Guild since 2004, Tom earned his bachelor's degree in Communications from the University of Kentucky.
Kia Meredith-Caballero
Kia is an award-winning producer at Cortina Productions and founder of KMC Productions with 15 years of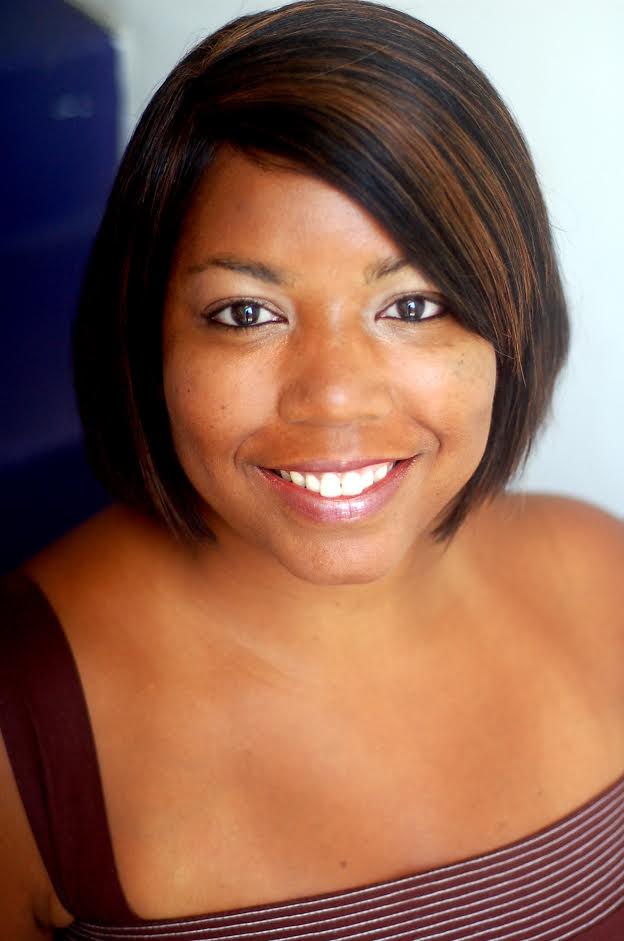 documentary and unscripted television production experience. Her commitment to candid and creative storytelling allows her to develop compelling, impactful, and educational media experiences. Specializing in film production in non-traditional exhibits, her skills include script writing, content development, directing, and client relations. While at Cortina Productions, she has produced a number of large-scale films for clients like the Smithsonian National Museum of African American History and Culture and Atlanta History Center.
As an advocate of arts education and education reform, she provides media consulting, message development, promotional and documentary video production for schools and organizations that support youth and the arts. Kia has a Bachelor of Fine Arts in Filmmaking from the School of Visual Arts in Manhattan and is a proud alumna of Duke Ellington School of the Arts. Kia is also a member of the Producers Guild of America and Women in Film and Video.
Lance Kramer
Lance is an award-winning documentary filmmaker and respected arts leader based in Washington, DC. In 2010, with his brother Brandon, he co-founded DC-based documentary production company Meridian Hill Pictures.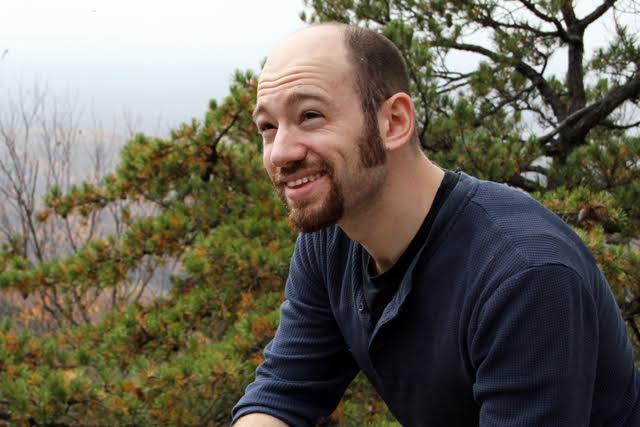 Lance produced the feature-length documentary CITY OF TREES (Official Selection 2016 Full Frame Documentary Film Festival, National Broadcast on PBS series America Reframed, released on Netflix in May 2017). In 2014, Lance received the prestigious DC Mayor's Arts Award from the DC Commission on the Arts and Humanities, the highest honor bestowed upon working artists in the city. In addition to CITY OF TREES, Lance is the co-producer of independent feature documentary VOICES FROM WITHIN (2015), associate producer of FLY BY LIGHT (2015), associate field producer of Al Jazeera America documentary series HARD EARNED (2015, winner of Alfred I. duPont Award), co-producer of independent short films DOING IT FOR ME (2013), LIFE AS A COLLAGE (2011), PORCHFEST (2011), COMMUNITY HARVEST (2010). Lance has served two terms as Board Member of Docs in Progress, and was a DC Commission on the Arts & Humanities Individual Arts Fellow in 2015. In 2017, Lance was selected to the 2017 Impact Partners Documentary Producers Fellowship cohort. Lance holds a bachelor's degree in history and film from Dartmouth College.

LOCATION
Docs In Progress
8560 Second Avenue, Suite 113
Silver Spring, MD 20910

*NOTE: Our office is on the ground floor of the Alexander House Apartment Complex. However, you must use the street entrance located on Apple Avenue to enter. Please do not go through the main entrance of Alexander House.

REFUND POLICY
If your circumstances change and you must withdraw from a class after registering, please be aware of our refund policy:
Withdrawal 30 or more calendar days before the first day of a program: 75% refund
Withdrawal 11-29 calendar days before the first day of a program: 50% refund
Withdrawal 10 or fewer calendar days before a program: No refund

WEATHER POLICY
In the event of seriously inclement weather, we will make a decision by 3 pm on whether to cancel that evening's programs. (For Saturday classes, we will make the decision by 6 pm on Friday). If you have not received a notification from your instructor or the Educational Programs Manager, call our office at 301-789-2797 (we will have an outgoing message on voicemail).
 


Save This Event
When & Where

Docs In Progress
8560 Second Avenue, Suite 113
Silver Spring, MD 20910


Wednesday, October 16, 2019 from 7:00 PM to 9:00 PM (EDT)
Add to my calendar
Organizer
Docs In Progress is a 501(c)(3) non-profit organization which gives individuals the tools to tell stories through documentary film to educate, inspire, and transform the way people view their world. We program screenings and filmmaking educational programs.