Panel "Hablemos sobre cooperativismo"
About this event
¿Sabías que las cooperativas representan una oportunidad real para reactivar la economía?
¿Quieres conocer ejemplos de cooperativas exitosas?
¿Quieres conectar con mujeres cooperativistas y conocer sus experiencias?
¡Mujer emprendedora! Hoy más que nunca, necesitamos crear comunidades donde soñar, resistir, sanar, y construir sin miedo el mundo que queremos. Te invitamos a este Panel "Hablemos de Cooperativismo " que forma parte de la Cumbre de Latinas Emprendedoras de Prospera "Emprendimiento, Reinvención y Sanación".
Panel Hablemos de Cooperativismo. Jueves, 14 de Octubre de 5.30 a 6.45 pm por Facebook Live de Prospera. Con la participación de:
Conéctate con las raíces de la cooperación y de la comunidad ante esta nueva realidad del COVID conociendo de primera mano el trabajo de mujeres emprendedoras en cooperativas de referencia.
Regístrate y te enviaremos recordatorio para la conexión.
Biografía
Angélica Flores, cofundadora de De Colores C. Consulting.
Angélica, mexicana, emigró a los Estados Unidos hace 18 años, y es residente del Bay Area desde entonces. Mamá de 3 personitas maravillosas que son sus maestros, con muchos sueños llegué a este país, pero el tener un negocio ni me pasaba por la mente hasta que conocí las cooperativas y me parecieron maravillosas y la manera más sencilla de ser dueño de un negocio haciendo lo que ya haces.
En el 2019 cofundó de De Colores Collective Consulting y ha sido un sueño hecho realidad fundar una cooperativa 100% autónoma con mujeres dueñas trabajadoras y de color.
Mayerling Castillo, cofundadora de Colmenar Cooperative Consulting
Mayerling es propietaria de negocio, entrenadora personal, y consultora de negocios con Colmenar Cooperative Consulting. Originaria de Chile, su primera carrera fue en la industria de la gestión hotelera y luego trabajó en la industria del fitness donde descubre su pasión por la salud y el bienestar.
Después de trabajar en el mundo corporativo, fundó Forma Fitness en 2008 ayudando a cientos de personas a alcanzar sus objetivos de acondicionamiento físico y bienestar. Su experiencia trabajando en cooperativas comenzó en 2011 con un preescolar bilingüe español/inglés dirigido y operado por las familias.
Mayerling entiende las barreras que enfrentan los migrantes cuando buscan trabajo o inician sus negocios. Su objetivo es promover el Movimiento Cooperativo para ayudar a las familias a lograr la estabilidad económica y ser tratadas con dignidad, respeto y equidad en su lugar de trabajo.
Actualmente está estudiando Emprendimiento Social y se graduará con una maestría en administración de empresas de Mills College University. Fue seleccionada para participar en el programa para el Fellowship con Prospera en Oakland, California, donde continúa colaborando y apoyando a trabajadores-dueñas y pequeñas empresas de la comunidad latina.
Es madre, una apasionada defensora de la justicia racial y de género, comparte un gran interés en la cultura de las comunidades nativas, le encantan las actividades al aire libre, la cocina y el baile.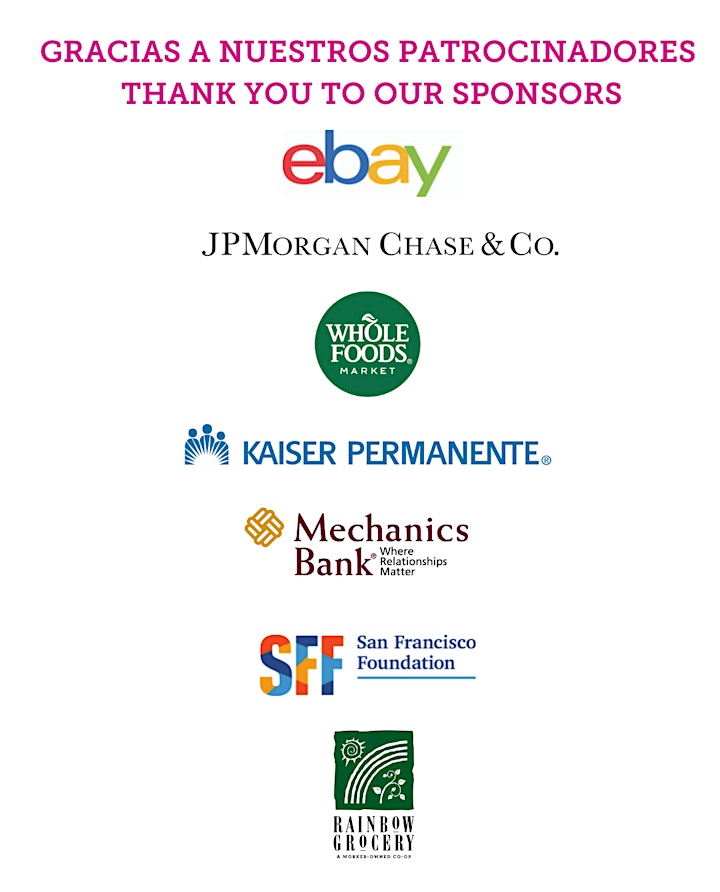 Organizer of Panel "Hablemos sobre cooperativismo"
Our Mission
Prospera partners with Latina entrepreneurs to launch businesses that foster cooperation, economic independence and well-being in immigrant communities. Through our culturally-based programs, Latinas access the networks, tools and capital they need to become successful business owners and powerful community leaders.
Our Vision
We envision a vibrant ecosystem of Latina-owned businesses cooperating to transform communities and local economies and building prosperity for the benefit of all.
Our Values
Cooperation: We reclaim our cooperative roots, find meaningful connections with other immigrant women and build partnerships for greater impact.
Resilience: The challenges we face as immigrant women become our greatest source of strength. We cultivate leadership at all levels, using a strengths-based approach to tap the depth and richness of cultural and community knowledge.
Holistic wellbeing: We recognize the woman as a whole in all her roles, stages and needs as well as her connection with her community. We support women to create businesses that bring balance and contribute to the wellbeing of all.
Innovation: We take tools from traditional business incubator programs, infuse them with culture and love and make them accessible for Latina immigrants. We begin to see the possibilities, open doors for each other and dream bigger!
Collective power: Together, we feel safer and more confident to take risks, flex our leadership and see ourselves as catalysts for community transformation.