Description
Does your mission statement include giving back to the community and helping others? Is social entrepreneurship a key fabric of your business acumen? If you have answered yes, please join us at this informative session on what it means to be a Certified B Corporation in our community and nationwide. DC Net Impact and B Local Mid Atlantic are presenting a panel of experts who will provide an overview of Certified B Corporations and help to answer the question as to whether your organization could benefit from this type of formation. We hope you can join us! Register today.
See below for a full bio of each of our panelists.
Panel Moderator – Mark Frieden, President, Crossbow Strategies
Panelist – Carly Khanna, Chief Marketing Officer, AE Works
Panelist – George Chmael, Founder & CEO, Council Fire
Panelist – Todd Wegner, Program Manager for B Corp Program, Laureate Education
--
Where: Busboys & Poets, 1025 5th Street NW, Washington, DC 20001
Mt. Vernon Square/Convention Center on the Yellow/Green Line is the closest metro stop. There is limited street parking nearby if you choose to drive.
When: Wednesday, March 29, 2017, 6-8pm
Agenda: 6pm – Check-in, networking with peers
6:30pm – Introduction from DC Net Impact and Crossbow Strategies
6:35pm – Short presentation on Certified B Corporations from Mark Frieden, panel moderator
6:45pm – Panel discussion, Q&A from audience
7:45pm – Networking with peers and panel members
(The private room is reserved until 8pm, however mingling can continue afterwards in the main section of the bar.)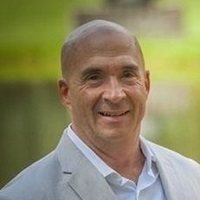 Mark Frieden - Bio
Mark is the President of Crossbow Strategies, a corporate social responsibility consultancy based in Alexandria, Virginia. He has worked with organizations and individuals to help them reduce energy and water use, increase recycling, create healthier working and living environments and be more engaged with their stakeholders. Mark also helps companies measure their social, environmental and financial impact through the B Impact Assessment to become Certified B Corporations.
Mark is on the steering committee of the Greater Washington, DC chapter of the International Society of Sustainability Professionals. He holds a BS in Journalism and Political Science from James Madison University and an MBA in Environmental Policy and Management from The George Washington University and has completed the Global Reporting Initiative G4 training course.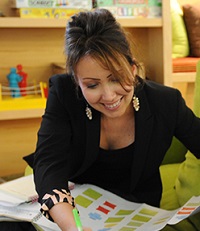 Carly Khanna - Bio
As AE Works' Chief Marketing Officer, Carly is responsible for sharing AE Works' story consistent with the firm's mission, vision and culture. A storyteller at heart, she inspires audiences with our company's "WHY," creating an awareness of our Triple Bottom Line culture and B Corp social and environmental impact through social media, proposals, and outreach. It's Carly's passion to share our story, and those of our team members, to inspire others to be the change they want to see in the world and create an environment where everyone is relevant. Carly is a member of the B Local Mid Atlantic Steering Committee.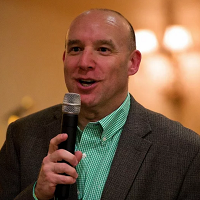 George Chmael - Bio
George Chmael II, Esq. is a world-renowned sustainability and business management consultant and social entrepreneur who has spent 27+ years counseling leading U.S. and international private sector, public interest and government organizations in the mechanics of transitioning to sustainable operations to accomplish economic growth while simultaneously creating environmental and social value. He is a leader and visionary in the global movement toward a more sustainable and inclusive economy and has guided his sustainability consultancy, Council Fire, to numerous designations as a "Best For The World" B Corporation. George is also among a select group of business entrepreneurs chosen to grow the Certified B Corporation movement worldwide as a B Ambassador and leads a collaboration of private sector entities working to expand sustainable businesses in the Mid-Atlantic region. He holds an undergraduate degree from the University of Connecticut, a Juris Doctorate from George Washington University National Law Center, and a Masters of Marine Affairs from the University of Rhode Island.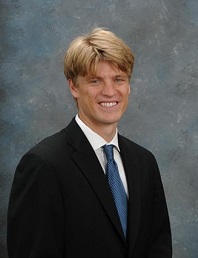 Todd Wegner - Bio
Todd is the Program Manager for the B Corp Program at Laureate Education, the largest network of higher education institutions in the world. As the Program Manager, Todd manages all B Corp related activities and initiatives, including overseeing the coordination of over 70 institutions in 25 countries completing the B Corp assessment, developing strategies for improving Laureate's impact, telling the Laureate B Corp story, and finding community engagement opportunities for Laureate's students and staff with the broader B Corp community. Todd sits on the Steering Committee of B Local Mid-Atlantic. His work experience prior to joining Laureate includes time at the United Nations, World Bank, and Inter-American Development Bank working on social and environmental sustainability initiatives. Todd holds an MBA in International Business and Development from George Washington University and a Bachelor's degree in Civil Engineering from Missouri University of Science and Technology.