Panel Discussion with Author of The Pedagogy of Teacher Activism

Saturday, December 2, 2017 from 9:30 AM to 11:30 AM (CST)
Event Details
Event summary
Join us as we host a panel discussion on The Pedagogy of Teacher Activism. This book, from award-winning author Keith Catone, explores the stories of four teacher activists and how they've become social change agents. Attendees will receive a copy of The Pedagogy of Teacher Activism. 
About our panel
Five past and present Madison educators will join Keith on the panel.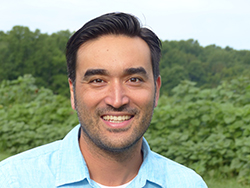 Keith Catone (EdD, Harvard University) is a dedicated father, partner, educator, activist, organizer, academic, and karaoke enthusiast who serves as the executive director of the Center for Youth and Community Leadership in Education (CYCLE) at Roger Williams University.Keith is a board member for the Education for Liberation Network and has authored numerous research and opinion pieces. His first book, The Pedagogy of Teacher Activism: Portraits of Four Teachers for Justice, explores connections between pedagogical purpose, power, and possibility in the context of working with teachers, youth, families, and communities to change the world! Born and raised in Rhode Island, he currently lives there with his partner and son.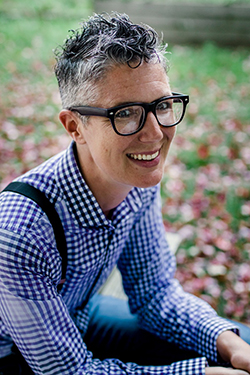 Abigail Swetz is currently a Masters student at the LaFollette School of Public Affairs (UW - Madison), but at heart, she will always be a public school teacher. She taught 8th grade English and social studies at O'Keeffe Middle School until last year, when her students, their ideas, and their activism inspired her to pursue a degree that would enable her to bring their voices to the table in government or nonprofit advocacy work. Abigail was recognized as the GSAFE Educator of the Year and the Rockwell UW Cooperating Teacher in 2017. She currently makes her home in Madison, Wisconsin, with her wife. They met at an MMSD professional development about safe spaces and were married this summer.

José Flores Benítez is a 4th grade teacher at Nuestro Mundo Community School. Caminante, no hay camino, se hace camino al andar. In this globalized world I have found myself at the tipping point of two countries, two cultures, and two languages. Born and raised in El Salvador, but educated in the United States. I learned from my family the value of serving the community and from my professors the knowledge that informs my teaching. Today my work at Nuestro Mundo involves connecting with families, incorporating Chicano, Latin American culture, poetry and literature into our curriculum. My passion is to travel and to learn from the different cultures so I can share with my students what I learned. I feel blessed to be at Nuestro Mundo in an environment where there is a fine balance between two languages that form a truly American experience.

Kate Brien is a former middle school teacher who now teaches and co-coordinates AVID at East High School. She is an outspoken advocate for her students and for public education as a whole. Kate is a board member for the Foundation for Madison's Public Schools, and she is one of East's MTI representatives. In 2013, she was asked to be part of a panel discussion at the UW-Madison alongside Mayor Paul Soglin ("Closing the Achievement Gap: Toward a Community Wide K12 Agenda" ). That same year she was a teacher speaker to more than 2,000 educators at the AVID Summer Institute in Indianapolis. Since 2013, she has spoken to more than 20 districts in the Midwest about the power of AVID to address inequalities in education. She was born and raised in Madison, Wisconsin, and currently lives on the Northside with her mostly loyal companion, her dog Bailey. 

Maixia Thao is Hmoob.  She is a mother, wife, daughter, nyab, agent of change, social justice advocate, and lifelong learner serving her community as the Hmong Language and Cultural Curriculum Development Teacher Leader in the Madison Metropolitan School District (MMSD). As a refugee of the Vietnam War, a person of color, and an English Learner, Maixia's experiences propelled her to encourage, inspire, and positively impact marginalized youth as a teacher. She previously taught fourth and fifth grades, was an English as a Second Language teacher, and a Hmong-English Bilingual Resource Teacher. Maixia received her Bachelor of Arts in Elementary Education from UW-Madison, Master of Arts in TESOL Education with ESL certification from Edgewood College, and bilingual-bicultural teaching license from UW-Stevens Point. Maixia currently resides in Sun Prairie with her children, husband and in-laws.

Camara Stovall is the son of two people who met on the cotton fields in southern Mississippi. Camara grew up in Madison. He says as an African-American male, growing up here came with many challenges, and without the relentless guidance of his parents, Camara says he would have been another statistic. Camara graduated from Madison West High School in 1995, earned his undergraduate degree from Jackson State University in 2000 and received his Master's degree from National Louis University in 2002. Prior to graduating from Madison West, Camara participated in the inaugural Grow Your Own Teacher program. Camara has served the Frank Allis Elementary community since 2011. He is married to Keona Farris-Stovall, who also works for MMSD. The couple has three children who are enrolled in the district.  

When
Saturday, December 2nd
9:30-11:30 a.m.
Where
UW-Madison School of Education (WI Idea Room)
1000 Bascom Mall
Madison, WI 53706
Tickets
All educators are welcome to attend this event. Please note that space is limited. RSVP by Friday, November 24th to reserve your seat!
Sponsor
Foundation for Madison's Public Schools
When & Where

UW-Madison School of Education - WI Idea Room
1000 Bascom Mall
Madison, WI 53706


Saturday, December 2, 2017 from 9:30 AM to 11:30 AM (CST)
Add to my calendar