Description

As part of TRIVE Community's pay-it-forward initiative to nurture and develop young and promising local startups, the TRIVE Fireside Chats is a series of events organised to empower and educate entrepreneurs. Fireside Chat: Public Relations for Startups will be focusing on how companies grow to become brands.
Event Description
Public Relations is essential for any business, regardless of the company size. Done right, PR can be instrumental and a huge boost to a startup's growth and development.
Take it from Bill Gates, who once proclaimed, "If I was down to my last dollar, I'd spend it on public relations."
Hear from our distinguished panel of guest speakers on the importance of PR for your startup, and gain insights on how you can effectively utilize it to build your brand and credibility, elevating your startup to the next level.
This will be an informal conversation and participants will have an opportunity to post questions during the conversation as well.
---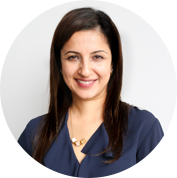 Moderator
A content strategist who believes in the combined power of innovation and storytelling for individuals and startups, especially from the very early stages of building a business.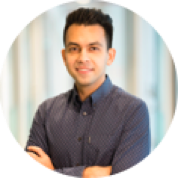 Speaker
Mohan Belani is the Co-founder and CEO of e27, a startup and tech ecosystem platform. He believes that in order for Southeast Asia's tech ecosystem to be relevant, it needs to be driven by sustainable and impactful companies solving problems at scale. He enjoys working with Founders and helping them alleviate the challenges of building great companies specifically around the areas of talent, funding and market access.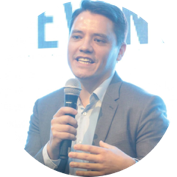 Speaker
Being the International Comms Head for GOJEK, Darragh can elaborate on the role of PR for a fast-growing brand like GOJEK, crisis communications and how has GOJEK used PR as a key brand building tool as they grew.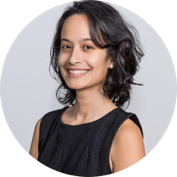 Speaker
With over 12 years of experience in public relations, crisis management, and integrated communications, Muara is responsible for handling and managing the PR strategy for Circles.Life regionally. With a passion to establish Circles.Life as a company leading innovation in digitals services, Muara is focused on overseeing and executing PR strategies in Singapore, Taiwan, and Australia.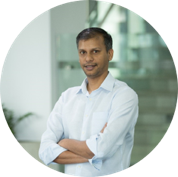 Speaker
An ever-curious marketing professional with a track record of 15+ years in the Asia Pacific region in the media and digital ecosystem. Has an extensive understanding of advertising & marketing practices spanning all facets of Paid, Earned & Owned media, thereby delivering great value to clients in building brands & revenue. Core Strengths - Build partnerships & relationships, Drive business outcomes, Manage large teams & their mentoring, Agnostic & adaptable to MARTECH.
---
Terms of Participation Agreement
By participating in this event, you grant TRIVE and JustCo permission to capture photo/video of the event. All personal information will be kept confidential, but photos/videos may be shared or used by the organizer for promotional purposes.
---
About TRIVE

TRIVE is an early-stage Venture Capital Fund Manager based in Singapore and holds a MAS VC-FM licence. It invests in startups that is operating in SEA that includes programming schools, deep technologies, blockchain, logistics and eCommerce.
On its community front, TRIVE is an Accredited Mentor Partner of Enterprise SG and offers a S$30k Startup SG Founder Grant through its pay-it-forward incubation program. On top of the grant, Singaporeans who apply through TRIVE Labs, our pay-it-forward incubation program are given free S$50k business benefits, co-working hotdesking space at JustCo Marina Square, and access to over 80 NEXT50.sg mentors.
Part of its vision to raise a new generation of Singapore entrepreneurs is to provide masterclasses to impart the experiences and skills to Singaporean millennial entrepreneurs aged 35 and below.
TRIVE portfolio companies also have a pro-Singapore agenda, one of which is Upcode Academy, a CPE-certified programming school that offers 70-100% subsidies to Singaporeans wishing to upskill themselves in the fields of data science, web development, cybersecurity, blockchain and computer vision.
About Asia PR Werkz
Asia PR Werkz is Singapore's leading local Public Relations firm and provides insightful analysis, strategic counsel and creative solutions to their clients. Since 1996, the firm is uniquely led by a team of owners-directors who combine keen business acumen with a wealth of experience to design and deliver bespoke transformational communications solutions and successful marketing campaigns for our clients across Asia Pacific.
About JustCo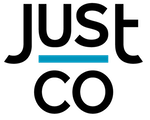 Founded in 2011, JustCo is one of Asia's leading premium flexible workspace providers. At JustCo, we believe that working together, is working better. We continually challenge and redefine collaborative working, connecting like-minded and dynamic communities in open and creative work spaces.
In JustCo's powerful ecosystem, business of all shapes and sizes can harness the benefits of the network effect. JustCo's range of curated events, networking sessions and strategic partnerships allow members to find business opportunities, gain insights, and help drive success and innovation to each other's business.
With uniquely-transformed workspaces, JustCo goes beyond a sharing economy. By 2020, we aim to be a strong driving force behind commercial real estate market across Asia, and empower our ever-growing community with exceptional workplace flexibility and experiences.
Singapore:
6 Raffles Quay | 120 Robinson Road | Asia Square | AXA Tower
Manulife Tower | MacDonald House | Marina One | Marina Square
Samsung Hub | UIC Building | Westgate Tower
More about JustCo: Website | Facebook | Instagram