Panel Discussion on the PMO in an Increasingly Agile Environment

Wednesday, February 17, 2016 from 7:30 AM to 9:30 AM (PST)
Event Details
To be truly effective, PMOs must reflect the organizational culture and strategy—or risk being dismissed as an unnecessary layer of bureaucracy.
The PMO 2010 survey of PMO leaders and other project professionals found that 84 percent of organizations currently have one—a jump of 36 percent from 2000. Organizations with a PMO report significantly more projects coming in on time, on budget and meeting intended goals and business intent compared to those without a PMO, according to PMI's 2011 Pulse of the Profession Survey.
A PMO must provide tangible, repeatable, long-term benefits. To do so, they must be customized from the start to align with organizational strategy and be prepared to change as corporate strategy shifts. Furthermore, it is not enough for PMOs to produce results. They must also communicate those results throughout their organization to earn executive support an only by doing so will PMOs be viewed as offering a competitive edge.
Some questions that will be discussed:
- 

How do you define and articulate the value of your PMO?
- What is the number one challenge that you think PMOs face today?
- What should drive an organization to consider adopting an Agile practice if they are unfamiliar with the methodology?
-
Tools - what's working, what gaps exist, new ideas?
-
What risks are there for a company to begin using Agile?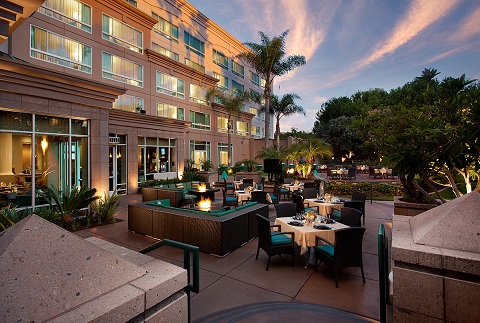 ---
The morning's schedule:
7:30 - 7:45 AM – Networking and Registration
7:45 - 8:15 AM – Breakfast
8:15 - 9:15 AM – Presentation
9:15 - 9:30 AM – Q & A with coffee
        
---

Our Moderator: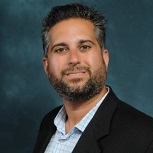 Scott Krawitz -  is the Founder of PM Talent Global, offering Technology Advisory Services. An innovative and seasoned business technologist and entrepreneur, Scott's 15 + year career includes engagements consulting executives and leading teams through all project phases from strategic planning, analysis, design and development to implementation, iterative improvement and ongoing support. Industries served include Financial Services, Healthcare, Software, Retail, Business Services, Legal, and Education Technology.
Our Featured Panel Speakers:

                                 Scott Conway - has been in Project Management for over 25 years, filling a range of roles from Project Manager, Program Manager, PMO Director and for the last 10 years, as an IT consultant with focus on setting up PMOs and scaling project management processes and methodologies to fit enterprise and business needs. The first 10 years of his project management experience were in the Japanese automotive industry in the areas of Engineering, Manufacturing and Sales. While residing in the Bay Area through most of the 90s, he transitioned to managing software development projects. He began IT consulting in 2006 with focus on PMO set up and direction, process improvement and implementing Agile practices in standard Waterfall and ASAP methodology shops. Besides Automotive, his Project Management career has been spread across the Pharmaceutical, Semiconductor, Real Estate and Airline industries. He is currently working with a startup team based in San Diego and Honolulu. 

                              Eugene Lai - is an accomplished technology professional with 20 years of experience delivering high-impact software solutions for organizations in financial and DoD I.T. services. Mr. Lai has held positions such as Lead Application Developer, Software Development Manager, Agile Coach/Advisor, Sr. Project/Program Manager, and Director/Head of PMO in organizations such as FICO, InnovaSystems, Encore Capital Group and Computer Sciences Corporation (CSC). Mr. Lai is currently a Principal Program Manager at Computer Sciences Government Solutions, a leading software services provider delivering solutions to the U.S. Department of Navy and Marine Corps. Mr. Lai's primary areas of expertise are software program management, application of Agile development methodologies, Scrum, RUP, and Disciplined Agile Development. He holds the professional certifications of: Certified ScrumMaster (CSM), Certified Scrum Professional (CSP), PMP, PgMP, PMI-ACP, and Scaled Agile Program Consultant (SPC).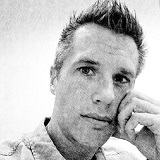 Zach Bonaker - is a San Diego based agile coach who specializes in bringing lean thinking to organizations and teams over varying sizes across the country. Acting as a 'benevolent trouble-maker', Zach builds relationships to help transform people, systems, and structures towards safer and faster ways of delivering high quality software. In his career, Zach has guided Agile product development in a wide range of organizations and industries, from the S&P 200 to startups boasting multi-million VC funding. When he isn't thinking about next-generation agile ideas, Zach can be found enjoying the sunny west coast weather and connecting with people all around the world.  
  _______________________________________________________________
---
On-line sales and pricing end 
at 8:00 PM on February 16th,
 so please plan ahead.
_______________________________________________________________
---
When & Where

DoubleTree by Hilton San Diego - Del Mar
11915 El Camino Real
San Diego, CA 92130


Wednesday, February 17, 2016 from 7:30 AM to 9:30 AM (PST)
Add to my calendar
Organizer
AITP San Diego
AITP is the leading worldwide society of professionals in information technology.
For over six decades, AITP has championed the human element of the Information Technology profession and remains focused on providing a community of knowledge, education and resources that will empower its members to reach their true potential as an IT business professional.
AITP San Diego serves the San Diego IT community by providing a forum for professional and career development through networking and presenting issues and trends relating to the management of technology and information.
Panel Discussion on the PMO in an Increasingly Agile Environment