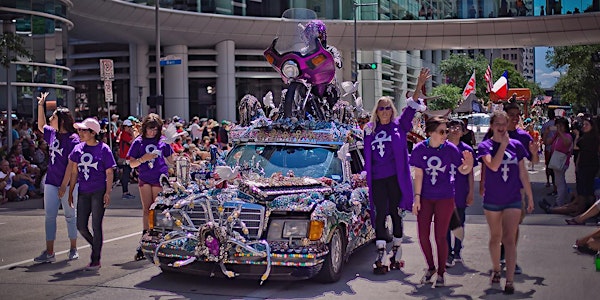 Panel Discussion & Film Screening: Building an Art Car or Art Bike
Learn the basics of building an art car or art bike from a team of experts! Perfect for educators, families, and any aspiring art car artist
When and where
Location
The Orange Show World Headquarters 2334 Gulf Terminal Drive Houston, TX 77023
About this event
TONIGHT'S EVENT IS FULL - IF YOU WOULD LIKE TO FOLLOW ALONG FROM HOME, JOIN US ON INSTAGRAM LIVE AT @THEORANGESHOW
What does it take to build an art car? How can I get my classroom involved? What costs am I looking at? What sort of positive impacts does engaging young students in an art car build have on their lives?
Join us for a panel discussion where we will talk about the various steps it takes to get your art car or art bike program off the ground. We'll go over everything from recruiting a team of students and volunteers, to what kind of budget you should be looking at, all the way to HOW to build an art car or art bike and what sort of tools and skills you need (or need to learn!) to accomplish it. An extensive Q&A will follow.
Panelists will include a variety of teachers, students, and long-time Art Car artists.
Following the discussion we'll have a screening of the 2012 film "Art Car: The Movie" directed by Houstonians Ford Gunter and Carlton Ahrens, which follows educator Rebecca Bass and her high school students as they build an entry for the 2010 Art Car Parade.
This is the first in our four-part series of workshops designed to provide educate, inform, and teach new skills. Upcoming workshops include:
Saturday, January 28 | 1-4pm: Intro to Welding Techniques | Instructor - Julian Luna
Saturday, February 25 | 1-4pm: Intro to Foam & Sculpting | Instructor - Rebecca Bass
Saturday, March 4 | 1-4pm: Intro to Lighting and Sound | Instructor - Matt Fries