Panel Discussion: Digital Transformation as a Customer Experience Strategy
Sales Have Ended
Registrations are closed
Thank You for registering. We offer refunds up until 24 hours prior to the event. Please contact us at events@pdmachic.com with any questions.
Sales Have Ended
Registrations are closed
Thank You for registering. We offer refunds up until 24 hours prior to the event. Please contact us at events@pdmachic.com with any questions.
Description
Digital Transformation as a Customer Experience Strategy
A Panel Discussion with Leaders that have Made It to the Other Side
As digital technologies are erasing the barriers to entry for nimble tech-savvy competitors, outside disruption is becoming a very real concern for large organizations in maturing markets. Organizations can no longer sit on the sidelines and hope to jump in the game when the new rules of customer engagement are written in stone. Although digital technologies will provide new operational efficiencies, the true value is in transforming the customer experience into something that they can't function without and creating new business models that can capture that value.
Much of the responsibility for figuring this out is falling to product professionals to lead the charge. However, many of those efforts are floundering without a comprehensive digital strategy or insufficient executive level leadership. Some are dying on the vine starved of resources and not able to scale fast enough to bring about the desired market impact. To win at the digital transformation, product professionals have to understand how to avoid the traps of digital product strategies gone awry.
Our panel of professionals have been there - in the trenches - hashing it out, leading their teams to market relevancy. Join us as they walk us through the key objectives to focus on and which pitfalls are, "Larger than they appear." Determine where your organization fits in the spectrum of digitally adept organizations.
Key Take-always:
The seven ways digital technology can transform your current business model
Avoid drowning in data – Using future back perspective to determine what's important
Going it alone -- Reframing the market landscape to make your company the next market leader
Laser-like focus on of wowing niche customers -- enabled by digital
Delivering customer experiences instead of products
Avoid amassing technology debt as you begin to scale
Panelists: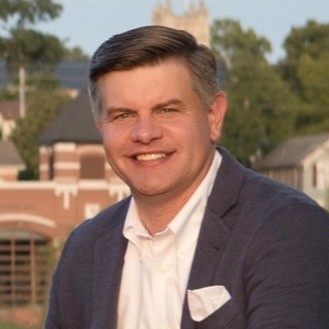 John Bayless, Vice President, Product Development and Engineering, Lifetime Fitness
John leads the product development and engineering functions at Life Fitness, a division of Brunswick, where they are accelerating technology adoption and innovation within the global fitness industry. His team is building platforms to provide new workout experiences that keep exercisers motivated and engaged. "Fit-tech" is transforming workouts through technologies ranging from biometric monitoring and workout programming to virtual reality (VR) and artificial intelligence (AI).
John transferred to Life Fitness following 11 years at Mercury Marine, the marine engine division of Brunswick, where he worked across engineering and product management functions in a variety of roles of increasing responsibility, including General Manager Mercury PLM Services. A veteran naval officer, John is a graduate of the United States Naval Academy and a former Radar Intercept Officer in F-14 Tomcats. He earned an MBA from the University of Michigan and MS Mechanical Engineering from Marquette University.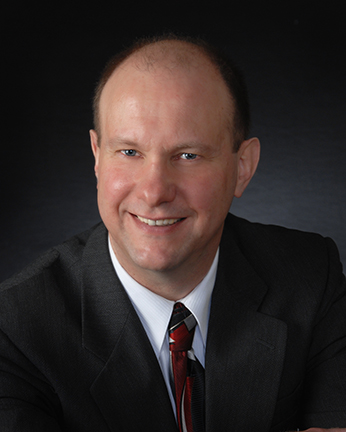 Mark Karasek, Executive Vice President of Engineering and Chief Technology Officer, The Chamberlain Group
The Chamberlin Group has made the transformation from manufacturer of garage door openers to a global leader in the access and security markets. The company delivers innovative connected products and services in the residential and commercial garage door opener and vehicle access categories and is a recognized leader in the emerging IoT space.
Mark joined The Chamberlain Group in 1994 and has held various technical leadership roles in the company. Prior to joining Chamberlain, he held engineering positions at Illinois Tool Works, The Applied Research Laboratory at The Pennsylvania State University, and Wilson Sporting Goods. Mark received a BS in Engineering Mechanics and an MS in Mechanical Engineering from the University of Illinois, and a PhD in Polymer Science from the Pennsylvania State University.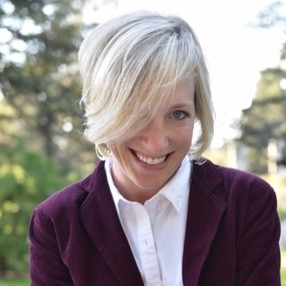 Samantha Melchiori, Global Strategy and Marketing Manager, Caterpillar Solutions
Within her 14-year career at Caterpillar, Samantha has become a subject matter expert on innovation and developing open innovation collaborations. As the Director of Caterpillar's Chicago Digital & Analytics Hub, she developed a strategy for Caterpillar customer analytics and digital services, and she established a relationship between the University of Illinois at Chicago and Caterpillar to develop a tech/university partnership and talent pipeline opportunities. Now as the Global Strategy and Marketing Manager for Caterpillar Solutions, she is reimagining their approach to the customer outside the traditional iron.
She has extensive experience with 6-sigma, new product development, product strategy development including multi-generational product development plans, innovation theory and product quality processes. Samantha graduated from Wellesley College with a Bachelor of Arts degree, University of Illinois at Chicago with a Bachelor of Science degree in Mechanical Engineering, and is currently working on a Master of Science degree in Business Analytics at the University of Illinois at Chicago.
Agenda
5:30-6:30pm - Social and networking (appetizers, wine, and craft beers)
6:30 -6:45pm - Introductions, Announcements
6:45-8:00pm - Panel Discussion with Q&A from both audience and moderator
8:00-8:30 pm - Closing, Networking
In Memorial
Don Clippinger, our friend and fellow PDMA colleague passed away unexpectedly in July. A portion of the proceeds from this event will go towards a trust set up for his children - so register early and often! We will be also accepting donations at the event of which 100% of will go towards the trust as well. Thank you for your contribution.