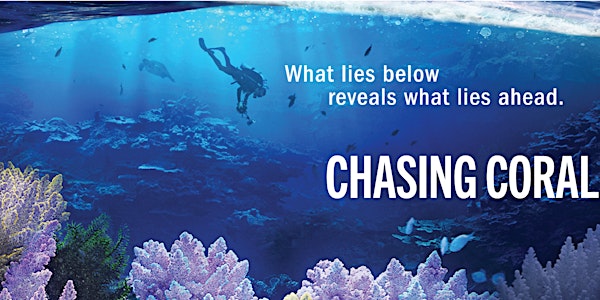 Panel Discussion: Chasing Coral
Join us for a Live Discussion Panel about ocean health and filming Chasing Coral with Dr. Phil Dustan and MG Hall.
About this event
Chasing Coral follows a team of divers, photographers and scientists out to photograph the elusive process of coral bleaching, a phenomenon happening at an unprecedented rate around the world from warming ocean temperatures. The film took 3.5 years to make and features 500 hours of underwater footage and submissions from over 30 countries.
Headwaters Science Institute is excited to host a Live Discussion Panel with Dr. Phil Dustan, coral expert and scientific advisor for Chasing Coral and MG Hall, Climate Impact Coordinator at Exposure Labs, the film production company behind "Chasing Coral".
We encourage you to screen the film prior to the panel.
Screen Chasing Coral on Netflix with your subscription or for free on YouTube: https://www.youtube.com/watch?v=aGGBGcjdjXA&t=430s
We will email a link and reminder for the discussion one week prior to the event for those who register. Registration is free, but access to the discussion will only be shared with those who register. In our live discussion, you will have an opportunity to ask the panel questions about the film, climate change, corals, and the state of our oceans. The video will be available on our YouTube channel after the event concludes.