Description
Join us for a panel discussion focused on the transformative plans for the Market Street Hub: the area defined by the meeting of the Mission, South of Market, and North of Market street grids. We're bringing together perspectives from urban design and planning, architecture, real estate development and policy development to address the multifaceted goals for The Hub and how they're being implemented through selected projects.
Panelists:
J.K. Dineen, Real Estate Development Reporter, San Francisco Chronicle
Maia Small, Urban Designer, San Francisco Planning Department
David Balducci, Managing Principal, Align Real Estate - developers of the 30 Otis Street project
Todd David, Executive Director, San Francisco Housing Action Coalition - Hub residents and smart housing policy advocates
Laura Crescimano, Principal, SITELAB urban studio - urban designers working in The Hub
Bob Baum, Principal, Gould Evans (moderator) - Hub residents and designers of the 30 Otis Street project
Panel discussion will be followed by a Q&A and an informal reception.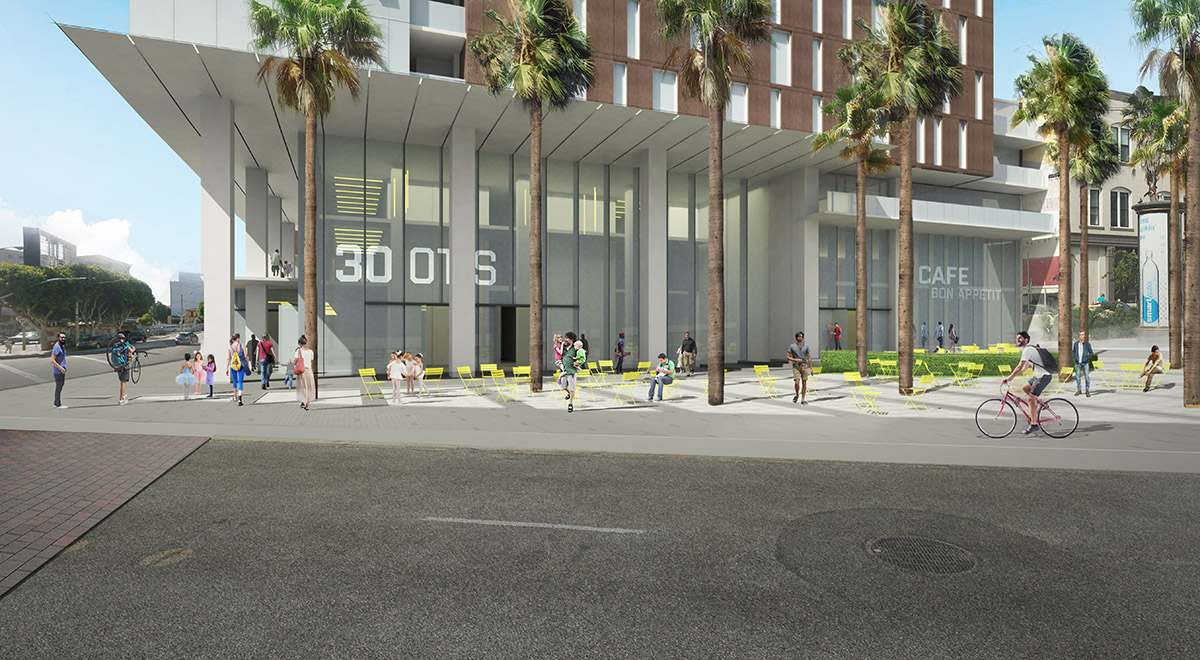 HOSTED BY: Gould Evans
Gould Evans is a design and planning firm dedicated to creating places that transform their surroundings, engage their communities, sustain their environment and support our clients' missions. Our portfolio is intentionally diverse, encompassing living spaces, workplaces, education projects, research facilities, civic and cultural institutions, wineries, environmental graphics, branding and urban planning. Our designs are recognized for their specificity and sensitivity to people and place. To learn more, visit www.gouldevans.com.
CONTACT INFO:
liz.thelen-torres@gouldevans.com
Ticket sales for this event have been graciously donated to San Francisco Design Week produced by a 501(c)3 nonprofit to support the design community in San Francisco.
---
Event Type : Panel
Event Focus : Architecture, Urban Planning + Design
REFUND POLICY : We do not offer refunds. If event is sold out, we might be able to give your spot to someone on the waitlist.