Description
In this insightful panel discussion, we are going to have three visionary leaders from Credibles, Barnraiser and NextSeed to discuss how their companies help bridge the gap between good food and the good investment. Their business models are different yet their goals are similar: to help fund the good food business so we all enjoy good food that nourishes our minds and bodies.
[Topics]
1. The food funding is increasing rapidly, what's driving that?
2. Business models of our panel speakers' companies
3. The food industry trend and where investment is going
4. How can food entrepreneurs find the right source of funding?
[Our Panel Speakers]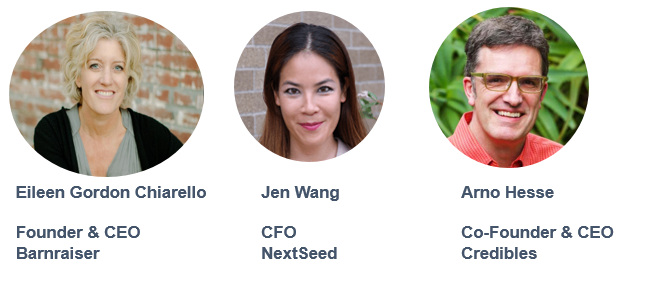 [Agenda]
6:30PM - 6:45PM Check-in
6:45PM - 7:15PM Panel Discussion moderated by Lingling
7:15PM - 7:40PM Open Q&A
7:40PM - 8:00PM Networking
P.S. We will have a special table for entrepreneurs to demo their products / concepts. If you want to showcase what you are working while getting feedback, please feel free to contact Lingling (lingling.chen001@gmail.com).