Description
Update: the panel discussion is still on for tonight. We look forward to seeing you at SVA Theatre at 6pm!
The American Federation of Arts is pleased to present curators and artists in conversation on the occasion of the national tour of the AFA exhibition Black Refractions: Highlights from The Studio Museum in Harlem.
6:00PM Doors Open*
6:30PM Panel Discussion
Reception to Follow
Panelists:
Connie H. Choi, exhibition curator
Willie Cole, artist
Steffani Jemison, artist
Robert Pruitt, artist
Moderated by:
Larry Ossei-Mensah, catalogue contributor
Comprised of over 100 works by nearly 80 artists across all media dating from the 1920s to the present, Black Refractions surveys close to a century of creative achievements by artists of African descent and is the first traveling exhibition in 25 years to reveal the breadth and expansive growth of the Studio Museum's permanent collection. This panel discussion will explore the vital contributions of artists of African descent, proposing a plurality of narratives of black artistic production and multiple approaches to understanding these works.
The accompanying catalogue, co-published by the American Federation of Arts and Rizzoli Electa, will be available for purchase at the event.
For more information, contact events@amfedarts.org.
*Seating is available on a first come, first served basis.
---
This exhibition is organized by the American Federation of Arts and The Studio Museum in Harlem. Major support for Black Refractions: Highlights from The Studio Museum in Harlem provided by Art Bridges. Support for the accompanying publication provided by Furthermore: a program of the J.M. Kaplan Fund.
This event is in partnership with SVA Theatre, part of the School of Visual Arts.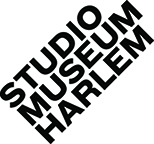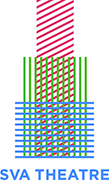 ---
Image: Black Refractions: Highlights from The Studio Museum in Harlem (Rizzoli Electa 2019) © American Federation of Arts, Courtesy American Federation of Arts