Description
Artist as Time Traveler: Reflecting on Time and History to Expand our Understanding of Contemporary Culture
Join Hillyer and the Washington Sculptors Group at the Center for Hellenic Studies for a unique opportunity to hear from artists and curators whose work examines time and history to influence their contemporary practices, featuring Dr. Katia Arfara, Patricia Sannit, and Katherine Akey.
Dr. Katia Arfara was the curator for the 2018 Onassis Fast Forward Festival Athens in which artists working in Greece and internationally explored the defining role archaeology plays in forming national narratives, collective memory, and cultural heritage. Patricia Sannit is an Arizona-based sculptor who has worked on archaeological sites in the Middle East and Ethiopia, excavating and studying early cultures and art. Sannit's life and work are influenced by her research into the continual movement and migration of people, ideas, and culture. Katherine Akey is a DC-based photographic artist whose work has been inspired in part by her experiences as the daughter of archaeologists.
Event Details:
Doors open at 1:30pm
Program: 2:00-3:30pm
Reception: 3:30-4:00pm
Space is limited; RSVP required. Parking is available on the Center for Hellenic Studies campus on a first come, first serve, basis.
Featured Speakers: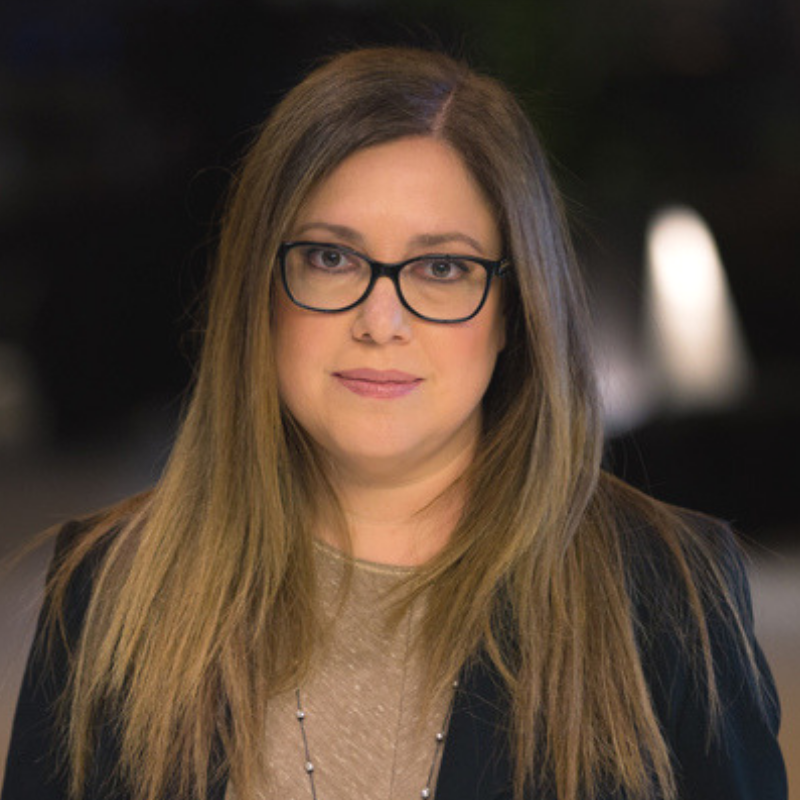 Katia Arfara
Artistic Director of Theatre and Dance, Onassis Cultural Centre
Katia Arfara holds an MA in theatre studies (Athens University) and a Ph.D. in art history (Sorbonne University). As the Theatre and Dance Artistic Director of the Onassis Cultural Centre in Athens, she initiated the Fast Forward Festival which commissions socially engaged public works, in 2014. She has lectured extensively in France and Greece. Her essays at the crossroads of theatre, dance and visual arts have appeared in French, English, Spanish, Arabic, and Greek in various journals and critical anthologies. Dr. Arfara is the author of the book Théâtralités contemporaines (2011), the editor of the special issue 'Scènes en transition-Balkans et Grèce' for Théâtre/Public (2016) and the co-editor of Intermedial Performance and Politics in the Public Sphere (2018).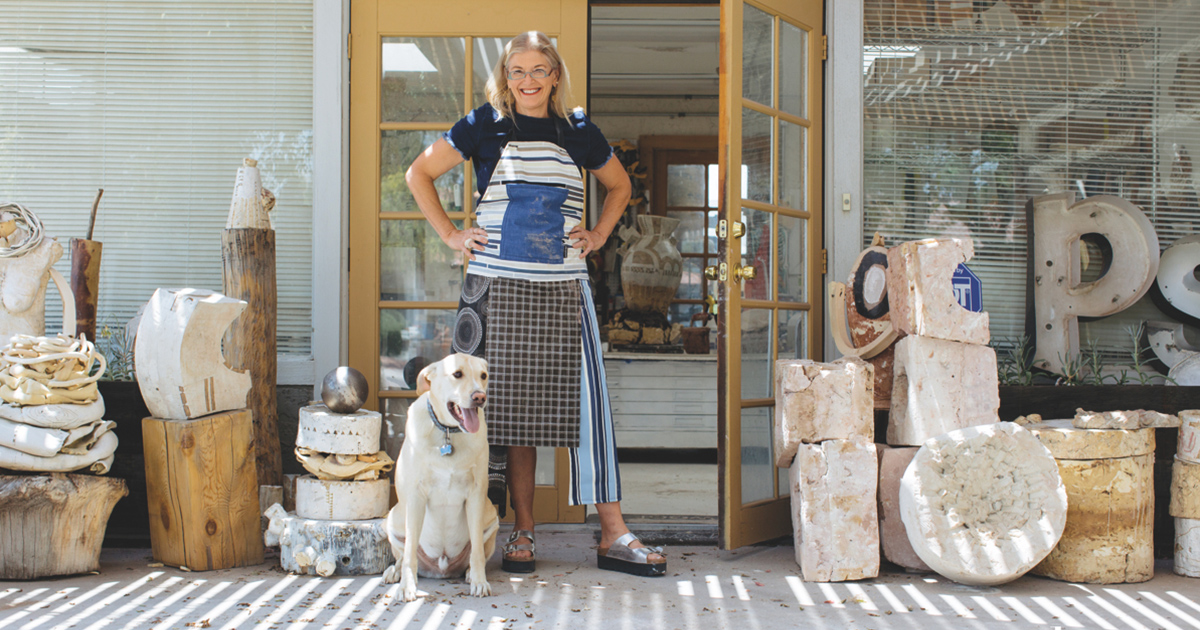 Patricia Sannit
Visual Artist
Raised in a Swedish-American home, Patricia Sannit was exposed to art and crafts as a child and went on to study art while attending college in Norway. Sannit returned to the US and received her BA in Art History, Norwegian, and Fine Art from the University of Minnesota where she studied under renowned American potter, Warren Mackenzie. Sannit then attended California College of Art, studying under Viola Frey, and was awarded her MFA with High Distinction. Postgrad, Sannit worked on archaeological sites in the Near East and Ethiopia, excavating and studying early cultures and art. Sannit's life and work are influenced by her research into the continual movement and migration of people, ideas, and culture. She is always working towards an understanding what it means to be human. Patricia works mainly with clay and found materials. The stuff of life. Her work is process-based and balances control with allowing materials to retain essential properties.
Patricia Sannit exhibits nationally and has work in dozens of private and museum collections. She is the 2016 Arlene and Mort Scult Contemporary Forum Artist Award recipient, has received the Arizona Commission on the Arts Artist Development Grant, Arizona Commission on the Arts Professional Development Grant, the Contemporary Forum Artist Grant, designated Master of the Southwest by Phoenix Home and Garden and has been featured in Ceramics Now. She has been an artist in residence at the Archie Bray Foundation, the Red Lodge Art Center, and the Belger Crane Yard Art Center.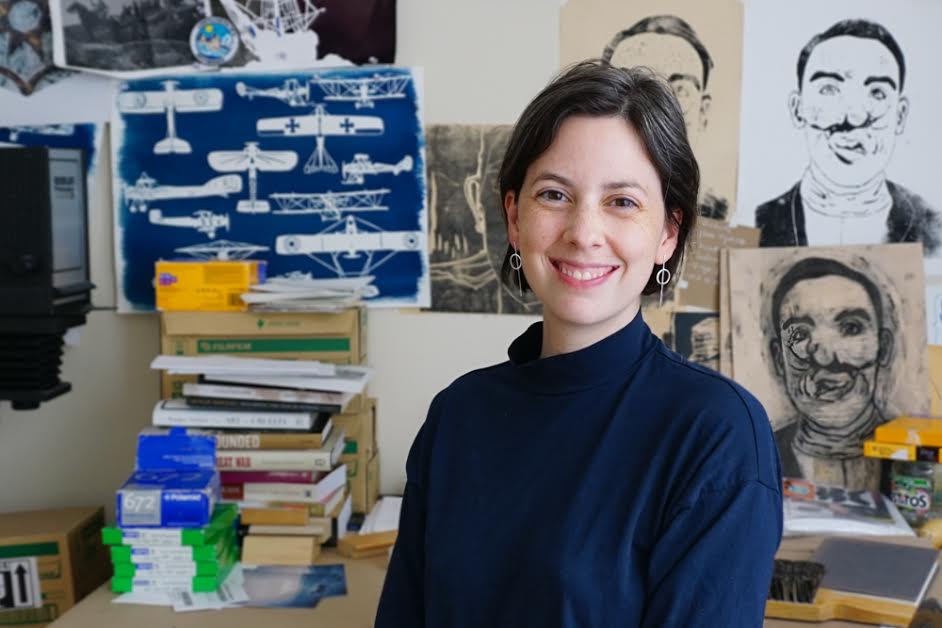 Katherine Akey
Visual Artist and Adjunct Professor, Corcoran School of the Arts & Design
Katherine Akey is an artist based in Washington, DC. She uses a wide variety of film formats and photographic techniques to address adventure, the human spirit and the turn of the century and its many cultural upheavals. She graduated from the International Center of Photography at Bard's MFA program in 2014 after completing her BA in Psycholinguistics at NYU in 2011. She was most recently a Fellow with the Carnegie Council for Ethics in International Affairs as part of the program The Living Legacy of World War One.
---
This program is presented in conjunction with Hillyer's current exhibition, MICRO-MONUMENTS II: UNDERGROUND (September 7 - October 28, 2018), which brings together 15 local and 8 German artists to focus a contemporary lens on topics such as the cosmos, nature, deep time, and more to serve as a catalyst for exploration into enduring questions about our history and place in the world. The exhibition is presented in partnership with the Washington Sculptors Group.

This exhibition is supported by the DC Commission on the Arts and Humanities, the Goethe-Institute, Harvard University's Center for Hellenic Studies, and State of Saxony-Anhalt, Germany.

Thank you to our partners:
The Washington Sculptors Group is a non-profit corporation founded in 1984. Its mission is to promote an awareness and an understanding of sculpture and foster the exchange of ideas among sculptors, collectors, and the general public by organizing frequent events, including artists' panels, presentations, workshops, and social gatherings. WSG, singly and in cooperation with other organizations, plans, manages and promotes important curated exhibitions in galleries, museums and alternative spaces in the Washington area and beyond. The work of WSG is carried out by its Board of Directors and volunteer committees, along with its nearly 400 members – sculptors, collectors, curators, and others interested in sculpture. WSG received the Mayor's Arts Award for Excellence in Service to the Arts in 2004.
Harvard University's Center for Hellenic Studies was founded in 1960. It was made possible by a grant of the Old Dominion Foundation, the predecessor of the Mellon Foundation. The land on which the Center was built was donated by Mrs. Marie Beale to the foundation, in memory of her son, Walker Blaine Beale, Harvard College class of 1918, who died in World War I. The gift was made "exclusively for the establishment of an educational center in the field of Hellenic Studies designed to rediscover the humanism of the Hellenic Greeks." The Center's administration was entrusted to Harvard University.
Organizer of Panel Discussion: Artist as Time Traveler
IA&A at Hillyer (formerly Hillyer Art Space) is International Arts & Artists' contemporary arts center based at our headquarters in Washington, DC. Committed to serving the public and supporting artists at all stages of their careers, Hillyer presents a series of exhibitions and programs that feature local, regional, and international artists. Founded in 2006, Hillyer continues to provide significant support to both local and international artists, as well as presenting programs that reach a broad audience and create a platform for dialogue.
International Arts & Artists (IA&A) is a non-profit organization dedicated to increasing cross-cultural understanding and exposure to the arts internationally through exhibitions, programs, and services to artists, arts institutions, and the public. In addition to IA&A at Hillyer in Washington, DC, IA&A also provides Traveling Exhibitions Services, graphic design services via our Design Studio, Cultural Exchange Programs, and a Membership Program.