Description
Our panel of experts will discuss the topic of learning deep learning. In a round table format, Umair Akeel, Partner at Bessemer Venture Partners, Vivek Kumar, Director, Advanced Technology Group at Dolby and our own SVDLG founder, Adrian Kaehler, will discuss their own experiences and those of people and companies they have worked with in training and growing talent in deep learning. Topics will include things that have been found to work, things that have been found to not work, how long students and practitioners have taken to "get up to speed", what tools and techniques helped, and which hurt, and what their experiences have been building their own skills and those of their teams and companies.
Speaker Bios:
Umair Akeel – Partner at Bessemer Venture Partners
Chief technology officer in residence (CTO-IR) Umair Akeel is an operating partner at Bessemer Venture Partners. Umair brings 15 years of experience in technology development and leadership to Bessemer, focusing on machine learning, self driving/mobility as a service, and developer tools.

Umair loves the process of building and growing products, teams and organizations, and as CTO in residence, he works closely with BVP-funded companies as an advisor. Interestingly, he's been in their shoes before, having worked at two BVP-funded companies: he was Eloqua's chief architect through its IPO and subsequent acquisition by Oracle (where he served as VP of product development), and earlier, he worked as a software engineer for Trigo Technologies—a company founded by BVP partner Byron Deeter.

Umair is a lifelong maker, and his compulsion to "build, break and hack" is a trait that extends beyond his workday and as the CTO-in-the-Akeel-residence, Umair provides
Vivek Kumar, Director, Advanced Technology Group at Dolby
Vivek Kumar is the Director, Advanced Technology Group at Dolby, currently focusing on creative applications of Deep Learning. He manages a cross-functional team with a charter of creating new technologies and experiences to evaluate feasibility and business viability. This team operates on lean startup principles, focusing on new business incubation.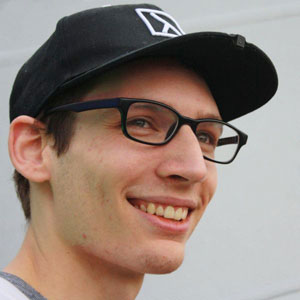 Stephen Balaban, the co-founder and CEO of Lambda Labs, will talk about Creative Applications of Deep Learning. Lambda is a team of deep learning experts building an A.I. powered image editor. Lambda's deep learning powered image editor has over 750,000 registered users and has processed over 15 million images. Lambda Labs also manufactures the Lambda Deep Learning DevBox, a 4 GPU workstation that comes pre-installed with TensorFlow, Torch, Caffe, and CUDA/CuDNN. Prior to Lambda Labs, Stephen worked at Perceptio, a machine learning company acquired by Apple that created facial recognition networks that ran on mobile phone's GPUs.
Adrian Kaehler, Founder, Silicon Valley Deep Learning Group
Dr. Adrian Kaehler is a recognized expert and inventor in numerous advanced technology domains. Throughout his career, his primary focus has been on intellectual and practical leadership for complex technology innovation efforts for both privately or publicly held companies and enterprises, as well as for the many commercial and government institutions he advises. At this time, Adrian is a start-up founder and entrepreneur in Silicon Valley.
In 1996, Adrian won the Gordon Bell Prize for building the highest performance computer in the world. In 2005 he won the DARPA Grand Challenge 1st place award for building what is now considered to be the world's first functional autonomous car, Stanley, which is now located in the Smithsonian Institute. He holds a Ph.D. degree in theoretical particle physics from Columbia University which, after enrolling in university at the age of 14 and graduating with a bachelor's degree at 18, he received at the age of 25.
His fields of expertise include robotics, deep learning, artificial intelligence, machine learning, physics, electrical engineering, computer algorithms, machine vision, biometrics, computer games, system engineering, human machine interface, numerical programming, and design. He is the author of numerous papers and patents in these and other subjects, as well as a best-selling book on computer vision, and a second, recently published book on computer vision, Learning OpenCV 3.
Event schedule:
6:45 PM - 7:15 PM: Food and Sign in
7:15 PM - 8:15 PM: Talk followed by Q&A
8:15 PM - 9:00 PM: Social Hour, Soft Drinks and Networking
9:00 PM Event close [please note that we need to be cleared out of the sight by this time.]
Our event sponsor:
Royse Law Firm - Practical Legal Solutions that Emphasize Service, Value and Expertise. Royse Law provides sophisticated, yet affordable, legal services to growing companies, high net worth individuals and investment funds in the technology sector as well as more traditional businesses such as hospitality, agri-business, real estate and manufacturing. Our clients include multi-national companies with globally dispersed ownership, management and operations as well as closely held and family businesses due to their need for integrated legal solutions that emphasize tax efficiencies. Our tax expertise is a common thread that runs throughout our practice and distinguishes the Royse Law Firm from other general business firms. We frequently advise other law firms on tax aspects of their corporate, real estate, and commercial transactions and provide tax advice to litigation attorneys in various contexts, including the taxation of recoveries and professional liability. Finally, we regularly advise on mergers and acquisitions (M&A), corporate equity and debt financings, and partnership and joint venture transactions.