Description
We're very excited to partner again with digitalocean for an event. Featuring John Henry in a panel about breaking into management! As usual a great opportunity to make new latinx friends in tech, learn about work opportunities, other events, enjoy some delicious comidita together and grab a drink!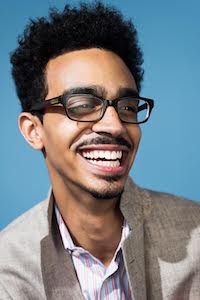 Schedule:

6:30 - Doors open
6:50 - Intros and announcements
7:00 - Panel: Breaking into management
7:45 - Q&A
8:00 - Drinks and networking
9:10 - Doors close
Panelists:
- John Henry: Voted to Forbes' 30 Under 30 and Ebony's Power 100 lists - Dominican-American entrepreneur and investor from the Bronx and host of Hustle in Viceland.
- Alexandra Paredes: Ale is the Head of Engineering at Code Climate. With over 10 years of technical experience, she is passionate about growing an inclusive and highly performant engineering team. Also, Ale is one of the founders of Latinas in Tech NYC.
- Rafael Mojica VP of User Experience at Digital Ocean. Multidisciplinary Interaction Designer with experience in research and strategy. Direct experiencewith online advertising and retail
- Veronica Genao is the Sales Director leading the higher education and financial services verticals at Veoci, a cloud platform helping organizations prepare, respond, and recover from emergencies. Veronica holds a B.A. in Business Administration and Finance and an MBA in Strategic Management. Veronica is the former Chair of Latinas in Finance in San Francisco and is a first generation Dominican-American from Queens, NY
- Edgar Gonzalez: Multifaceted technical career with 25+ years' track of innovation and success. Current iteration: Principal Engineer @StreetEasy. Previously: Director of DevOps & Data Engineering @BlueApron. Co-founder & CTO @ Piictu (TechStars NYC alumni).
Moderated by: Joy Carrera is a Digital Operations Strategist, Host of Basic Brown Nerds Podcast and Founder of Carrera Digital Solutions. She takes a multidisciplinary & ethical approach to automation, monetization, and scale thanks to her background in International Studies & Engineering from Rochester Institute of Technology.
FAQs
Is there a code of conduct?
Yes, find our code of conduct, enforceability and reporting information here: https://techqueria.org/code-of-conduct/
Do I have to be latinx to come to the event?
While the event is mainly focused to latinx, we welcome all friends and allies to participate, as long as they adhere to the code of conduct.
Are there ID or minimum age requirements to enter the event?
You must present a valid ID to consume alcohol, but the event is open to members all ages.
How can I contact the organizer with any questions?
Email us at nyc@techqueria.org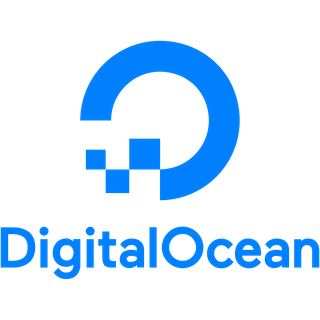 Sponsored by DigitalOcean, an American cloud infrastructure provider headquartered in New York City with data centers worldwide. DigitalOcean provides developers cloud services that help to deploy and scale applications that run simultaneously on multiple computers. As of January 2018, DigitalOcean was the third-largest hosting company in the world in terms of web-facing computers. www.digitalocean.com