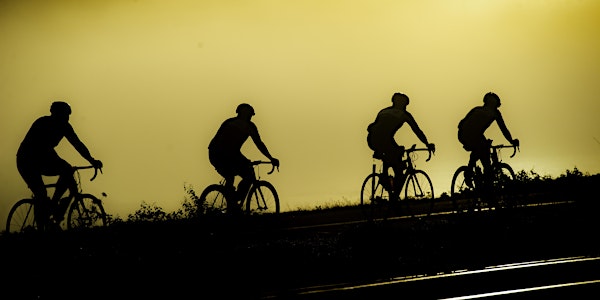 Pan-Mass Challenge Happy Hour and Fundraiser
Location
The San Francisco Athletic Club
1750 Divisadero Street
San Francisco, CA 94115
Come join us for Happy Hour and raffle prizes at SFAC to support Team Ocho Cinco's ride in the PMC, a 160-mile, 2-day bike challenge.
About this event
Founded in 1980, the PMC is an annual bike-a-thon that raises more money for charity than any other single event in the country. 100% of every rider-raised dollar goes to Dana-Farber Cancer Institute, a world leader in adult and pediatric cancer research and recognized as one of the top three cancer centers in the world. Since 1980, the PMC has raised $831 million for Dana-Farber.
This August, Kelsey Murray, Cameron Park, Dillon Schoen, and the rest of Team Ocho Cinco will join 6,000+ other riders to embark on the 160-mile, 2-day bike challenge across the state of Massachusetts. Join us for a happy hour event with raffle prizes at the San Francisco Athletic Club to benefit their ride. We look forward to seeing you there!
See links below to read our PMC bios and to donate directly to each of our rides:
Cameron: https://profile.pmc.org/CP0314
Kelsey: https://profile.pmc.org/KM0618
Dillon: https://profile.pmc.org/DS0383
Team Page: https://profile.pmc.org/TC0135