About this Event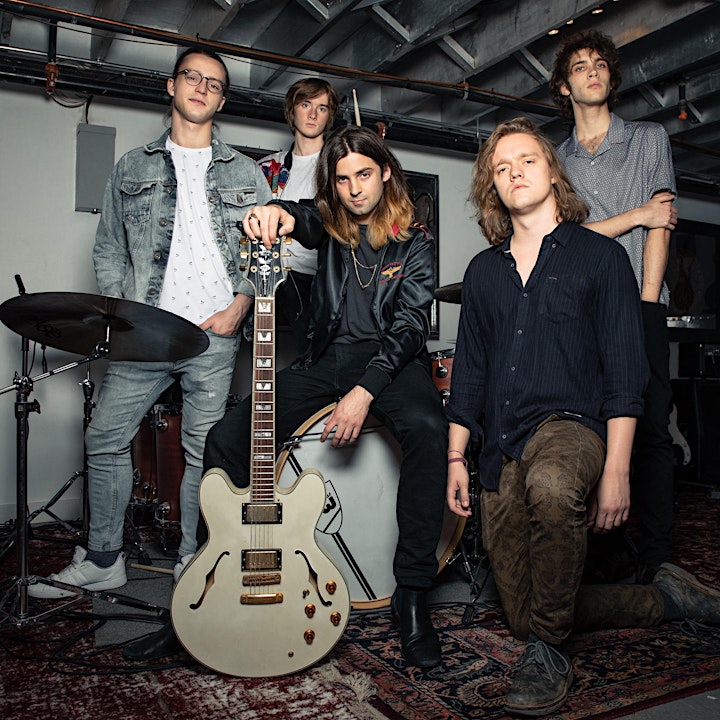 Pan Arcadia
"Pan Arcadia is a five-piece indie rock band from NYC that channels sounds from decades past and revamps them with a modern spin. Active since 2017, they have a growing vault of original songs and have played at some of New York's best clubs including Mercury Lounge, Webster Hall, Rockwood Music Hall, and Knitting Factory. With the recent addition of a new bassist and guitar player, they are touring NYC and beyond, and are currently recording their debut album, which will be available on all streaming platforms fall 2019.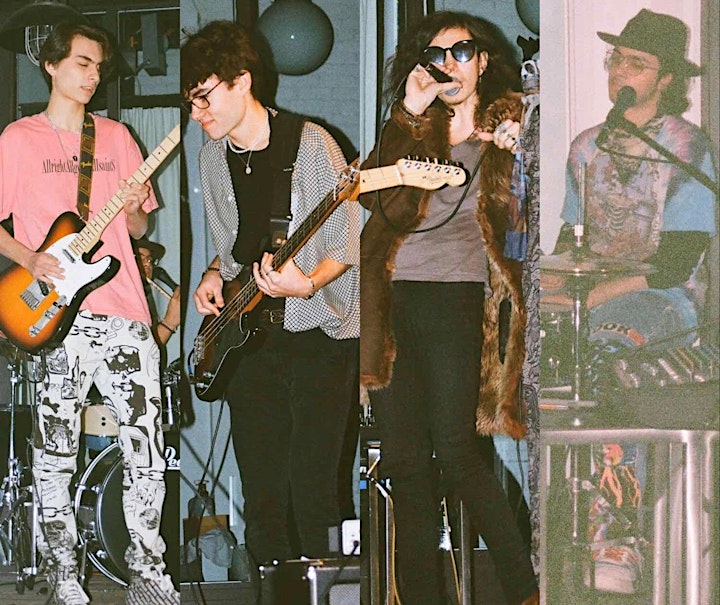 Early Retirement
Early Retirement is a youthful alternative rock group from the depths New York City. With influences ranging from the Doors to the Red Hot Chili Peppers, they give off a new sound with explosive guitar and a nostalgic feel. Since their coming together in the spring of last year, they've played a few venues, spreading the love from Washington square park to Astoria. The band; Lucas Allan (vocals), Jonathan Awad (Drums), Mercer Meeks (Lead Guitar) and Caleb Rubin (Bass), have been writing and formulating their first album, preparing to share the music and feelings to all who willing to hear it.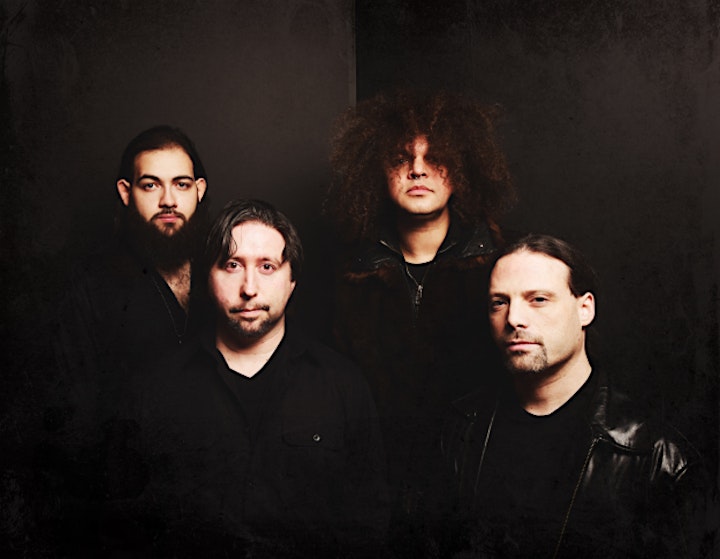 Four Trips Ahead
"IF IT'S SOMETHING INSIDE, I WILL LET IT OUT TODAY."
Lyrics from their upcoming full-length album titled, ""…And The Fire Within""—the new hard-hitting, gritty release from New York City's FOUR TRIPS AHEAD. With this album, the band has created their strongest, most cohesive work to date without compromising their artistic integrity.
Produced by lead vocalist Peter Wilson, tracks were mixed by Johnny Nice (Amy Lee, Joel Hoekstra, Rihanna) and Grammy and Emmy Award-winning engineer Nick Cipriano (Dream Theater, Twisted Sister, Erasure, Donald Fagen) at Spin Recording Studios and mastered by legendary mastering engineer Roger Lian (Rush, Muse, Slayer, Pantera, Coheed and Cambria).
This album is the culmination of a highly creative and fulfilling period for the band that Good Times Magazine recognized as among "The Best of ReverbNation: Long Island and New York City." Combining their exciting, adventurous trademark sound and poignant lyrics with fully realized production, the new songs possess the urgency and maturity that mark FOUR TRIPS AHEAD as a force to be reckoned with in the modern rock music landscape.
FOUR TRIPS AHEAD roots date back to 2003 when the seasoned New York City musicians first came together in search of a new creative outlet. Instantly, the quartet recognized their common musical interests -- creating heavy rock sounds with strong melodies and progressive dynamics. The band soon brought their high-energy music to audiences on the East Coast and throughout the United States, including the CMJ Music Marathon (NYC) and Organic Entertainment's showcase at the WE Festival in North Carolina, as well as overseas, being featured in notable UK rock publication, Fireworks UK, appearing on several of its issues and music samplers while garnering great reviews and international radio airplay in England, Germany, France and Belgium. With four EPs and a full-length album in the band's repertoire, their last EP, "Love and Rebellion" debuted at #6 "Most Added" on the CMJ Hard Rock/Metal charts in February 2015. "…And The Fire Within" has been a success at radio, charting consistently in Metal Contraband's National Top 50 Radio Charts for eight consecutive weeks in spring 2017, with its highest placement at #34 garnering heavy rotation on American college, commercial and specialty Hard Rock/Metal radio formats including top-ten placements on various major stations. Moreover, their latest video, "Bring Me Down," debuted on AXS.com to an enthusiastic response.
FOUR TRIPS AHEAD's new album explores the struggle for identity, self-reliance and faith in the midst of chaos and conflict, standing apart from much of today's contrived rock releases. Musically, "…And The Fire Within" is bold, dynamic and memorable while lyrically exploring the aforementioned themes within various characters, trying to make sense of their given lot. Now step into their world.
""...And The Fire Within"" is available digitally and on CD via Dr. Music Records. "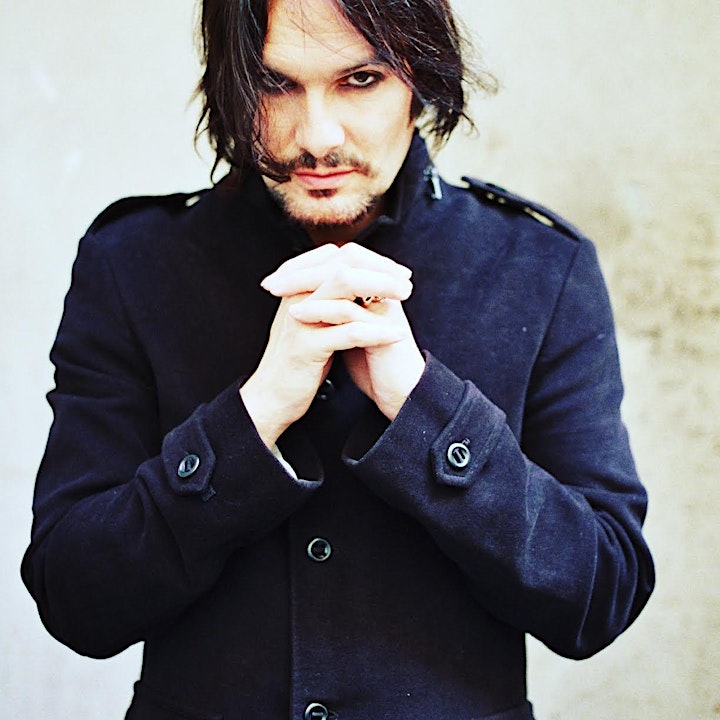 Bob Dee with Petro
"New York City based Bob Dee with Petro are on a mission to spread their Melodic Driven Rock to all the people of the world. The band consists of Bob Dee (singer/guitarist), Brian Bauers (bass) and Scott Campbell (drums).
Bob Dee with Petro with a sound reminiscent of Cheap Trick
The bands new EP ""Pretty Things"" will be released this year, through Mark Berry AMG/Universal Records, the band is currently in the studio recording tracks for the new album
""Bullets and Bandaids"" released on America's biggest hard rock label ""PERRIS"" records. The hit single "Summertime" won the "Unisong International song contest rock category. Petro also featured in ""bands on the rise"" in ""RELIX"" magazine with single ""We Are Stars "" as a CD pullout.
Bob Dee guitarist and founder formerly of RCA recording artist ""Beg Borrow & Steel"",was signed by ""Joe Galante"". Bob also signed a publishing deal with Famous/Paramount Music, co-writing ""A Simple Heart"" with ""Desmond Child"" (BonJovi, Aerosmith) along with 2 music videos with "Nigel Dick"(Oasis)
Bob Dee scouted by Japan's Metal Guru ""Masa Itoh"" of ""BURRN magazine"" ""Dee is the next big thing"" Masa Itoh is also host of ""Rock The Nation"" radio Japan. The Band recorded with legendary producer ""Nick Blagona"" (Deep Purple) at ""Metalworks"" studios in Toronto, Canada and Eric Greedy (Kelly Clarkson) mixed the new single "Lips That Heal" featured on Dr John's RockNation radio show, "Up All Night" featured on DJ Yorkie radio show UK
""Bullets and Bandaids"" released on America's biggest hard rock label ""PERRIS"" records. The hit single "Summertime" won the "Unisong International song contest rock category. Petro also featured in ""bands on the rise"" in ""RELIX"" magazine with single ""We Are Stars "" as a CD pullout.
Bob Dee has graced the pages of Japans'#1Rock magazine "Burrn" Rockhard itlay, Rocknation,USA, Fireworks, UK, UberRock,UK, MelodicRock,UK, Relix,USA, Performing in Japan, Book Japan & Hardrockhaven, Czech
Bob DEE with Petro's extensive touring schedule includes, a successful UK tour, playing a rocking set at SXSW Music Festival in Austin, Texas, The Namm Jam in LA, CA and the Kansai Music Festival in Osaka, Japan, released a film doc of the Japan tour! Bob Dee with Petro is ready to set the world on fire!"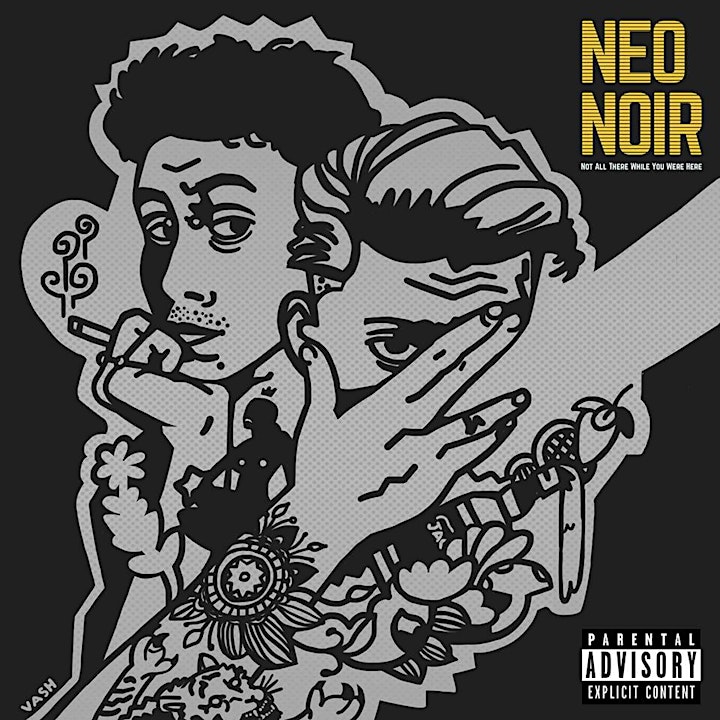 Neo Noir
"Neo Noir' is an Alternative R&B duo comprised of Drew Michael and Siggi Arnarsson. Drew, a native New Yorker, discovered Siggi who had been making music under his producer alias 'SB95' in Toronto. Upon contacting Siggi, Drew proposed that they combine their efforts towards a collaborative project that he had in mind. Although the two had never met before and lived in different countries, they spent time exchanging ideas via email. After a few months of working on demos, Drew traveled to Toronto and lived with Siggi for 6 months to complete their project "Not All There While You Were Here". Shrouded in anonymity, the duo has already amassed a small following and a unique base that is steadily growing. Songs such as DRIP, PERSONAL, & SEX WITH BENEFITS are accruing plays by the day.
Performers
Date and Time
Location
Refund Policy