Description
Your princess will learn to be a true princess by practicing self love & learning proper etiquette all while unleashing their creativity. Students will graduate at the end of the program & be crowned tiaras.
There are ONLY TEN spaces each session for princesses aged 4 & up. JOIN AT ANY TIME DURING THE CAMP. Also ask us about our full day rates and drop in rates.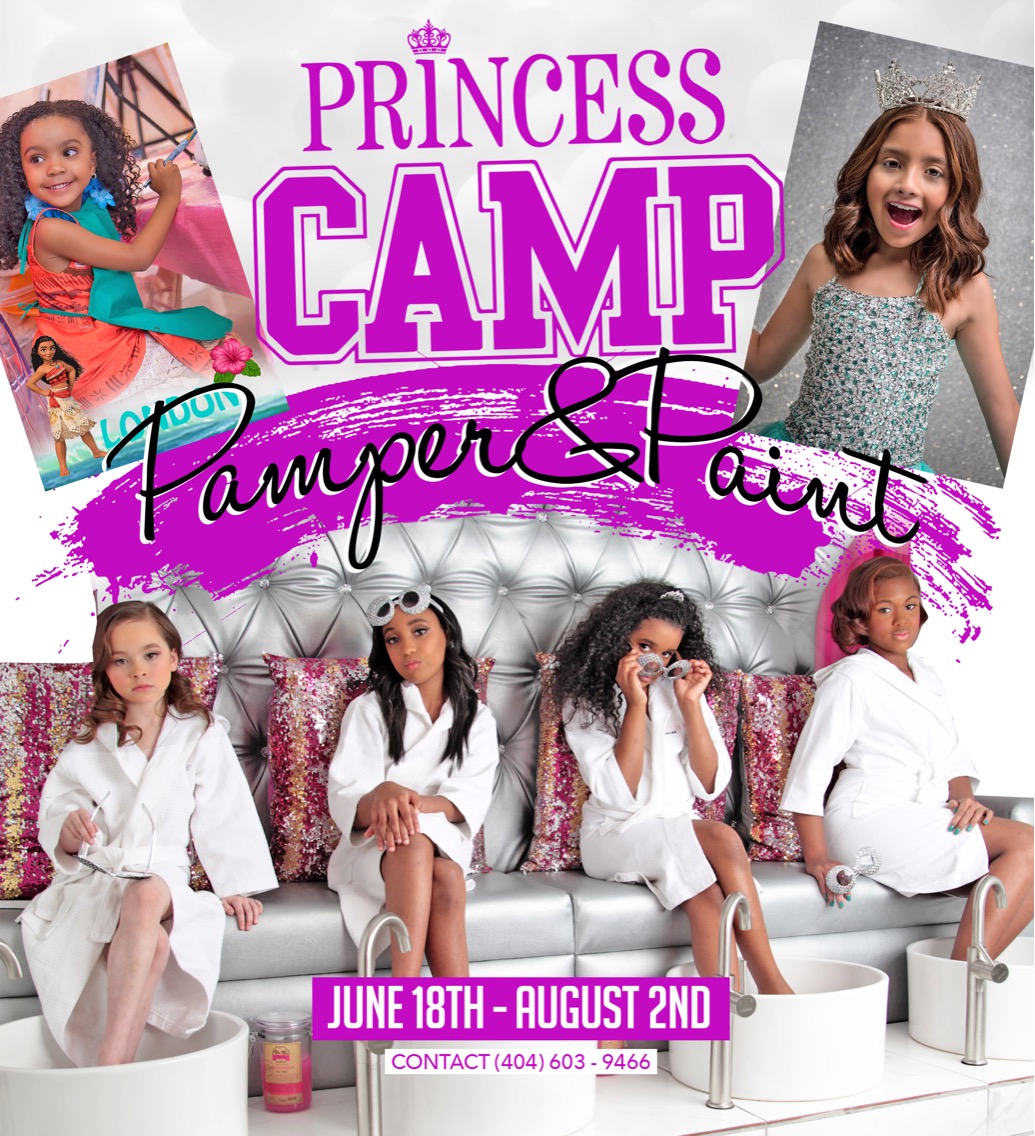 Mon - Thurs | $150/ week (For either session 1 or 2) $225 for full day. Ask us for an invoice
Session 1: 9:00am - 1:00pm
Session 2: 2:00pm - 6:00pm
This is a 6 week camp with one week off to recognize July 4th.
**Purchasing your ticket for the Monday at the beginning of the week covers you through Thursday**
Your Princess' Intinerary
9:00am - 9:30am
2:00pm- 2:30pm
Music and Intro (Wake Up & Warmup)
9:30am - 10:00am
2:30pm - 3:00pm
Tiny Topics - We discuss light hearted topics to get them thinking positively
10:00am - 10:45am
3:00pm - 3:45pm
Class is in session (ex: Vision Board, Poetry Writing, Affirmation Handbook, etc)
10:45am - 11:30am
3:45pm - 4:30pm
Canvas Painting - Learning to express their creativity on a canvas board
11:30am - 12:30pm
4:30pm - 5:30pm
Pamper Time - Spa Party: Facials, Polish, Princess Dress Up etc.
12:30pm - 1:00pm
5:30pm - 6:00pm
Snack Time - Learning and practicing table etiquette