Description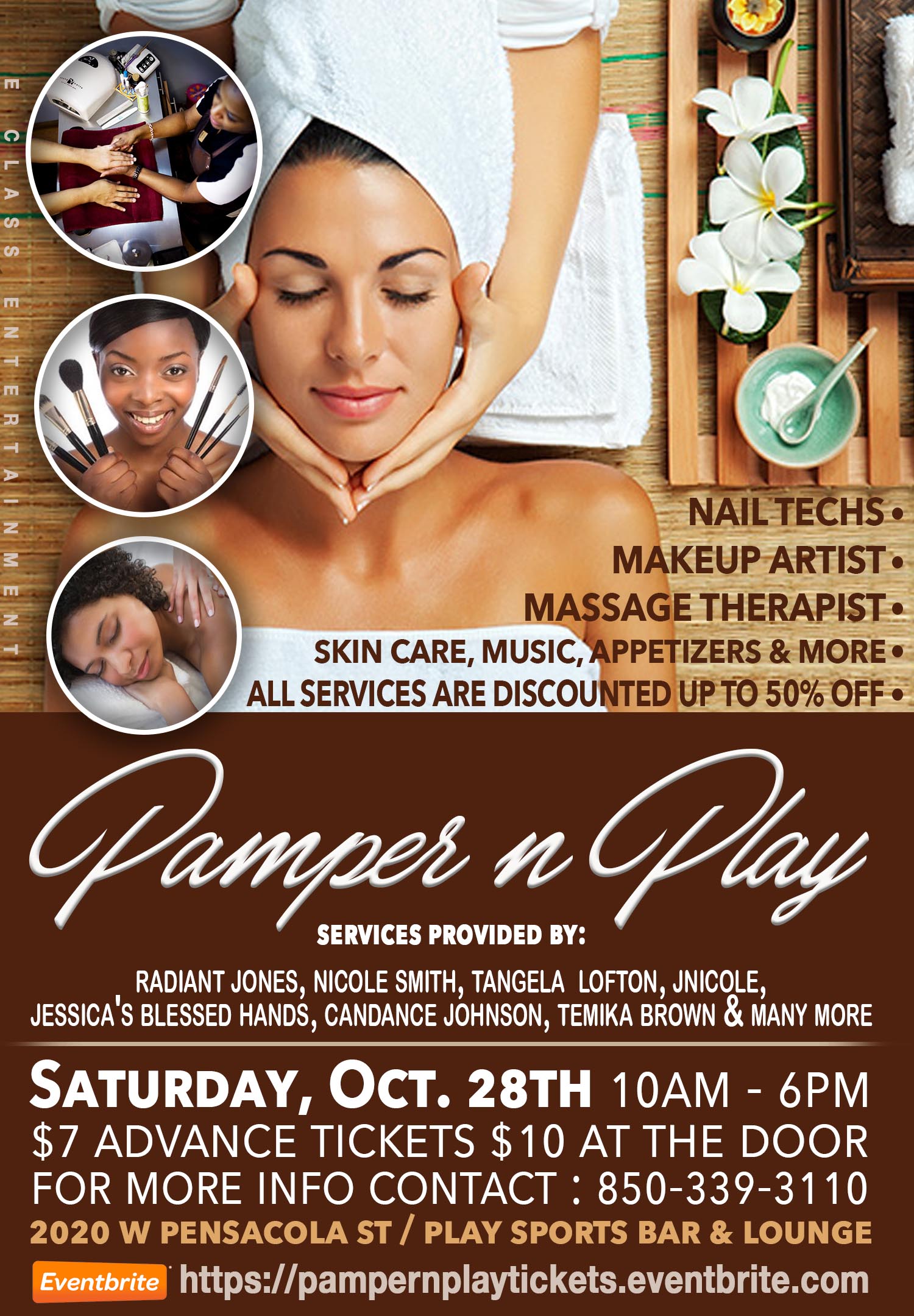 Join us for a day of pampering. Its not everyday you can find a event that has all your needs and wants in one spot. We have took the time to research the city high and low to offer you great professional service from exclusive nail techs, humbling massage therapist, soothing skin care professionals, creative makeup artist and much much more. Oh wait; Did I mention that the service providers are discounting their services up to 50% off, now thats is a GREAT DEAL.

Also there will be light hors d'oeuvre, music, premium cocktails and wines provided to relax the mind, body and soul while waiting to be served.

This event was created to cater and mingle with the different people and service providers of the city, so feel free to stop by and join the us for a little Pamper n Play.