Description
Grupo Kalinangan, in partnership with DTI - Design Center of the Philippines, Clock In by AyalaLand Offices and Baloy's Bakeshop, and co-presented by GCash, present you the third of our 4-part talk series:
PAMANA TALKS: Community and Heritage
For our 3rd installment of PAMANA TALKS, we talk about community as the center of any heritage conservation initiative. We present to you a number of case studies of individuals, organizations and local groups that engage the community on the potential of historic sites and intangible cultural heritage for socio-economic development.
Join us the Saturday October 12, 2019, from 8:30am to 1:30pm, at Clock In, Ayala North Exchange, Ayala Ave. cor. Salcedo St., Makati City, for this one-of-a-kind session with our speakers who come from various non-government, grassroots and even online organizations that have successfully engaged the citizens to promote and preserver their community's cultural heritage. Also, in celebration of Museum and Galleries Month, we also invite you to take part in the launch of a groundbreaking nationwide heritage initiative!
OUR GUEST SPEAKERS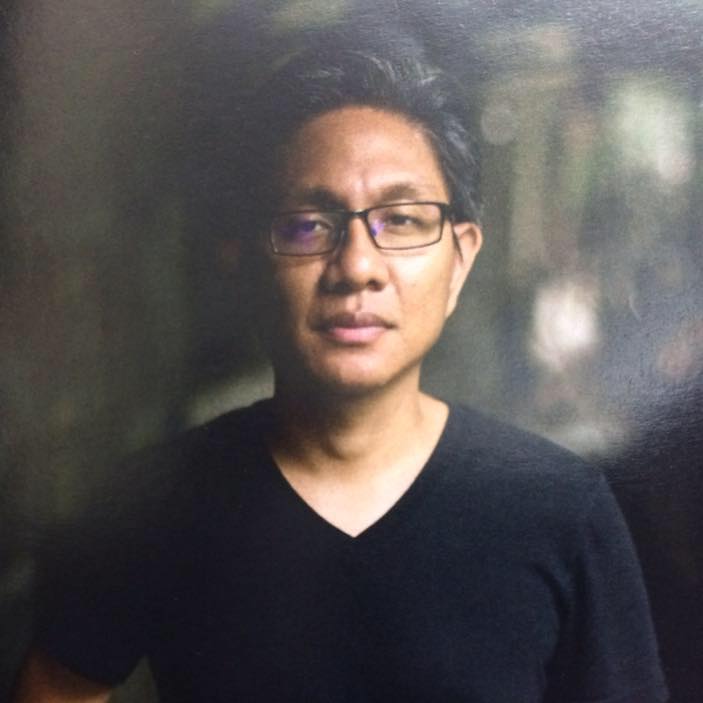 AR. JEFFREY "FOOM" COBILLA is the Head of the Technical Team of Escuela Taller de Filipinas Foundation Inc. since 2010. Cobilla has participated in a wide range of conservation projects involving documentation and architectural mapping, the conduct of studies about the spirit of place of heritage sites, towns and communities, the conduct of surveys and studies to determine cultural significance, the preparation of conservation management plans, as well as the preparation of intervention master plans for monuments and sites. He is currently pursuing his Masters Degree of Architecture at the University of the Philippines, Diliman, and is also a trustee of ICOMOS Philippines. He has led several heritage conservation projects under Escuela Taller, such as the Malate Church restoration project and the Paco Park restoration project.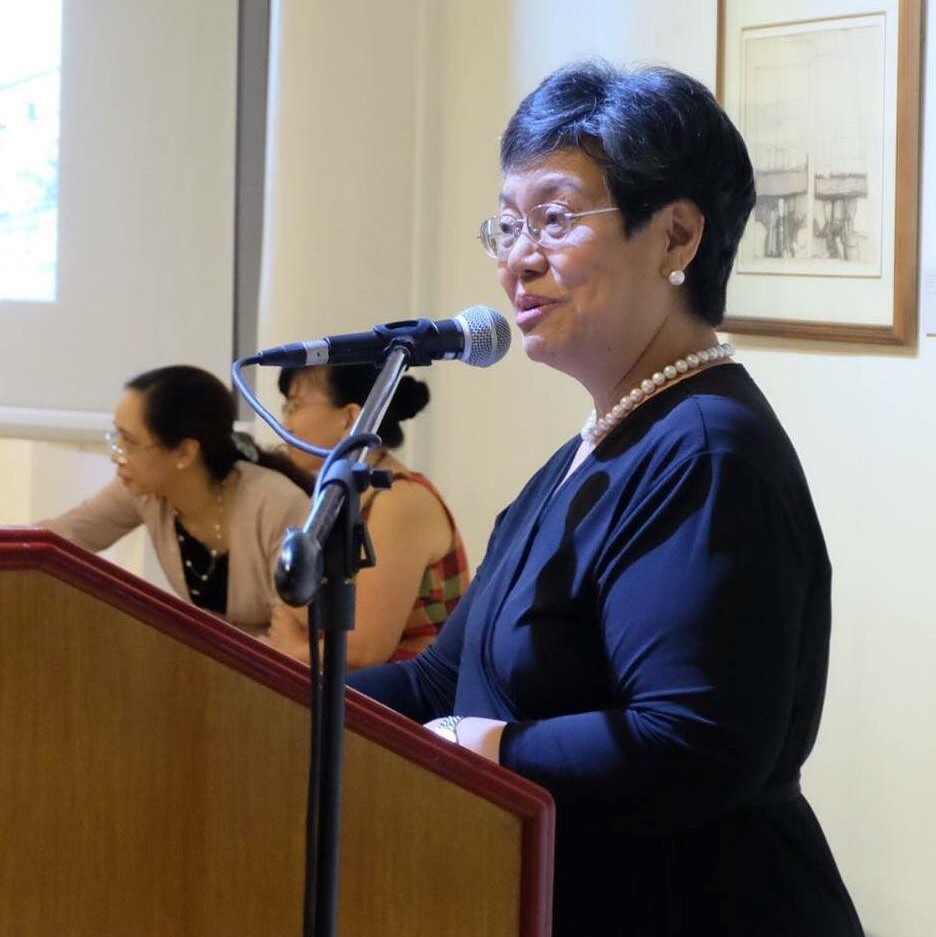 DR. ELENA RIVERA-MIRANO is an academic in art studies, a music scholar, choir conductor, singer and Prince Claus Award Laureate. she served as the Research Director for the Philippine Program at the Smithsonian Folklife Festival, and also served as Research Consultant for the Museo ng Batangas. Rivera's book "Subli: One Dance in Four Voices" was awarded a National Book Award in 1989 under the category art book. In 1998 her book "Ang Mga Tradisyonal na Musikang Pantinig sa Lumang Bauan, Batangas" was proclaimed best book at the U.P. Diliman Gawad Chancellor Awards. She was principal author and editor-in-chief of "The Life and Works of Marcelo Adonay (Vol.1)" , which won the National Book Award, art book category, in 2009. She served as Dean of the College of Arts and Letters of the University of the Philippines, Diliman, from 2009-2015.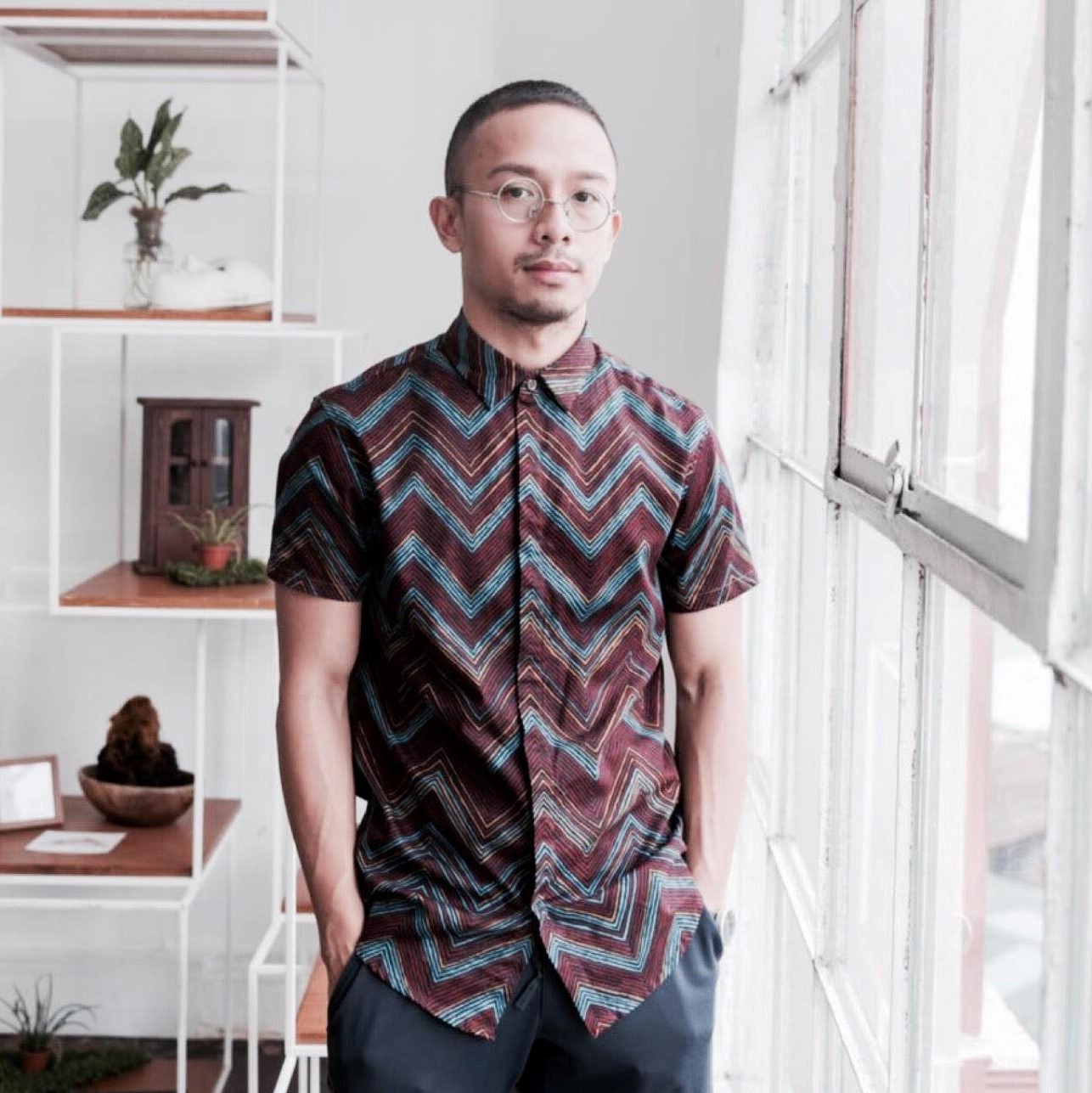 AR. ANGELO RAY SERRANO is the principal architect of One Zero Design Co., an architecture studio based in Escolta. His firm One Zero has been awarded in various design competitions: the Clark Green City Master Plan, Metrobank Art and Design Excellence in 2015, and as the overall winner of the Building Accessible and Livable Ecologies design competition for a housing project with PAG-IBIG in the New Clark City. Serrano's firm is also part of 98B Collaboratory, a creative community in Escolta with an overarching goal of bringing new life to downtown Manila. He has earned his Bachelor's Degree of Architecture at the University of Santo Tomas.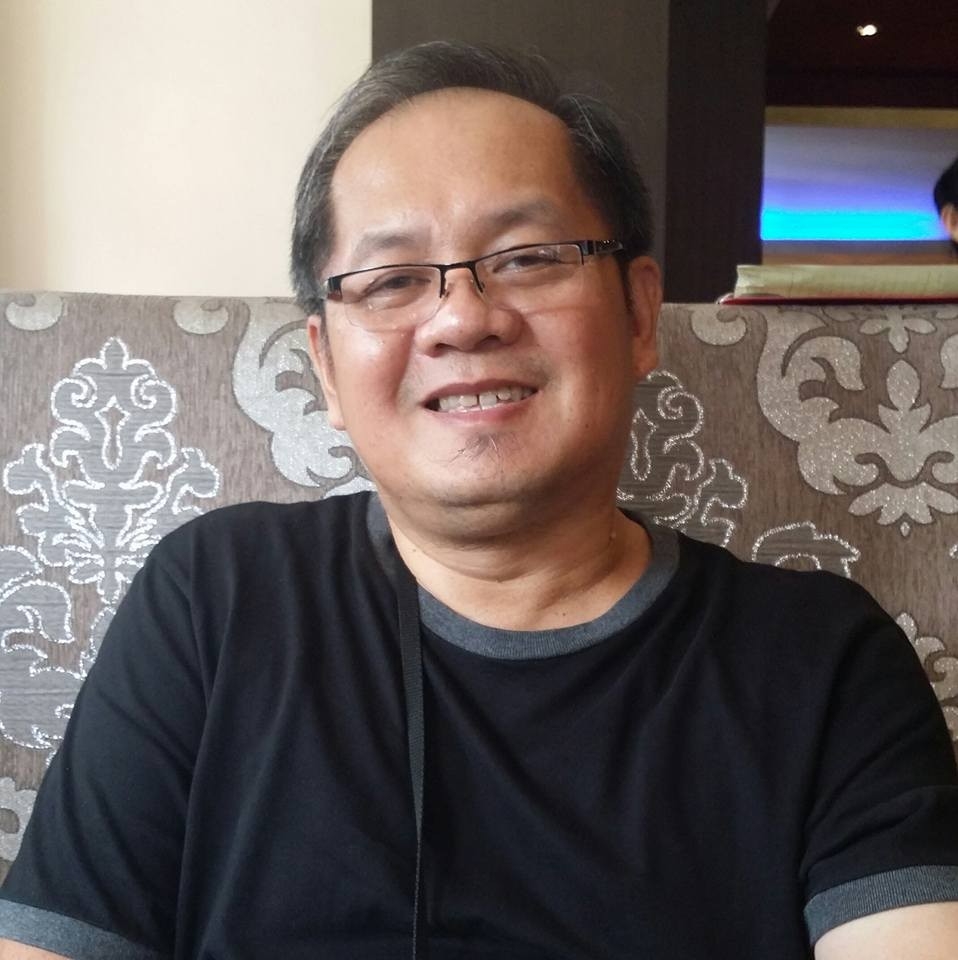 TITO ENCARNACION is a media planner and advertising sales manager for various FM and AM radio stations in the Philippines since 1986. He is the founder of a popular online community called Advocates for Heritage Preservation, a Facebook group in the Philippines with more than 25000 online members, who organizes tours to historic towns and cities around the country, and gathers its members to create better awareness for preserving heritage sites under threat and hazards. He has graduated with a Bachelor's degree in Marketing at Xavier University in Cagayan de Oro City.
---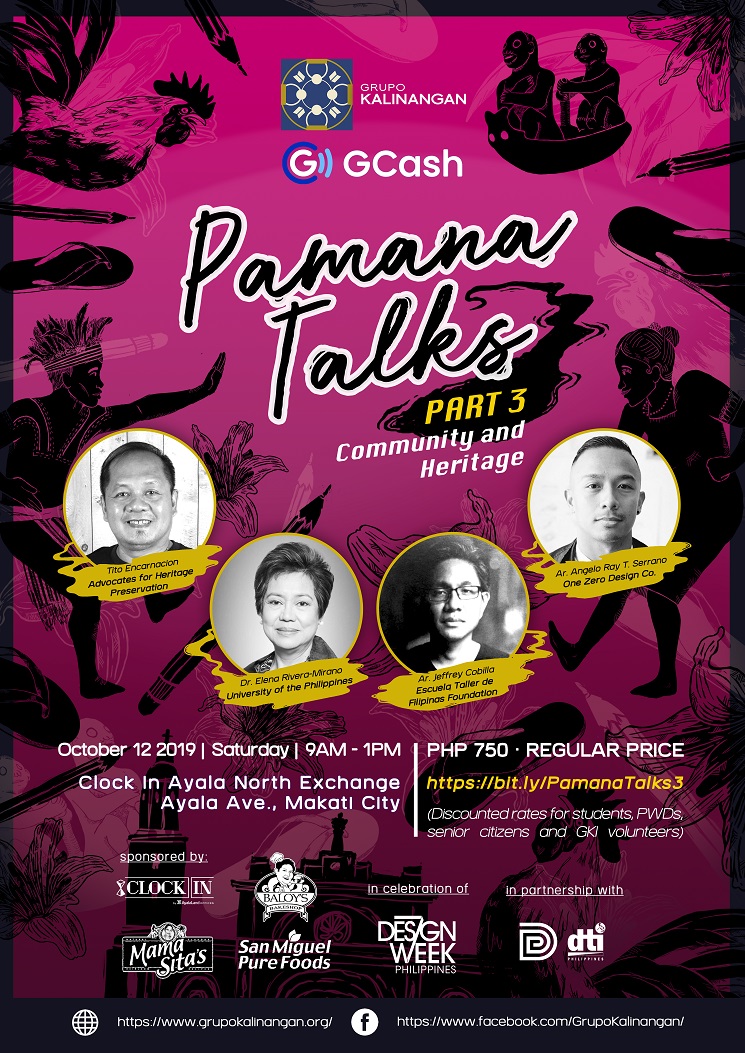 PROGRAMME:
8:00am-9:00am Registration
9:00am-9:10am Welcome Remarks
9:10am-9:50am 1st TALK: "Malate Church: A Success Story in Community Heritage" by Ar. Jeffrey Cobilla
9:50am-10:30am 2nd TALK: "Convergence and Intersection: The Journey of the Batangas Subli, 1980-2019" by Dr. Elena Rivera-Mirano
10:30am-10:50am Morning Break (20 minutes)
10:50am-11:30am 3rd TALK: "Old Soul, New Ideas: How Social Anchors Can Revitalize Heritage Districts" by Ar. Angelo Ray Serrano
11:30am-12:10pm 4th TALK: "Like Mo? Share Mo! How Can We Involve Facebook Communities in Heritage Preservation" by Tito Encarnacion
12:10pm-1:00pm Open Forum
1:00pm-1:30pm GCash For Good Partnership Launch
1:30pm Networking/End of Program
PURCHASE YOUR TICKETS ONLINE VIA EVENTBRITE to secure your slots. Limited seats available. Discounts for students, PWDs, senior citizens and GKI volunteers are available.
---


FAQs
Who should attend PAMANA TALKS: Community and Heritage?
We invite all college and masteral students currently studying history, architecture, anthropology, cultural heritage studies, Philippine Studies, the humanities and allied courses, as well as cultural heritage practitioners, representatives from various LGUs, heritage advocates and enthusiasts.
What are my transportation/parking options for getting to and from the event?
Various parking options are available within Ayala North Exchange Mall.
What are your payment options?
You may pay for your tickets via Paypal (debit/credit card) or GCash! You may also register and pay via bank deposit as well, or pay at the venue (although seats are not guaranteed and door rates are higher than paying online). Discounts for students, PWDs, senior citizens and GKI volunteers with active membership are available.
Do I have to bring my printed ticket to the event?
Yes, to facilitate faster registration and entrance to the venue.
Is my registration fee or ticket transferrable?
Yes, you may transfer your ticket to another person, for as long as the ticket has been paid beforehand.
Is it ok if the name on my ticket or registration doesn't match the person who attends?
We recommend registering the ticket under the name of the person who will be attending PAMANA TALKS for faster entrance to the venue.
Do you provide a Certificate of Attendance for this lecture?
Yes, upon request. Please indicate that you will be requiring a Certificate of Attendance during the online registration process.
Can I just walk into the venue and register?
Yes, however we cannot guarantee availability of slots as seats are very limited and are prioritized for attendees who registered via EventBrite. We recommend registering early to avail of discounted rates as compared to door rates.
Can you provide us an invitation for our representatives from the LGU?
Certainly! Please send an e-mail to info@grupokalinangan.org for a request for a letter of invitation. Please provide info on your request such as: addressee for the letter, names of participants and their contact details. Letter of invitation will only be sent via e-mail.
The LGU will sponsor our attendance, but can payment be made later after the event? Our mayor is currently busy/not around to sign our check vouchers.
We strictly implement a NO PAYMENT, NO ENTRY policy. If you will be requesting for sponsorship from the LGU, we suggest that online payment or bank deposit must be done first in order to secure your seats, then coordinate with your city/municipality administrator on how payment vouchers will be processed for your sponsorship. Unfortunately, we have experiences from LGUs in the past who have not paid despite our letter of invitations and requests for payment prior to the event they are attending, so we would like to avoid this situation as much as possible.
We shall do our best to accommodate your request for letters of invitation for the LGU, but we will also appreciate your early payment as well.
Will I be provided a copy of the slides presented by the speakers?
We will try our best to provide you with a copy of the presentation files, but we cannot guarantee this everytime, as they are still copyrighted content by the speakers. We encourage you instead to take notes during the lectures (which is more effective in retaining important points in memory). In addition, we shall be recording the sessions and upload the videos on Youtube for later viewing.
How can I contact the organizer with any questions?
Please e-mail info@grupokalinangan.org for more inquiries or questions.