Description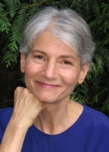 Finding the Trail Home
July - December 2014
Your guide to planetary influences July through December 2014
with Astrologer Pam Younghans & Wellness Educator Elsie Kerns
The Cardinal Grand Cross of April 2014 was a climb up a mountain peak that taxed our inner resources in many ways. Although the most intense planetary aspects are now primarily behind us, we are still on our journey of transformation and liberation as we move through the last six months of 2014.
Hikers know that the downhill portion of a trek stresses the body in different ways than the climb. It may not take the same amount of raw energy and momentum, but it requires a slower pace to protect the joints, a greater ability to stay in balance, and a self-awareness of when a break is needed, even if the main desire is to complete the trek as quickly as possible.
To make it even more interesting, the trails we expected to follow down the mountain may have changed or vanished completely, leaving going cross-country the only option for many!
Join astrologer Pam Younghans and wellness educator Elsie Kerns for "Finding the Trail Home," a teleclass designed to help guide you through the astrological landscape of the rest of 2014. Here are just a few of our signposts and landmarks along the way:
• Saturn goes direct to help us bring our deepest desires into form (July)
• Jupiter enters Leo to lighten our load and remind us of the importance of play and creative self-expression (July)
• Mars (finally!) leaves Libra to help us overcome inertia and choose passion (July)
• An opposition between Jupiter/Mercury and Mars requires a knowing of when to push and when to relax as we birth our new forms (August)
• A Mars-Saturn alignment helps us focus our will and intention to make a new start (August)
• A Full Moon conjunct Chiron awakens our high hearts (September)
• A Jupiter-Uranus trine inspires creative new endeavors (September)
• Two eclipses realign our energies and awaken our passions (October)
• A Mars-Pluto alignment provides a necessary break from the past (November)
• The sixth of seven Pluto-Uranus squares releases us from old conditions and conditioning (December)
Please plan to join us on Thursday, June 12! Find out what qualities and attitudes to pack, as well as what landmarks to watch for, to make your journey through the last half of 2014 a productive and positive experience.
Attend either by phone or online! Your $25 registration fee includes an audio replay of the teleclass and a copy of the slideshow, so even if you cannot attend "live," you will have access to the class content afterward.
Please note: Payment options include credit card or personal check. To pay by check, see "show other payment options." Paypal can also be arranged by contacting Elsie.
Questions? Contact Elsie Kerns at elsie@wellnesswithelsie.com or call 856.988.7426 - Can't Wait!!!