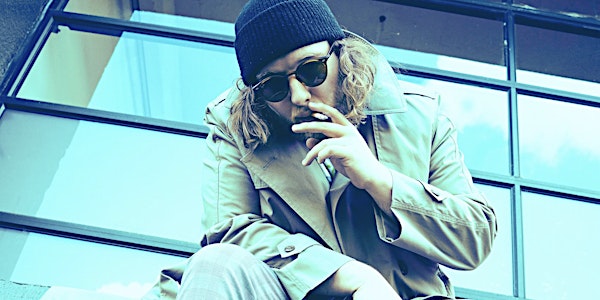 Palomino Joyride
with Los Gondos + Dannie Dorko Outfit
Location
Doug Fir Lounge
830 E. Burnside St.
Portland, OR 97214
United States
Sales Have Ended
Ticket sales have ended
Advanced ticket sales have ended for this event either because the event has started or because tickets are sold out. A limited number of tickets may be released on day of show via the waitlist.
About this event
PROOF OF COVID-19 VACCINATION OR NEGATIVE TEST REQUIRED FOR ENTRY
Doug Fir is currently requiring COVID-19 vaccination proof, or proof of a negative Covid-19 test result, taken within 48 hours prior to entry.
For full, up to date information, please visit dougfirlounge.com/covid
THIS EVENT IS 21+
VALID U.S. ID OR PASSPORT REQUIRED
ALL SALES ARE FINAL
I'm a hypocrite, an idealist for the hypothetical," grins Portland project Palomino Joyride vocalist and guitarist, Jonah Poole. "As one of my favorite artists once said, straight lines, they'll unwind you." Poole's newest project incorporates elements of dreamy shoegaze and slowcore into shimmering, fuzz laden rock. Equal part nostalgic and plaintive, Palomino Joyride is a commentary on addiction, grief and loneliness, and the happy mess that transpires in-between. Poole's writing takes us to settings that match: amid conversations he can't escape, at parties he is desperate to leave, on days full of boredom and resentment.
With their former rock project Pulp Romance splitting early-pandemic, and the drummer and guitarists now playing in other bands (checkout Forty Feet Tall, Ray Ramano and Tenants, they're all kick-ass), Poole and bassist Kevin Pryles teamed up to bring to life their newest concept. The tracks were recorded and produced in Kevin's bedroom studio during the rainy months of the PNW. The first single, "In Due Time" off the new EP is a hazy dichotomy of euphoria. The lyrics lend a familiar, unglamorous intimacy to his relationships, accompanied by simplistic and emotive guitar that utilizes dreamy stereo modulation and overdrive.
Influenced by Sonic Youth, Sade and My Bloody Valentine and Smashing Pumpkins.
Formed under the hands of Spoon Benders lead guitarist Leo Pastor, Dannie Dorko's music takes a brighter and a slightly more bombastic approach to the modern-vintage-inspired-rock sound.
Starting with last years debut, titled Old Friends, Hello!, it's evident that Pastor takes a little bit of each 60s and 70s artists' sound and writing quirks and blends it with lo-fidelity flair and guitar chops that are borderline Sabbath styled.
Production and releases aside, do not be fooled by the expectation that this Spoon Benders offshoot is dialed back in its live performance and volume: it's not. Joining Pastor (vocalist/guitarist) is guitarist Aidan Harrison and drummer Josef Windheim of the Macks, and bassist Oliver Lester of Novacane fame. The combination of these four individuals from different bands with a solid reputation in the Oregon music world could be classified as a true supergroup!
The Dannie Dorko Outfit aims to transform existing studio songs and obliterate them in rock and roll excess, but in the best way possible.