Description
Celebrating Our Veterans and Commemorating the 50th Anniversary of the Vietnam War
We are celebrating our veterans and the commemoration of the 50th anniversary of the Vietnam War with a special November 20th program. Our guest speaker is Phil C. S. Yin, Ph.D.
Dr. Yin left China at 13 months and grew up in the former Soviet Union. Upon the communist invasion of China, Dr. Yin's family was given diplomatic immunity and told they had three months to find another country to call home. This led to his family's move to the U.K. and then ultimately to the U.S. in 1950. Dr. Yin was drafted by the Army but joined the Marine Corps and he served our country during the Vietnam War from 1966 and 1967.
Please join us as Purple Heard recipient Dr. Yin shares with us a program entitled "Purple Heart, Vietnam." Additionally, we will honor a number of our members and associate members who also served during the Vietnam War. We hope to see you at what is sure to be another outstanding Palo Verde Republican Women event!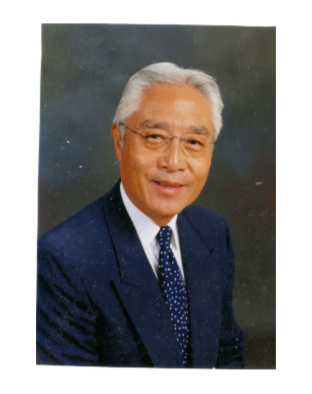 About Dr. Phil Yin: As a professional, Dr. Yin was employed for the past 40 plus years with many major semiconductor/compound semiconductor materials companies. His became his illustrious career as a Research Scientist at IBM Watson Research Center and retired as CEO and Chairman of the Board for American Crystal Technology (AXT). He stated that his most memorable moment as a professional was when he and his staff were invited to perform the Closing Bell Ceremony on Wall Street and being interviewed by NASDAQ. Dr. Yin is currently employed on a part time basis, and spends most of his time volunteering for veterans organizations, and riding and building custom Harleys.
IMPORTANT: If you do not receive a confirmation of your reservation within 24 hours, please check your spam folder. If it isn't there, please call Linda Rizzo at (480)766 - 6606 and leave a message with your name and number. Linda will call you back.
Reservations close on Friday, November 15 at 10 am. Once reservations are closed, it is no longer possible to cancel a reservation and get a refund.
Meeting Details
11:00 a.m. Social
11:30 a.m. Program/Lunch
Grayhawk Golf Club: 8620 East Thompson Peak Parkway, The Fairway House, Scottsdale
On the Menu
Stuffed Pork Roast
Mashed Potatoes
Apple Sauce
Rolls and Butter
Apple Tart
Alternative Menu
Palo Verde RW Grilled Chicken and Vegetable Salad
Fruit Cup