Palmer Woods Music in Homes free Jazz Concerts for Children

Saturday, March 24, 2018 from 5:00 PM to 6:00 PM (EDT)
Event Details
Palmer Woods Music in Homes
CHILDRENS CONCERTS

Presented by Creative Arts Collective with support from Palmer Woods Association, Barefield DesignWorks, Be Well Medical Center, Blossoms Birmingham, City Living Detroit, DetroitPerforms.org, DMC Sinai-Grace Hospital, Michigan Chronicle and WRCJ-FM

Children, students, teachers and adult chaperones (priority seating will be given to students, with limited number of seats allocated for parents and chaperones) are invited to two jazz concerts at private homes in the Palmer Woods neighborhood of Detroit (just north of Seven Mile Rd. and just west of Woodward Ave). The address will be provided the week of the concert for all who have reservations. These educational concerts are geared toward children  (there are full-length concerts with dinner that evening and each month, 8 pm; tickets can be purchased at palmerwoods.org or palmerwoodsmusicinhomes2018.eventbrite.com).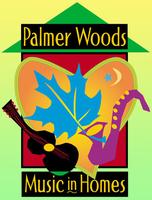 The concerts are most appropriate for children from 4th grade through high school level (college-level students are also welcome). For younger groups, we'll need adult chaperones to participate and all children must be able to be part of a quiet, attentive audience. Priority seating will be given to students. We urge that adults attend the evening concert so that there is room in the educational concert for youth. 
To reserve seats for your group, please respond on this Eventbrite page. Seating is ­limited and is on a first-come basis, so we encourage you to reserve seats as early as possible. Please do honor your reservation and attend the concert so we do not turn away others because we have saved your seats. We do not wish any empty seats and seating is limited.
If you have any questions, email concertseries@palmerwoods.org
or call Barbara, 313-891-2514 or 313-574-6847
Educational Concerts for Children!
Saturday, March 24 • 5-6 pm
PAMELA WISE

WORLD MUSIC SEXTET
Pamela Wise, piano/vocals • Wendell Harrison, saxophone/clarinet
Naima Shambourger, vocals • Damon Warmack, bass 
Akunda Hollis, percussion • Louis M. Jones, drums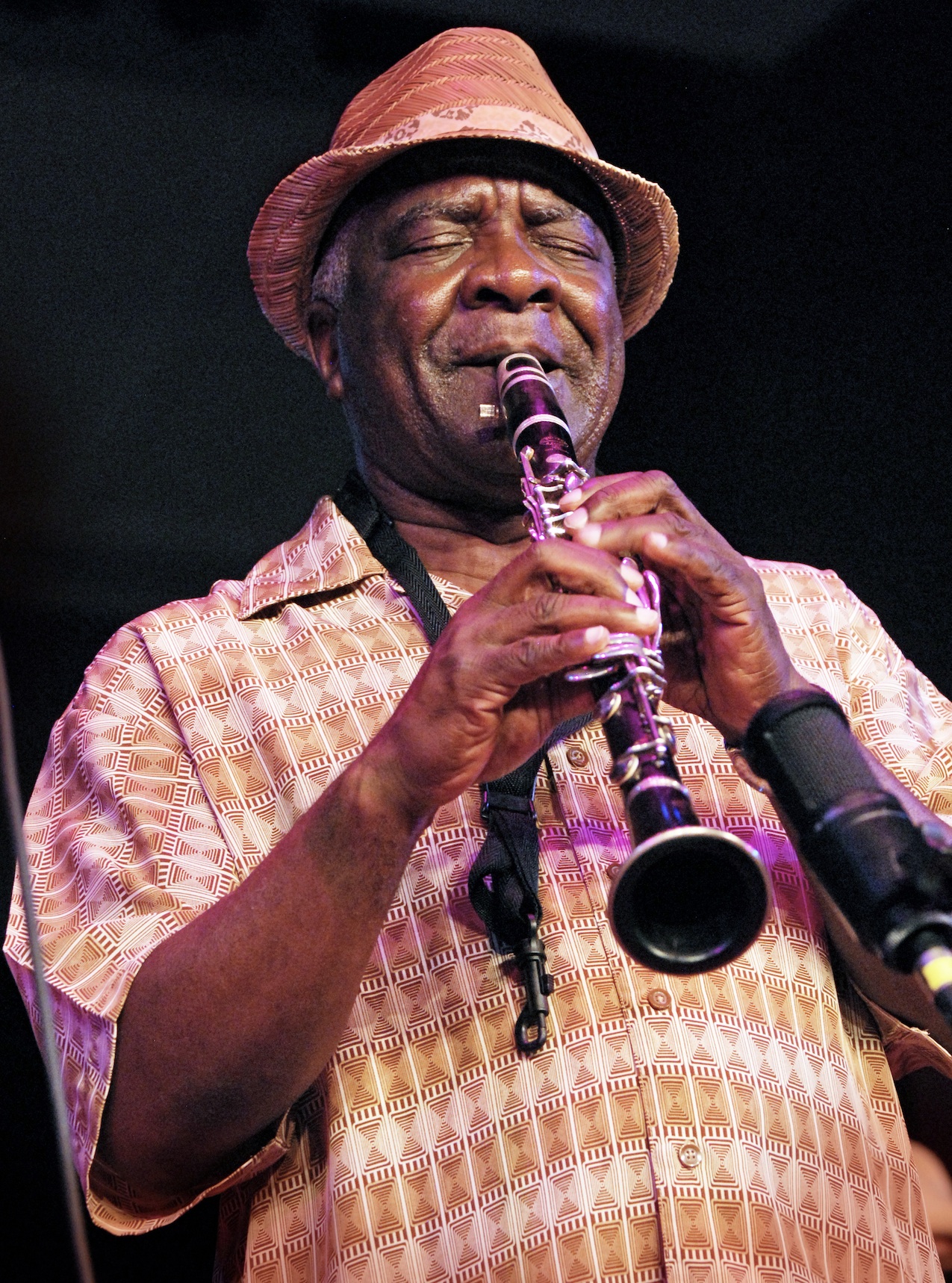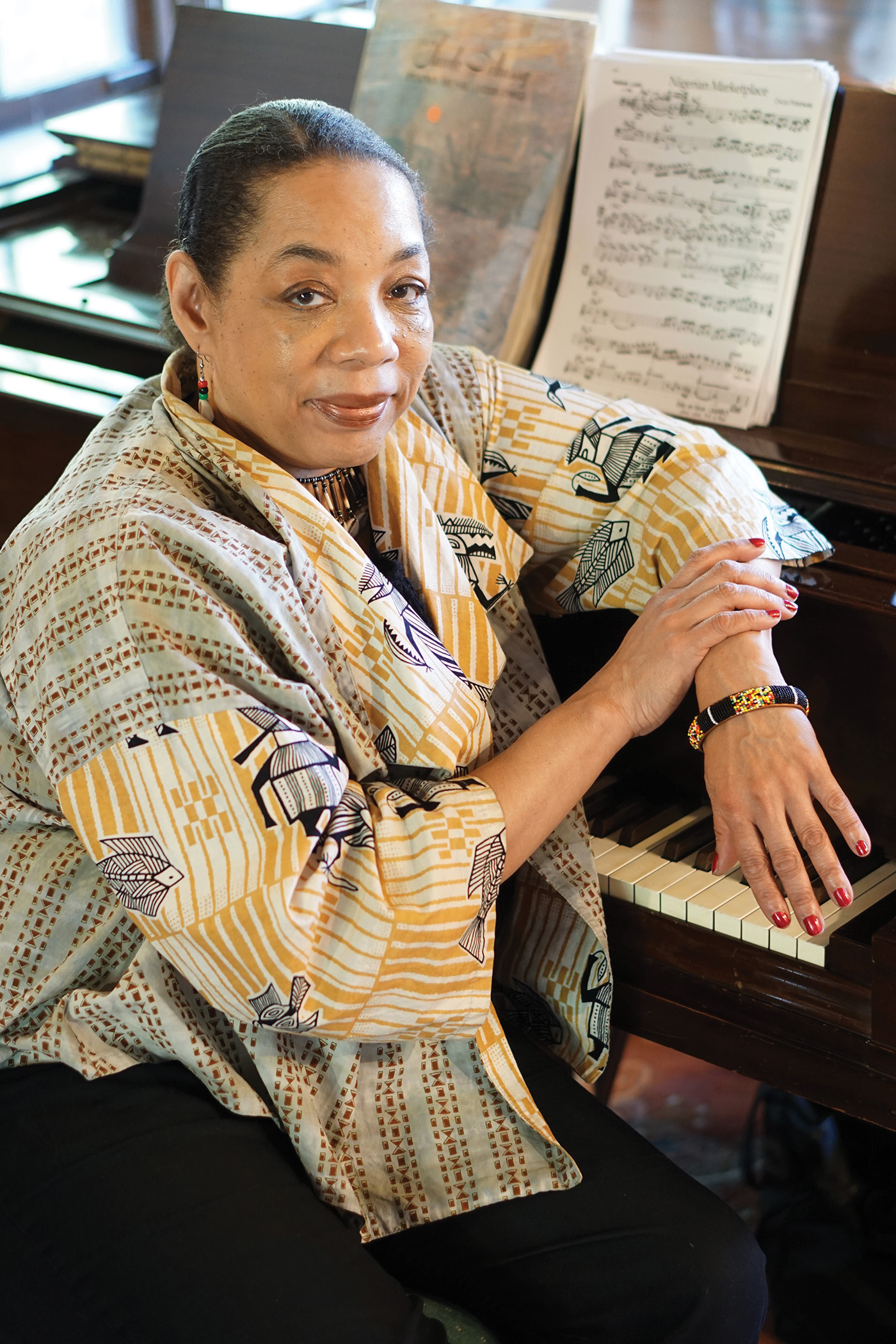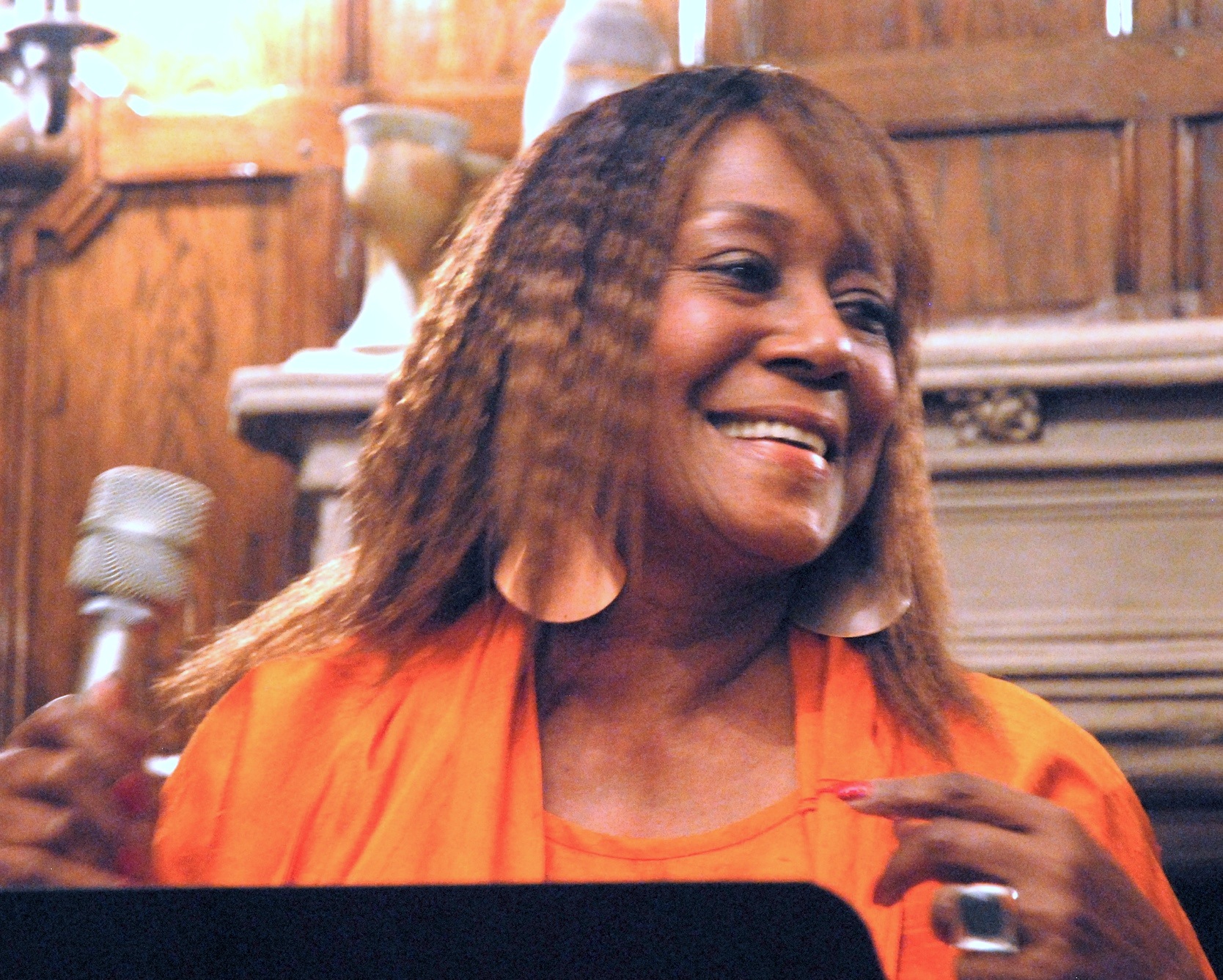 The motivation, inspiration, passion and vision of Pamela Wise's music comes from tracing the music of her African ancestors. Drum rhythms and patterns are the basis of her work, with a specific focus on West Africa, including Congo, Mali, Benin and Nigeria," states Kresge Arts in Detroit, awarding Wise with the prestigious 2016 Kresge Artist Fellowship.
Dan Ouellette of Downbeat Magazine praises, "Wise, an assured bop pianist with a Tyneresque (as in McCoy Tyner) touch, composes strong melodies and braces them with the simmering rhythms of the Afro-Cuban tradition."
Wise will perform original works from her newest recording A New Message from the Tribe with clarinet / saxophone guru and husband Wendell Harrison, the sultry, soulful, jazzy vocalist Naima Shamborguer, and a smoking Afro-Cuban rhythm section.
Now in its 11th season, Palmer Woods Music in Homes begins in December and concludes in June, in various magnificent and historically significant homes. The program now includes several free afternoon programs for Detroit-area children. Our goal is to share our valuable assets — Detroit's great music and architectural/artistic residential "concert halls" — with our other valuable assets, our children! 

We hope these special, intimate concerts will help to inspire our young musicians and children to become lifelong music lovers and future supporters of the arts; and perhaps sitting in our audience will be future Detroit stars, who will also share their talents with the next generation. 
---
Past Concerts
Saturday, February 24 • 5-6 pm
Honoring Black History Month
A. SPENCER BAREFIELD SEXTET
A. Spencer Barefield, guitar • Ian Finkelstein, piano 
Marcus Elliot & Rafael Statin, saxophones
Jeff Pedraz, bass • Sean Dobbins, drums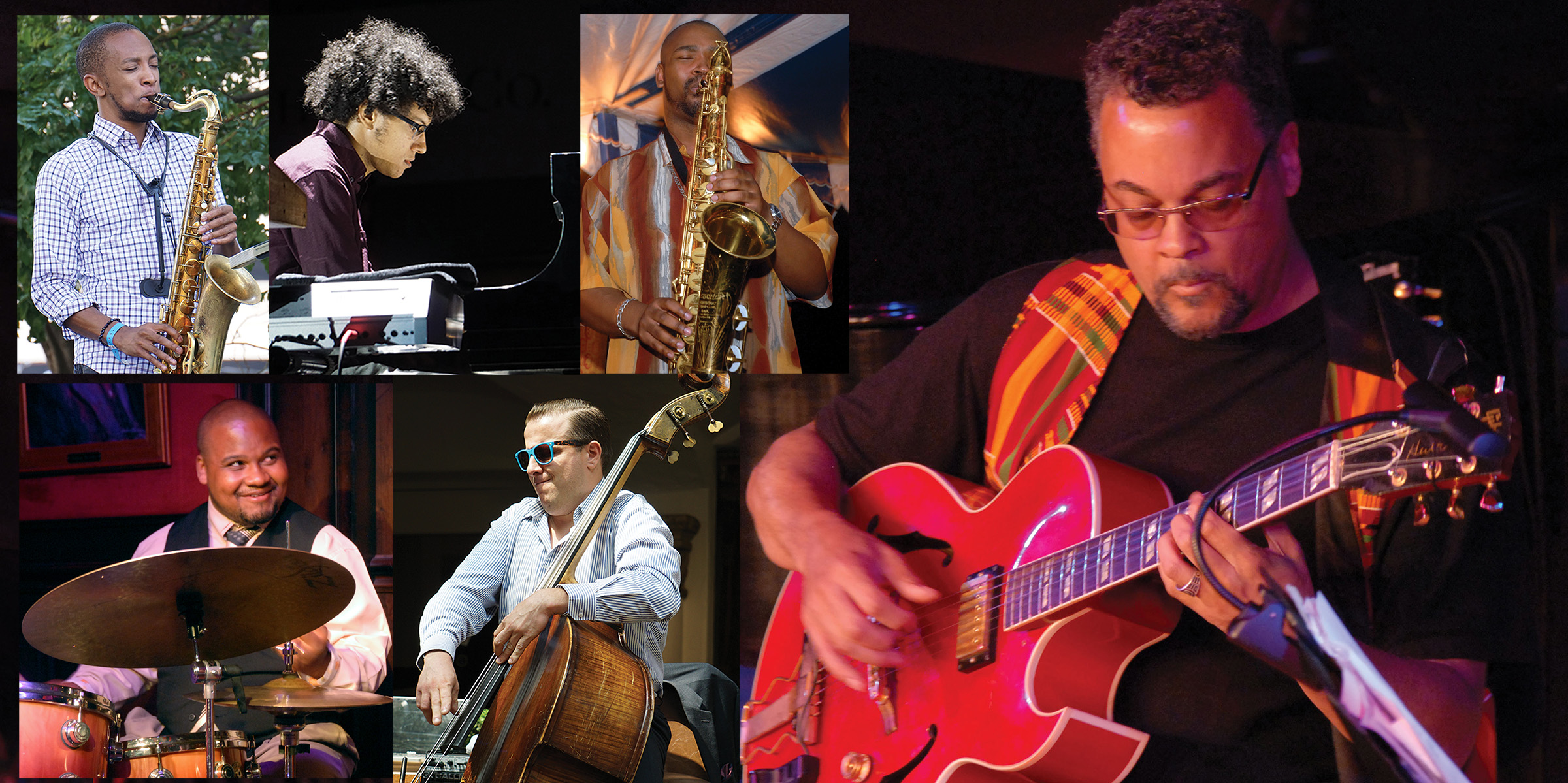 This homage to Black Music features an ensemble of extraordinary musicians of multiple generations who will perform innovative and legendary works of jazz from bebop to avant garde and beyond, from the 20th century to the present. Brimming with imagination and integrity, these musicians have improvisational chops rooted in deep knowledge of the classics of jazz, enabling them to perform challenging compositions by the recently departed piano masters Muhal Richard Abrams and Geri Allen, as well as works by Monk, Coltrane and others.
The concert will also featuring decades of works by Barefield commissioned by the Kresge Foundation, National Endowment for the Arts, Meet the Composer, Arts Midwest, Arts International, MCACA, Arts Foundation of Michigan, and elsewhere. His music is lauded by Downbeat Magazine critic Bill Shoemaker: "Barefield's synthesis of African string music, jazz, and timbrel investigations…coupled with his compositional versatility, merits special consideration…he is nothing less than captivating."
When & Where

Palmer Woods Music in Homes
Woodward Avenue and Seven Mile
Detroit, MI 48203


Saturday, March 24, 2018 from 5:00 PM to 6:00 PM (EDT)
Add to my calendar
Organizer
The Palmer Woods Association (PWA) is the neighborhood association for the Palmer Woods historic neighborhood in Detroit. Creative Arts Collective (CAC) is an arts organization founded by jazz legend Roscoe Mitchell, A. Spencer Barefield and other musicians in the mid-1970s. In 2007, CAC's Executive/Artistic Director A. Spencer Barefield and his wife artist/photographer Barbara Barefield (both longtime Palmer Woods residents) conceived the Music in Homes concert series and forged a partnership between CAC and PWA to present Palmer Woods Music in Homes concerts, as well as a free concert series for children. PWA has been presenting historic holiday home tours in Palmer Woods since 1990, started a Summer Garden Tour in 2014 and is a 501 (C)(4) nonprofit organization. Funds raised from these events help to improve, beautify, and strengthen the neighborhood. A portion of the proceeds is donated to Detroit-area charities that provide important services to improve the quality of life in Detroit and help the lives of those in need. Creative Arts Collective (CAC) has been presenting jazz and creative music in Detroit and throughout the world since 1978. It is a nonprofit arts organization dedicated to the presentation, preservation and creation of jazz, creative music and artistic expression.