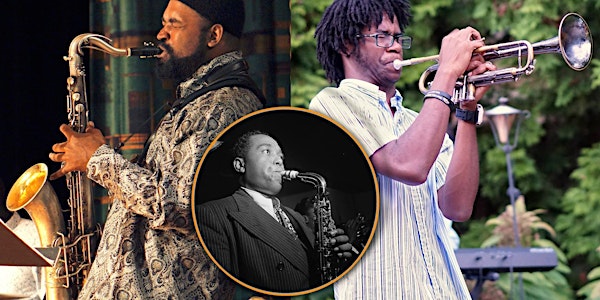 Palmer Woods Music in Homes 2022 Free Concerts for Children
Location
Palmer Woods Music in Homes
Woodward Avenue and Seven Mile
Detroit, MI 48203
Palmer Woods Music in Homes 2021 Free Concerts for Children
About this event
Palmer Woods Music in Homes
CONCERTS for CHILDREN
Presented by Palmer Woods Association & Creative Arts Collective with support from Be Well Medical Center, Mario Morrow & Associates, John S. and James L. Knight Foundation, Barefield DesignWorks, Blossoms Birmingham & Detroit, DetroitPerforms.org and WRCJ-FM
DUE TO COVID-19 the 2020-2021 concerts have been postponed based on safety and health considerations. We will post new dates and times when available.
Children, students, teachers and adult chaperones are invited to two concerts at private homes in the Palmer Woods neighborhood of Detroit (just north of Seven Mile Rd. and just west of Woodward Ave). Priority seating is reserved for students, with limited number of seats allocated for parents and chaperones. This will be a one-hour, live performance with time for discussion and Q & A. The address will be provided the week of the concert for all who have reservations. Click here to make your reservations.
These educational concerts are geared toward children (for adults, there are full-length concerts with dinners the evenings after the children's events and each month through the end of June, 8 pm; tickets can be purchased at palmerwoods.org or palmerwoodsmusicinhomes2020.eventbrite.com).
The concerts are most appropriate for children from 4th grade through high school level (college-level students are also welcome). For younger groups, we'll need adult chaperones to participate and all children must be able to be part of a quiet, attentive audience. Priority seating will be given to students. We urge that adults attend the evening concert so that there is room in the educational concert for youth. 
To reserve seats for your group, please respond on this Eventbrite page. Seating is ­limited and is on a first-come basis, so we encourage you to reserve seats as early as possible. Please honor your reservations and attend the concert so we do not turn away children because we have saved your seats. We do not wish to have any empty seats and seating is limited, so please only reserve seats you will use for your children.
 If you have any questions, email concertseries@palmerwoods.orgor call Barbara, 313-891-2514 or 313-574-6847
Tickets for the evening concerts: palmerwoodsmusicinhomes2020.eventbrite.com
Educational Concerts for Children
DUE TO COVID-19 the 2020-2021 concerts have been postponed. The new date is tentative based on safety and health considerations.
Postponed until further notice
Charlie Parker Centennial
Jazz Ambassadors
Guitarist A. Spencer Barefield  • Saxophonist Rafael Statin
Trumpeter Trunino Lowe •  Bassist Brian Juarez • Drummer Everett Reid
Learn about great African-American composers and musicians at this special commemoration for jazz legend Charlie Parker's Centennial.
This concert will honor the Centennial of Charlie "Bird" Parker, one of the most influential innovators of Jazz and BeBop, a master of improvisation, and a brilliant composer. The program will feature original and classic jazz by Parker and others who were inspired by him.
New Music America describes Rafael Statin as "one of those rarest of multi-instrumentalist who can combine great passion, intellectual discipline, and a spiritual fire that is evocative of great artistic creativity. He has so far established himself as a remarkable composer and musician not defined by any one particular genre or style."
He's performed with legendary bassist Reggie Workman (who performed and recorded with John Coltrane), Bob Hurst, Jeff "Tain" Watts, Marcus Belgrave and many others greats. He is a graduate of New School University/School of Jazz and Contemporary Music in New York City.
He'll be joined by trumpet sensation Trunino Lowe, a young up-and-coming star who studies at Wayne State University. He leads his own ensemble and has performed with veterans artists Marion Hayden, Wendell Harrison, Rodney Whitaker, Sean Dobbins, Marcus Elliot, and others. Bassist Brian Juarez and drummer Everett Reid are recent graduates of University of Michigan Jazz program and form an impressive rhythm section working with many of Detroit's top Jazz artists, including Marcus Elliiot, Pamela Wise and others. Composer/guitarist A. Spencer Barefield will lead and present original compositions for this group with support from the Knight Foundation. 
 Past concert
Saturday, February 29 • 5-6 pm
Honoring Black History Month — Beyond Classical
GRAMMY-nominated Violinist Jannina Norpoth & Violist Jason Amos with
Bassist John-Paul Norpoth & Guitarist/composer A. Spencer Barefield
 Learn about great African-American composers and musicians at this special Black History Month concert.
Violinist Jannina Norpoth and violist Jason Amos, internationally renowned former Detroiters and Sphinx Music alumni, will perform in a Detroit Homecoming concert. The duo will be joined by guitarist A. Spencer Barefield and bassist John-Paul Norpoth with a world premiere of a new Barefield composition commissioned with the support of the Knight Foundation.
The concert will celebrate Black History Month with chamber music that highlights the legacy of Black Composers in America and beyond, including works by giants of past centuries, as well as trailblazing contemporary composers. Works by Jessie Montgomery, George Walker, Coleridge-Taylor Perkinson, and others will be featured.
 Jannina is a member of Grammy-nominated PUBLIQuartet (PQ), the 2016-17 Artists-in-Residence at the Metropolitan Museum of Art and Chamber Music America's 2019 Visionary Artists. She made her debut as a soloist with the Detroit Symphony Orchestra at age 14 and since then has built a career as an innovative collaborative artist, performer, arranger and educator. She recently led an ensemble that performed at the Detroit Institute of Arts. She has been featured alongside acclaimed musicians James Carter, Nadia Sirota, Regina Carter, Marcus Belgrave, Jay - Z, Beyoncé, Pharell, Stevie Wonder, Anita Baker, My Brightest Diamond and many others.With PQ, she has performed at Carnegie Hall, The National Gallery, the Detroit Jazz Festival and Newport Jazz Festival, The Late Show with Stephen Colbert, and throughout the U.S. 
Jason has served as violist of the Boston Public Quartet and resident musician at musiConnects, a non-profit which provides free instruments and comprehensive music education to underserved children in Boston since 2010. He is a also a faculty member at Project STEP, an intensive training program for minority string players. Jason and Jannina have performed internationally and are members of the Sphinx Symphony Orchestra. 
Guitarist A. Spencer Barefield, the artistic director of Music in Homes, is "an extraordinary guitarist/composer" according to JazzTimes. He has perfomed extensively throughout Europe and the U.S. with legends Roscoe Mitchell, Lester Bowie, Oliver Lake, Andrew Cyrille, James Carter, and Richard Davis, to name a few. He also performed extensively with Reggie Workman, David Murray, Regina Carter and many others. A Kresge Arts Fellow, and recipient of numerous grants for composing, he recently was awarded support from the presigiousKnight Foundation. He will organize and present a series of concerts at the Detroit Institute of Arts, Wright Museum of African American History and Michigan Opera Theatre over the next two years, paying tribute to the 13-year concert series he founded and directed from 1979-92 at the Detroit Institute of Arts.
John-Paul has performed with many great jazz, classical, and avant garde music stars, including Pauline Kim Harris, Tyshawn Sorey, Bang-on-a-Can, Orpheus Chamber Orchestra, Saint Paul Chamber Orchestra, and numerous orchestras and chamber groups. He is currently a music doctoral candidate at Stony Brook College in New York.