| | |
| --- | --- |
| Palmer Woods Music in Homes 2017 | |
Event Details
Palmer Woods Association & Creative Arts Collective with support from 
Barefield DesignWorks, Be Well Medical Center, Blossoms Birmingham, City Living Detroit,
DMC Sinai-Grace Hospital, DetroitPerforms.org, Michigan Chronicle, and WRCJ-FM present
10th Season 
Palmer Woods Music in Homes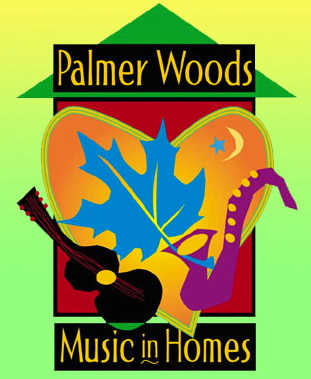 World-class concerts in
majestic homes & gardens in
Historic Palmer Woods!
Enjoy delicious food and beverages; meet the musicians during intermission 
Ticket holders will receive the address and directions to the concert via email about a week prior to the concert. You will also receive an electronic tickets when you purchase online (no need to print them). Your name will be on our guest list at the door of the concert, similar to a "will-call." If you have not received directions by Tuesday of the concert, CHECK YOUR SPAM folder!
If you have any questions, email concertseries@palmerwoods.org
or call Barbara, 313-891-2514 or 313-574-6847
GROUP DISCOUNT: If you are ordering 10 or more tickets to a single concert, click on the phrase 'Enter promotional code' (directly above the button that says 'Order Now' near the bottom of the ticket order section). Enter the word Group to receive $5 off each ticket. VIP tickets: $10 more per concert provides reserved seating in the front several rows, early admission to concert, and extra leg room.

To purchase tickets via the mail, send a self-addressed stamped envelope with a check made out to Palmer Woods Association and a note with your name, address, phone number,
email, and how many tickets you are ordering and for which concert.
Mail to Palmer Woods Association, 19550 Argyle Crescent, Detroit, MI 48203
Saturday, February 25, 8 pm
Black History Month Jazz Tribute

DAVE McMURRY Trio Plus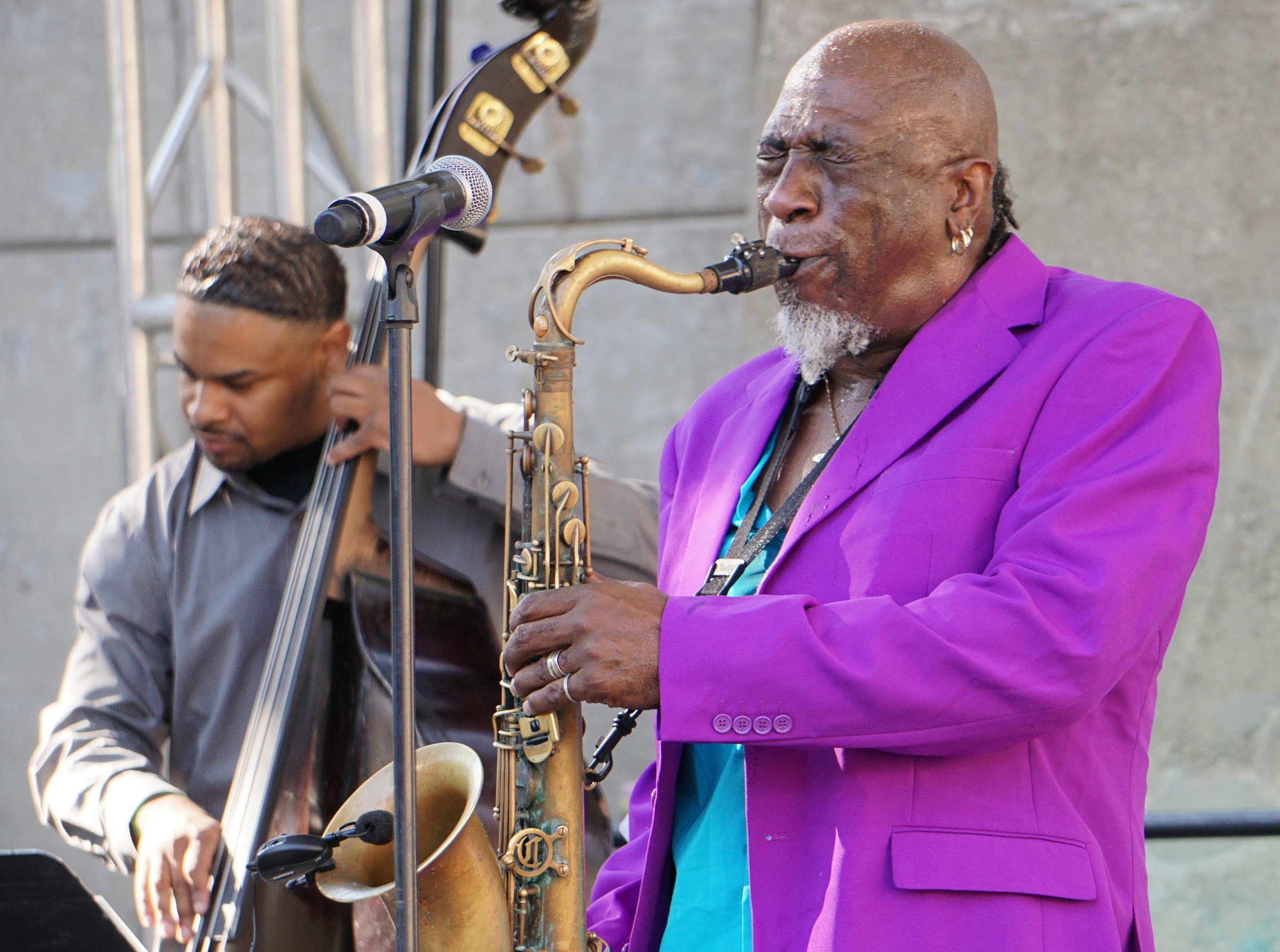 This tribute to jazz giants features the thundering Dave McMurray on sax, Ibrahim Jones on bass, Jeffrey Canady on drums, plus A. Spencer Barefield on guitar. The musicians will perform innovative and legendary works of jazz, widely considered to be America's true Classical Music genre.
Music Director and featured soloist with Motown artist KEM, McMurray also has toured with Bob James, pianist Geri Allen, composer Mark Isham, Algerian Räi artist Cheb Khalid, and most recently with French pop star Johnny Hallyday. He performed and recorded with the eclectic funk band Was (Not Was) and with Kid Rock; he's recorded with the Rolling Stones, B 52's, Herbie Hancock, BB King, Bonnie Raitt, Temptations, Patti Smith, Bootsy Collins, and many others. Tickets: $45; VIP seating in front rows with additional leg room: $55.
Saturday, March 25, 8 pm

WENDELL HARRISON
World Music Quintet featuring
PATHE JASSI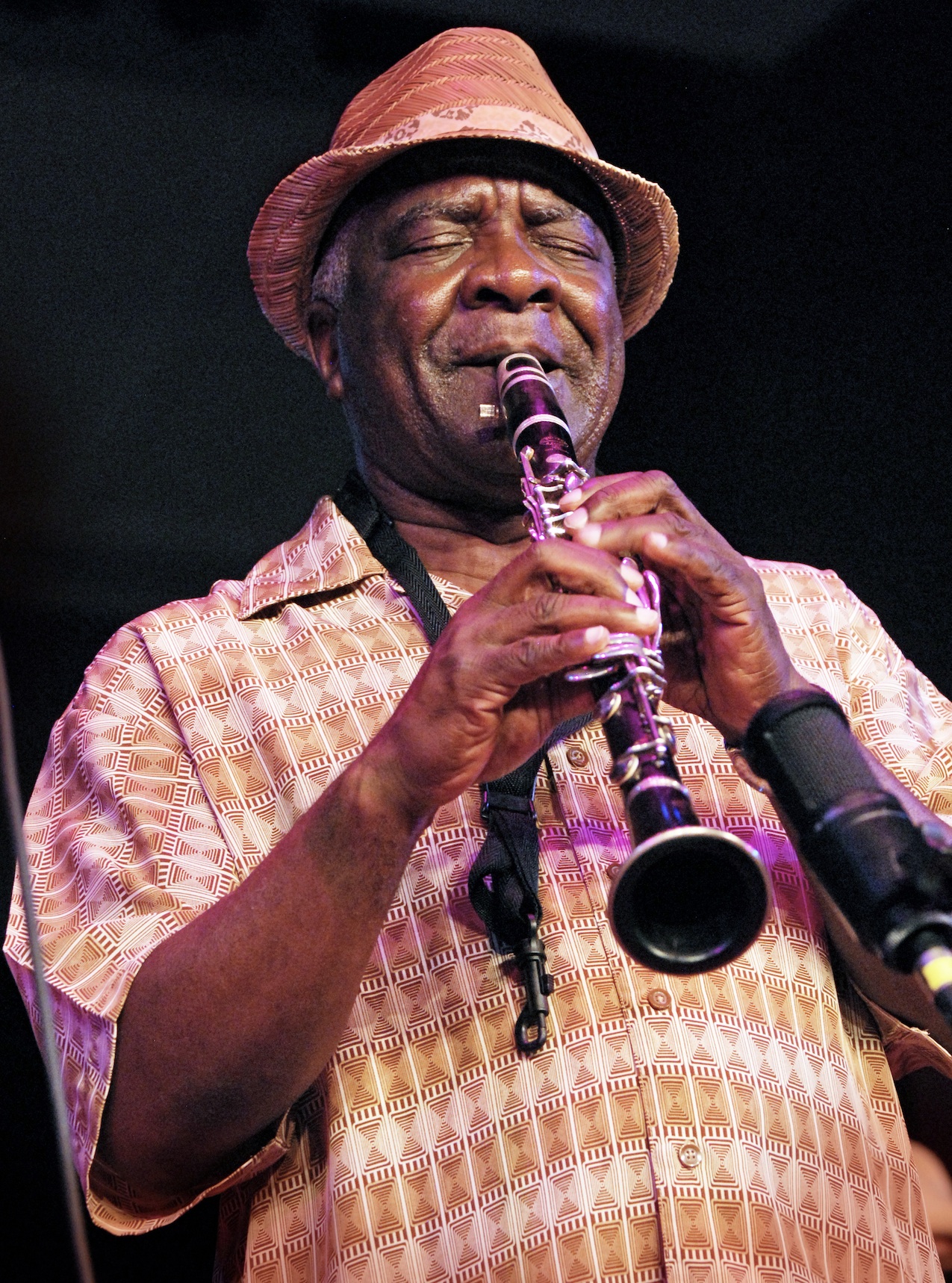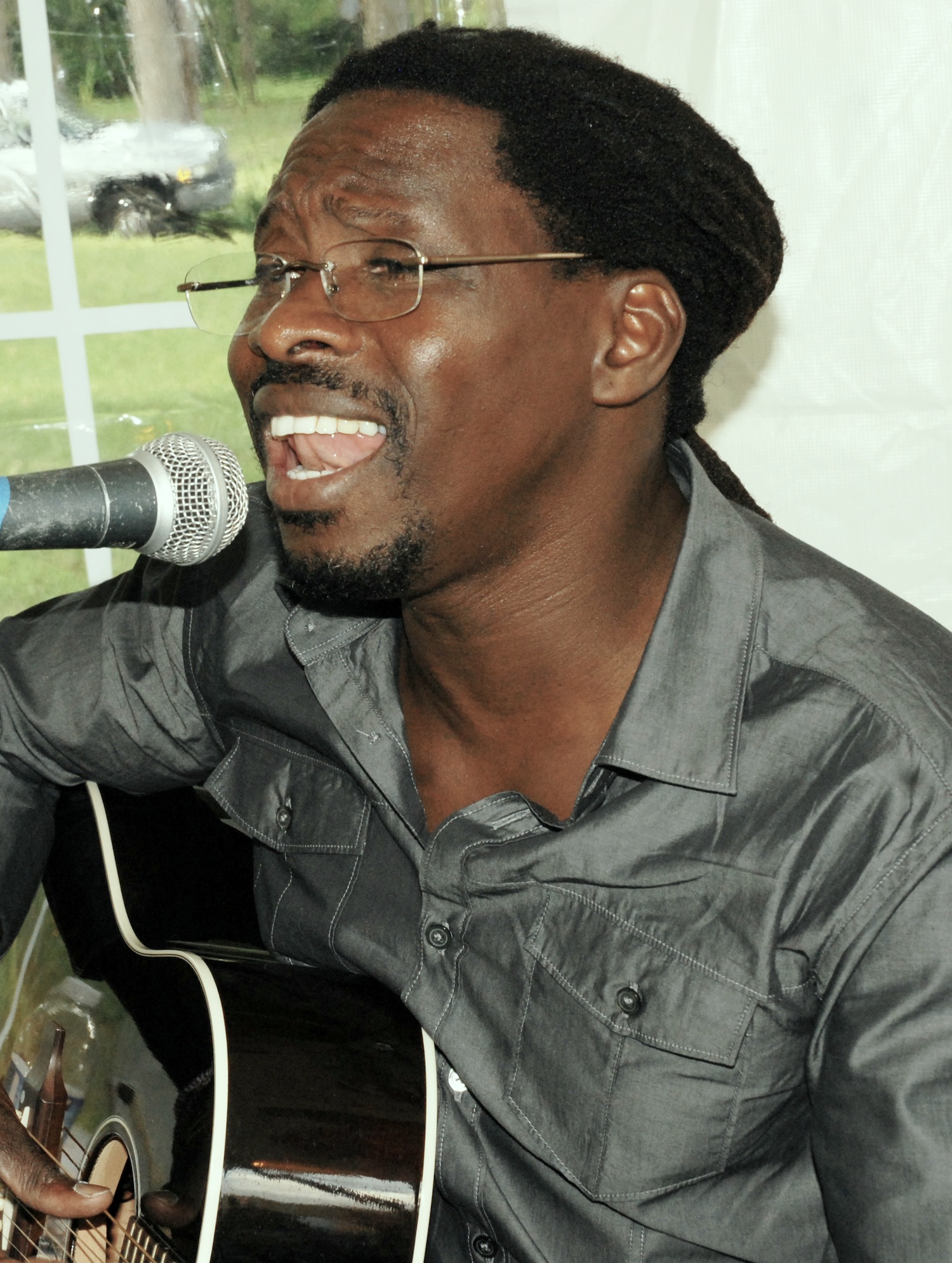 Jazz master saxophonist/clarinetist Wendell Harrison, African bassist/vocalist Pathe Jassi, pianist/2016 Kresge Arts Fellow Pamela Wise, guitarist Jacob Schwandt and drummer Louis Jones III will explore jazz and its African rhythms, as they perform original compositions, as well as music from Senegal, the Caribbean, and New Orleans. The concert will contrast the different approaches to expression of Black life, and also define and illuminate rhythms from the three music idioms—Blues, Reggae, and Samba—which tell stories of African linkage and various cultures of the African diaspora. Tickets: $45; VIP seating in front rows with additional leg room: $55.
Saturday, April 29, 8 pm

Classical Springtime
Pianist MARIA MEIRELLES &
Violinist JANNINA NORPOTH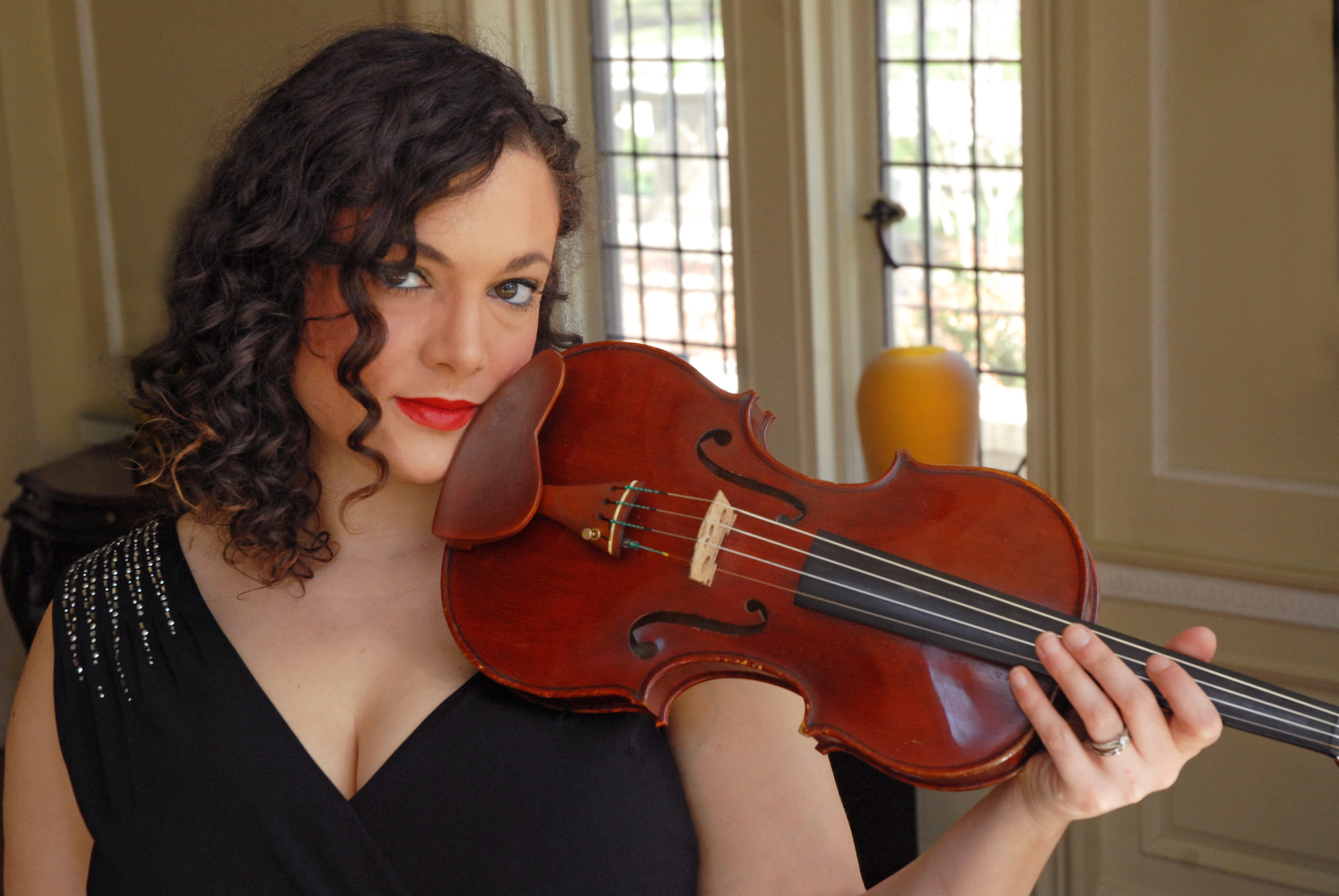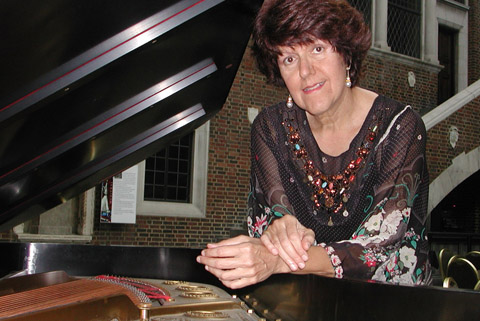 Celebrate springtime with Brazilian-born piano virtuoso Maria Meirelles and New York violinist Jannina Barefield Norpoth. 
Praised for her eloquent musical style, beautiful tone and brilliant technique, Meirelles has performed under the baton of many notable maestri, including Arthur Fiedler, Sixten Ehrling and Gyora ­Bernstein, and has received acclaim throughout the U.S. and Latin America, where she often performs. Meirelles is widely known for her mastery of Beethoven's 32 Piano Sonatas, which she performed from memory in a marathon of seven concerts at Carnegie Hall and has recorded at Detroit's Orchestra Hall.
Norpoth, who grew up in Palmer Woods, now performs with the innovative New York-based PUBLIQuartet (PQ), who debuted at Carnegie Hall and are the 2016-17 Quartet-in-Residence at The Metropolitan Museum of Art in New York City. Jannina has performed in the Detroit area with PQ at the Detroit Jazz Festival, Great Lakes Chamber Music Festival, and the Detroit Institute of Arts. 
The repertoire for this special classical evening will include Sonata(s) by Prokofiev, and other to-be-determined works. Expect a surprise guest to perform with Jannina in a tribute to Duke Ellington's 118th birthday. Tickets: $45; VIP seating in front rows with additional leg room: $55.
Saturday, May 20, 8 pm

Orquesta La Inspiracion
Garden Concert  (tour home prior to concert)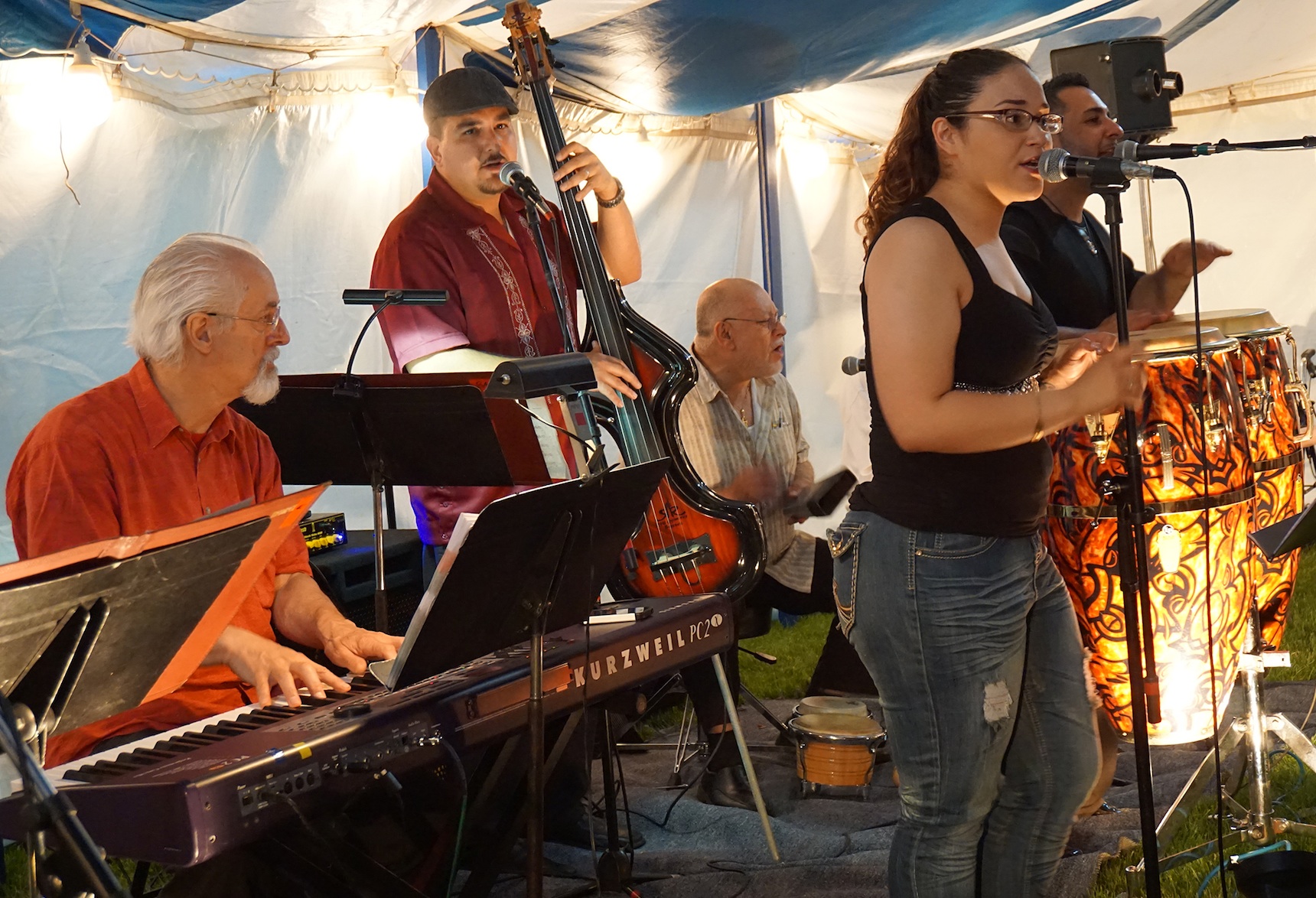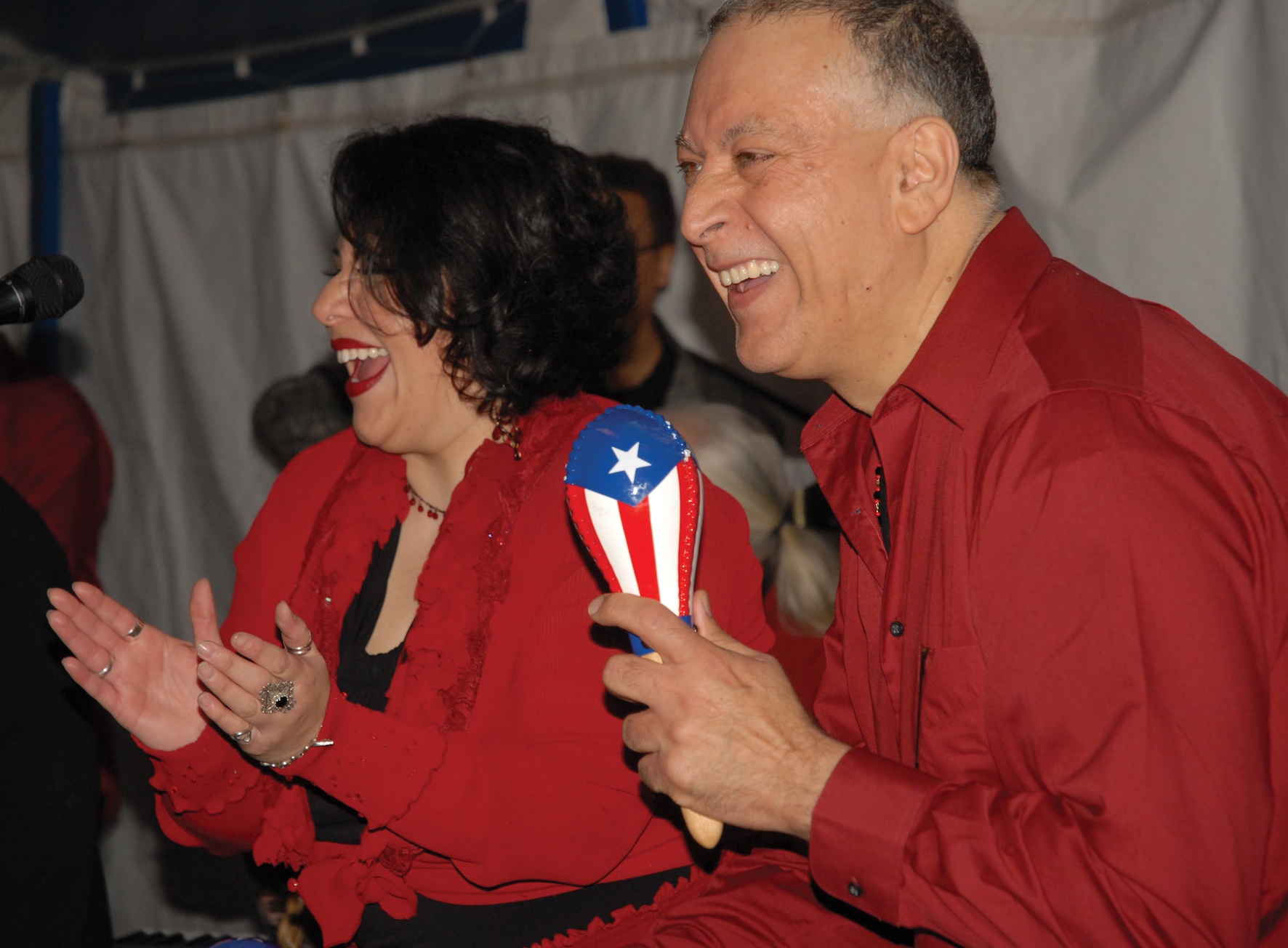 Our annual Latin Jazz World Music concert is always a favorite. Orquesta La Inspiracion, founded by Puerto Rican congera Ozzie Rivera and under the musical direction of pianist Bill Meyer, is a large ensemble of some of the Detroit area's most talented and knowledgeable Latin musicians. La Inspiracion features a hot horn section led by saxophonist Chris Kaercher, explosive percussions driven by top Latin musicians including Ozzie, rhythmic bassist Eddie Caraballo, and soulful vocals with the dynamic Armando Vega. The beats of salsa, merengue, cumbia and Afro-Caribbean jazz may entice you to dance and sway on a grassy dance floor beneath a star-studded sky. Festivities are held in a spacious tent in a Palmer Woods ­garden, with a tasty Latin-style meal served during intermission. Tickets: $50; VIP seating in front rows with additional leg room: $60.
Friday, June 16, 8 pm

JAMES CARTER Quartet
Garden Concert  (tour home prior to concert)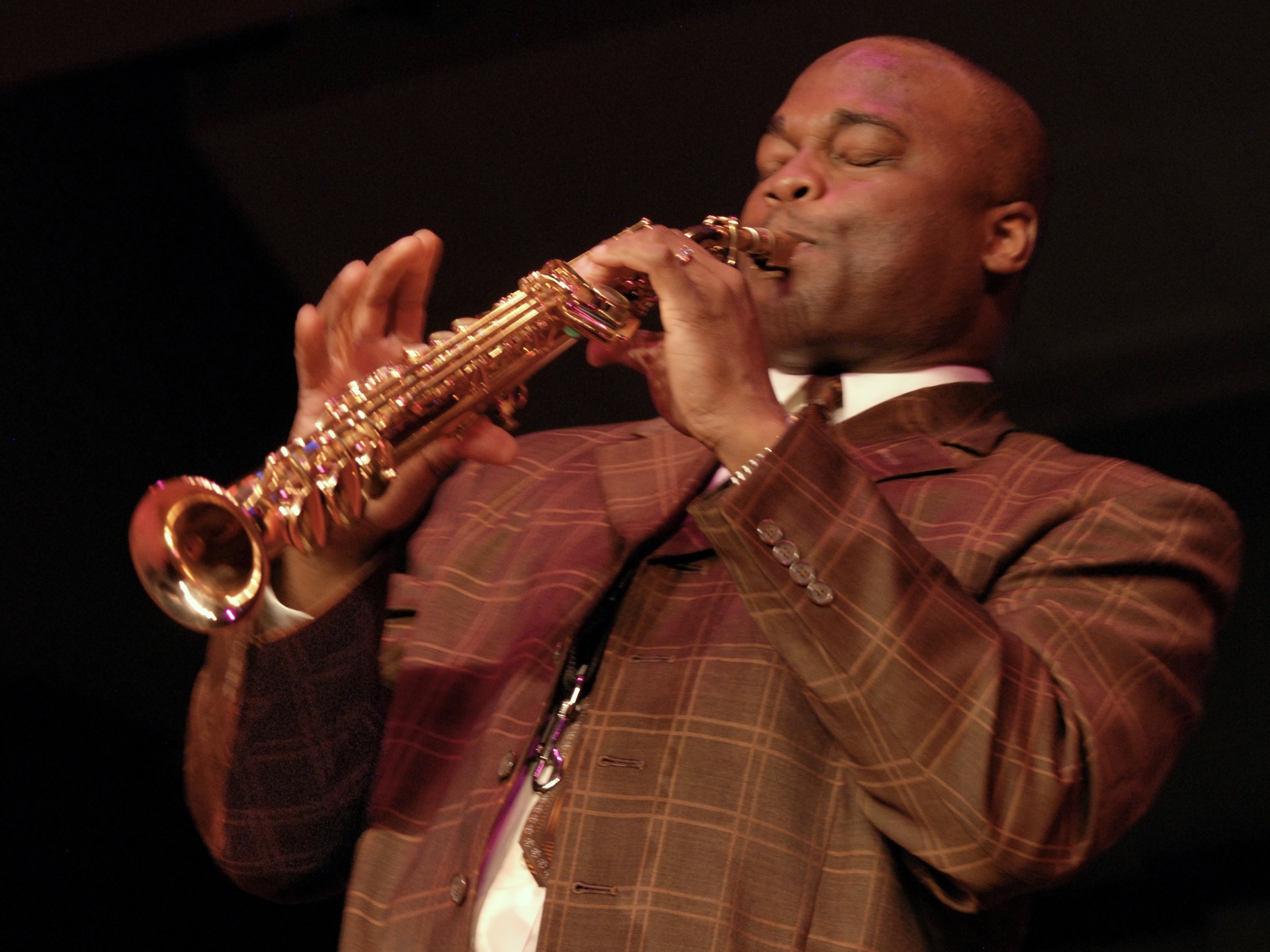 International saxophone sensation James Carter fills enormous festivals and concert halls around the world, so it is a rare treat to hear him in a more intimate setting. Extraordinarily virtuosic, Carter soloed with the 
Detroit Symphony Orchestra and Neeme Järvi in 2002 and 2003, performing a saxophone concerto written for him and commissioned by the DSO, which he since has performed with major orchestras worldwide. Joining him is composer/guitarist A. Spencer Barefield, who describes Carter as "the John Coltrane of our era." Carter, Hayden, and Barefield can be heard on the Blue Note Records release "Detroit Jazz City" with other legendary Detroit artists. In the 1980s-'90s, Barefield and Carter toured the world with jazz great Lester Bowie and others. Bassist Marion Hayden and drummer Djallo Djakate Keita will keep the sound solid and swinging. Tickets: $60; VIP seating in front rows with additional leg room: $70. 
Saturday, June 17, 8 pm

DAVID ALAN GRIER Quartet
Garden Concert (tour home prior to concert)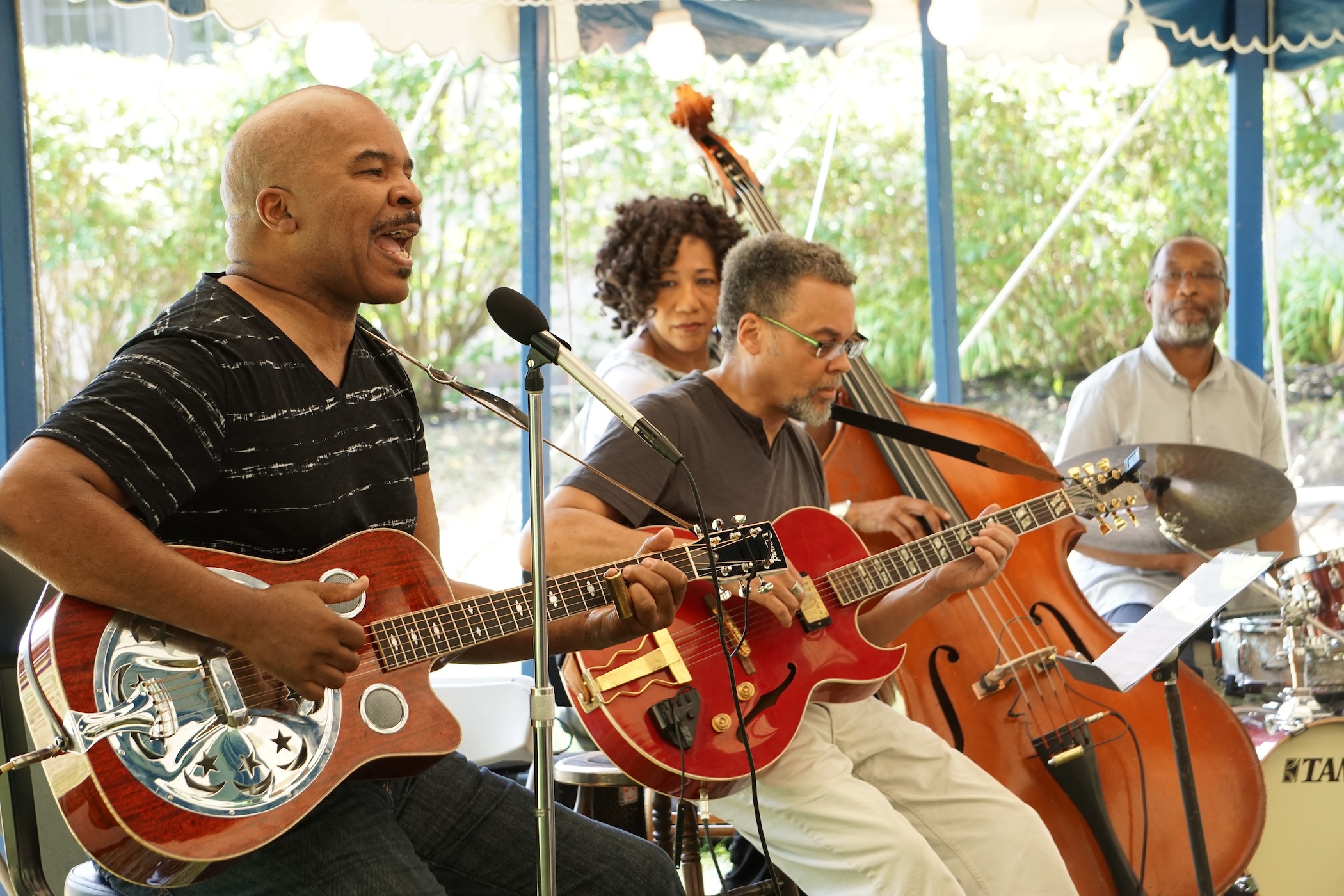 Multi-Tony and Grammy nominee, Broadway, film, comedy and TV star David Alan Grier returns to his native Detroit to perform with his childhood pal A. Spencer Barefield. Grier will preform jazz standards by Duke Ellington/Billy Strayhorn, Eddie Jefferson, Miles Davis, Horace Silver and more. His thundering voice evokes an authenticity few can attain. He is equally powerful in the American Songbook jazz tradition, and will certainly include works from George Gershwin's Porgy and Bess—he played Sportin' Life in the most recent Broadway production (his predecessors include Cab Calloway and Sammy Davis, Jr.), for which he received a Tony nomination and accolades from The New York Times: "stand-out role of the rakish, drug-dealing Sportin' Life."
Recently, Grier and Patti Austin co-hosted a multi-artist tribute to the centennial of legendary singer Ella Fitzgerald, "100: The Apollo Celebrates Ella!" Grier and Austin, along with Kevin Spacey, Cassandra Wilson and other stars from the worlds of jazz, R&B, theater and film, performed with the Count Basie Orchestra.
Grier's Detroit band includes virtuoso musicians: guitarist A. Spencer Barefield, pianist Buddy Budson, bassist Marion Hayden and drummer Djallo Djakate Keita. Tickets: $60; VIP seating in front rows with additional leg room: $70. 
---
*May and June concerts are held in a spacious tent set up in the gardens of a home; you may tour a portion of the home prior to concert. In the case of severe weather, Palmer Woods Music in Homes (MIH) will move the concert to the beautiful art deco Detroit Unity Temple or other appropriate nearby venue. MIH reserves the right to make program changes if necessary. Tickets are not refundable.
Thank you to our sponsors. 
 PAST CONCERTS
Friday, December 30, 8 pm

New Year's Eve an Eve Early Party!
CARLA COOK
A. Spencer Barefield, guitar 
Dave Young, bass • Sean Dobbins, drums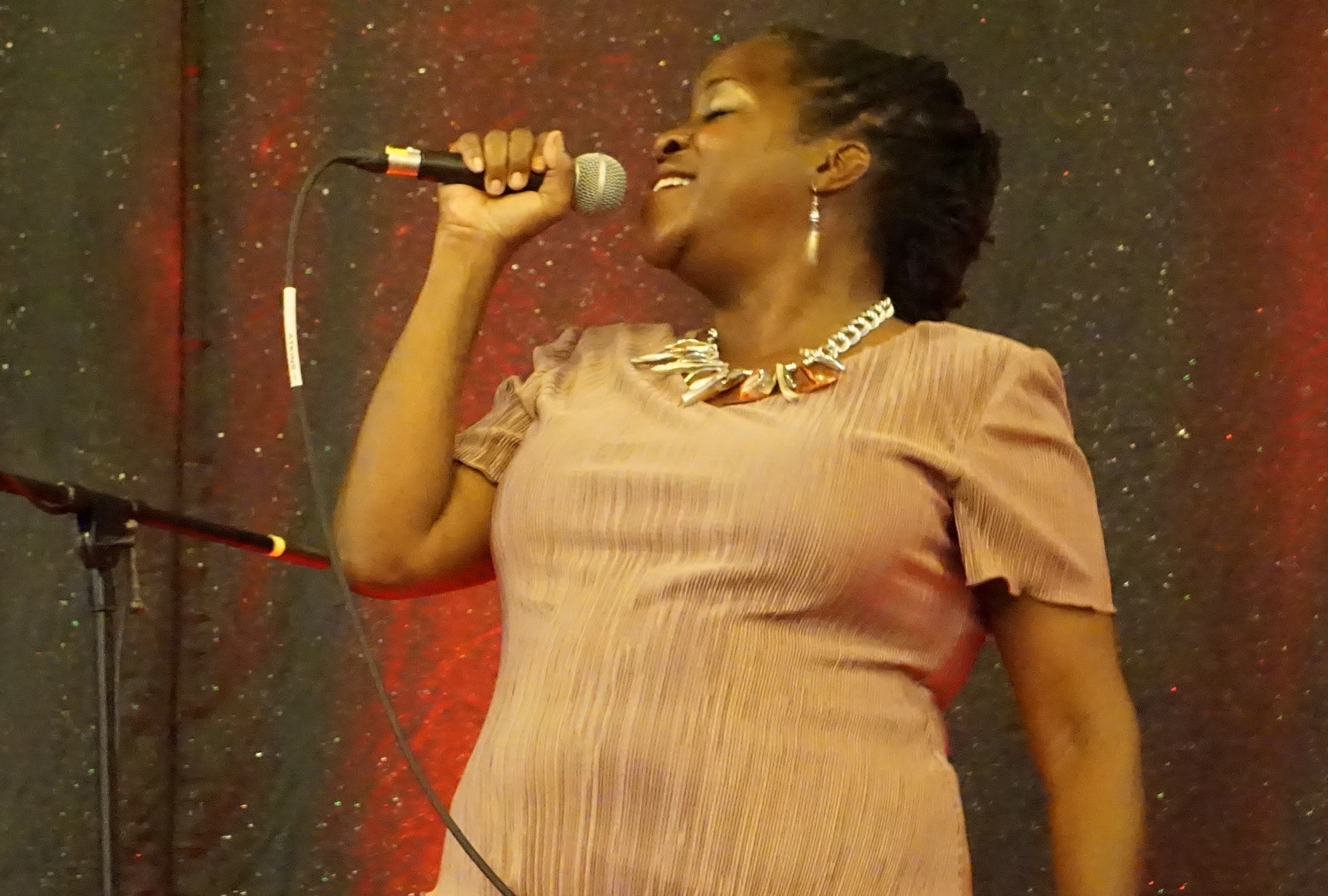 Grammy-nominated jazz vocalist Carla Cook is a "straight ahead jazz diva with a gospel soul, big band heart, classical cool and improvisational hot. And what a beautiful voice," raves JazzTimes. Internationally acclaimed, Cook is a native Detroiter and Cass Tech grad based in New York with her longtime collaborators, famed violinist Regina Carter and pianist Cyrus Chestnut. 
An all-star ensemble will accompany Cook: guitarist A. Spencer Barefield, bassist Dave Young (Canadian Juno awardee who performed with Oscar Peterson for decades), and percussionist Sean Dobbins. 
The festivities include a delicious light meal, gourmet pastries and desserts, and sparkling wine for a pre-New Year's Eve toast. Tickets: $60; VIP seating in front rows with additional leg room: $70.
Saturday, January 28, 8 pm

Mardi Gras Celebration

ALVIN WADDLES &
Fats Waller Review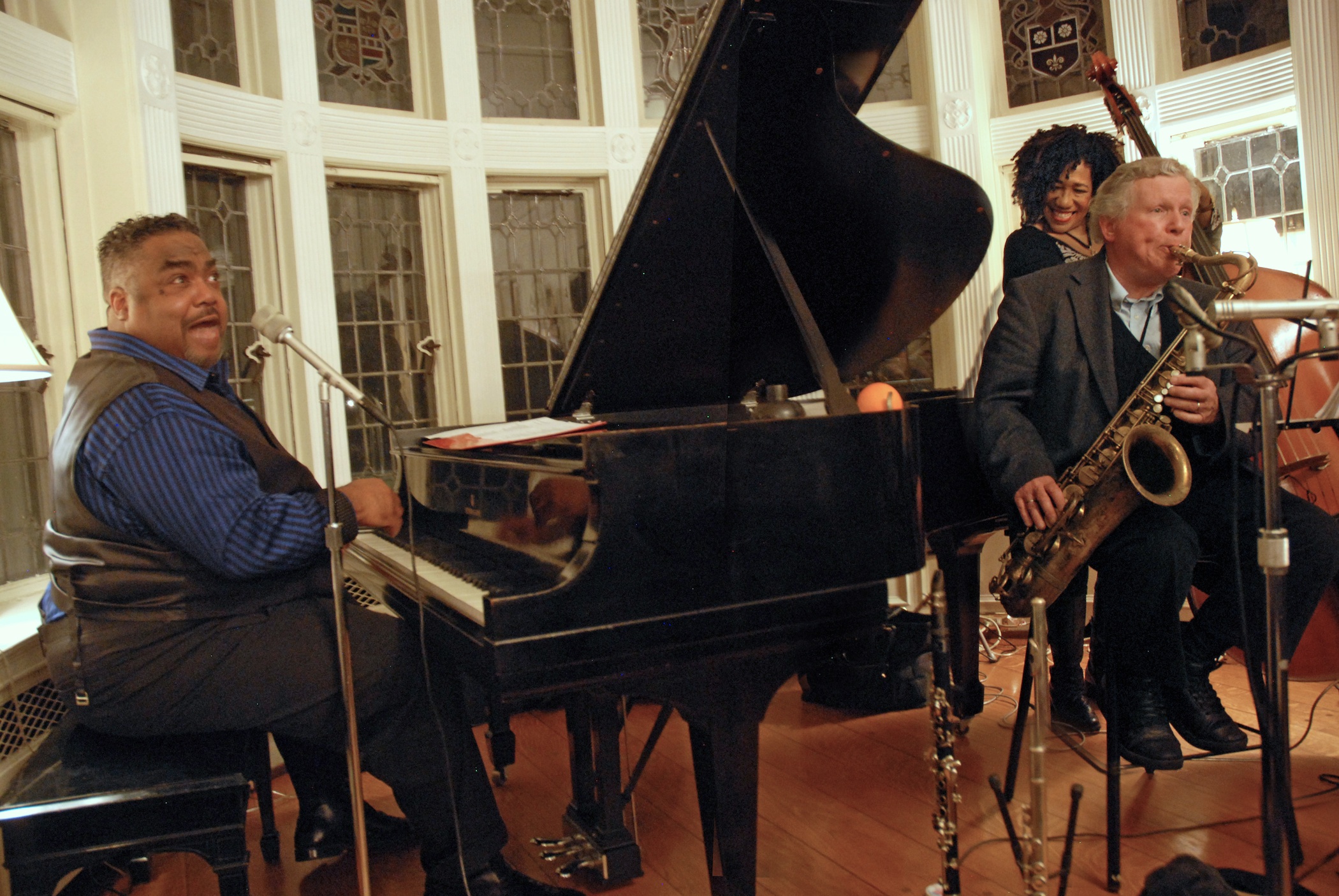 An evening of rich jazz history comes alive when pianist/vocalist Alvin Waddles plays the music of stride and ragtime legends Fats Waller, Jelly Roll Morton, and other greats. Bassist Marion Hayden, saxophonist Gene Parker and percussionist Djallo Djakate Keita round out this superb quartet. Includes a delicious creole-style meal. Mardi Gras attire encouraged! Tickets: $50; VIP seating in front rows with additional leg room: $60.
Save This Event
Where

Detroit's Historic Palmer Woods
Palmer Woods
Woodward Avenue & Seven Mile Road
Detroit, MI 48203


Organizer
Palmer Woods Association and Creative Arts Collective
The Palmer Woods Association is the neighborhood association for the Palmer Woods historic neighborhood in Detroit. It is a 501 (C)(4) nonprofit organization. It has been presenting historic holiday home tours in Palmer Woods since 1990, and started a Summer Garden Tour in 2014. PWA has partnered with the Creative Arts Collective since 2007 to present Palmer Woods Music in Homes. Funds raised from these events help to improve, beautify, and strengthen the neighborhood. A portion of the proceeds is donated to Detroit-area charities that provide important services to improve the quality of life in Detroit and help the lives of those in need. Creative Arts Collective (CAC) has been presenting jazz and creative music in Detroit and throughout the world since 1978. It is a nonprofit arts organizatino dedicated to the presentation, preservation and creation of jazz, creative music and artistic expression.
Palmer Woods Music in Homes 2017