| | |
| --- | --- |
| Palmer Woods Music in Homes 2016 | |
Event Details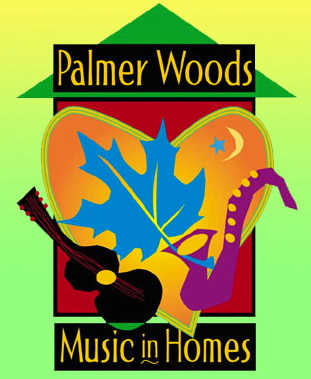 Palmer Woods Association & Creative Arts Collective 
with support from City Living Detroit
Barefield DesignWorks, Be Well Medical Center, 
Blossoms Birmingham, 
DetroitPerforms.org and WRCJ-FM present
9th Annual
Palmer Woods 
Music in Homes

World-class concerts in
majestic homes & gardens in
Historic Palmer Woods!
Enjoy delicious food and beverages, 
meet the artists during intermission 
Tickets are not refundable.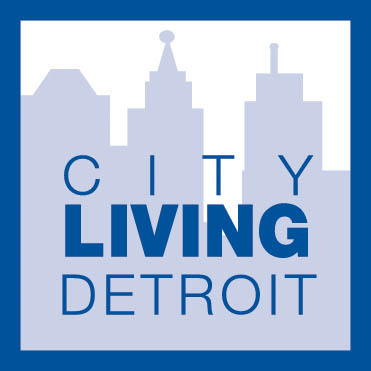 You will receive the address and directions to the concert site via email after you purchase your tickets, about a week prior to the concert. You will also receive an electronic ticket that you may print.
Your name will be at the door of the concert.
If you have any questions, email concertseries@palmerwoods.org
or call Barbara, 313-891-2514 or 313-574-6847

City Living Detroit is our major sponsor of MIH & the Music for Children concerts

GROUP DISCOUNT: If you are ordering 10 or more tickets to a single concert, click on the phrase 'Enter promotional code' (directly above the button that says 'Order Now' near the bottom of the ticket order section). Enter the word Group to receive $5 off each ticket. 
To purchase tickets via the mail, send a self-addressed stamped envelope with a check made out to Palmer Woods Association and a note with your name, address, phone number,
email, and how many tickets you are ordering and for which concert.
Mail to Palmer Woods Association, 19550 Argyle Crescent, Detroit, MI 48203
Fri. June 17, 8 pm Garden Concert
Planet D Nonet
South African Project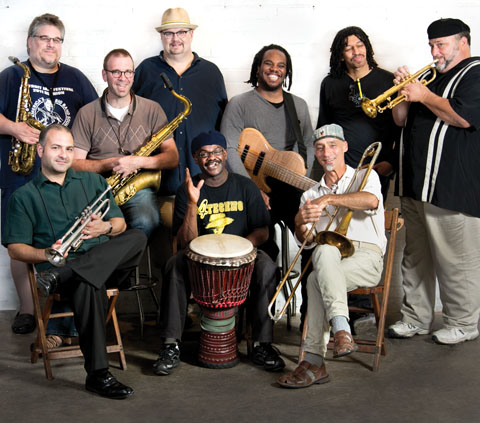 Planet D Nonet's (PD9) Township Jazz Project focuses on great South African jazz artists, including Abdullah Ibrahim, Hugh Masekela, the Brotherhood of Breath, Winston "Mankunku" Ngozi and others. Trumpeter James O'Donnell and drummer RJ Spangler lead this incredibly busy top-notch band known for playing swing, blues, space-age jazz and classic American songs.   Tickets: $45
SOLD OUT Sat. June 18, 8 pm Garden Concert

NEW: Father's Day
Concert Saturday,
June 19, 2 pm
David Alan Grier
Quartet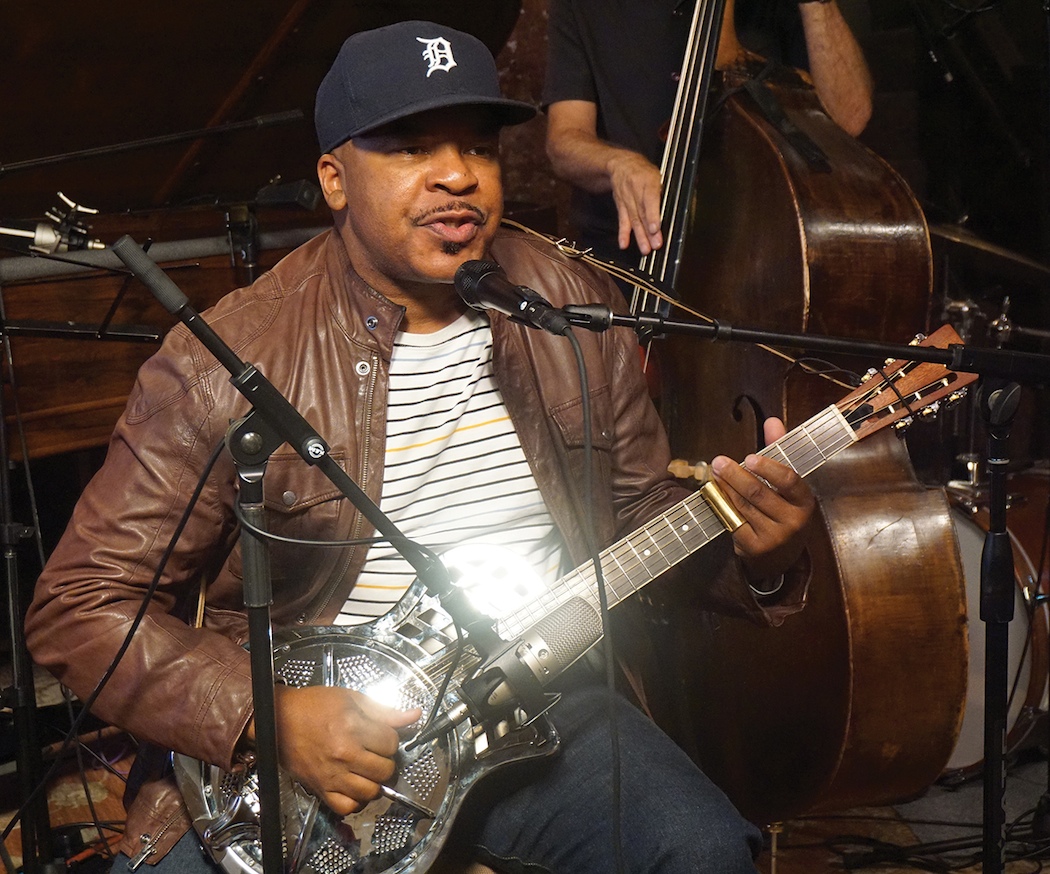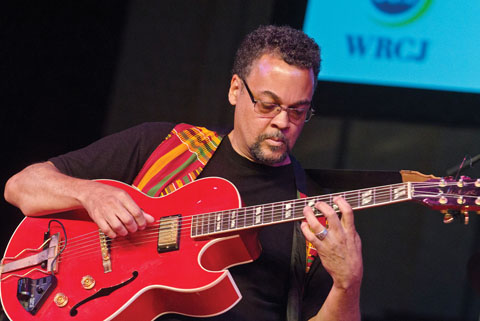 Did you hear him roar as the Cowardly Lion in NBC's The WIZ? Multi-Tony and Grammy nominee,  Broadway, film, comedy and TV star David Alan Grier returns to his native Detroit to perform with his childhood pal A. Spencer Barefield. Grier'smastery of Mississippi Delta Blues and steel guitar evoke an authenticity few can attain. He's equally powerful in the American Songbook tradition, and will certainly include pieces from his award-winning Broadway role of Sportin' Life in George Gershwin's Porgy and Bess. Bassist Marion Hayden and drummer Djallo Keita round out the quartet. Tickets: $50 
---
PAST CONCERTS
Sat. December 26, 8 pm
James Carter Quartet 

International saxophone sensation James Carter joins composer/guitarist A. Spencer Barefield, who describes Carter as "the John Coltrane of our era." We have very limited seating, so do not wait to order tickets.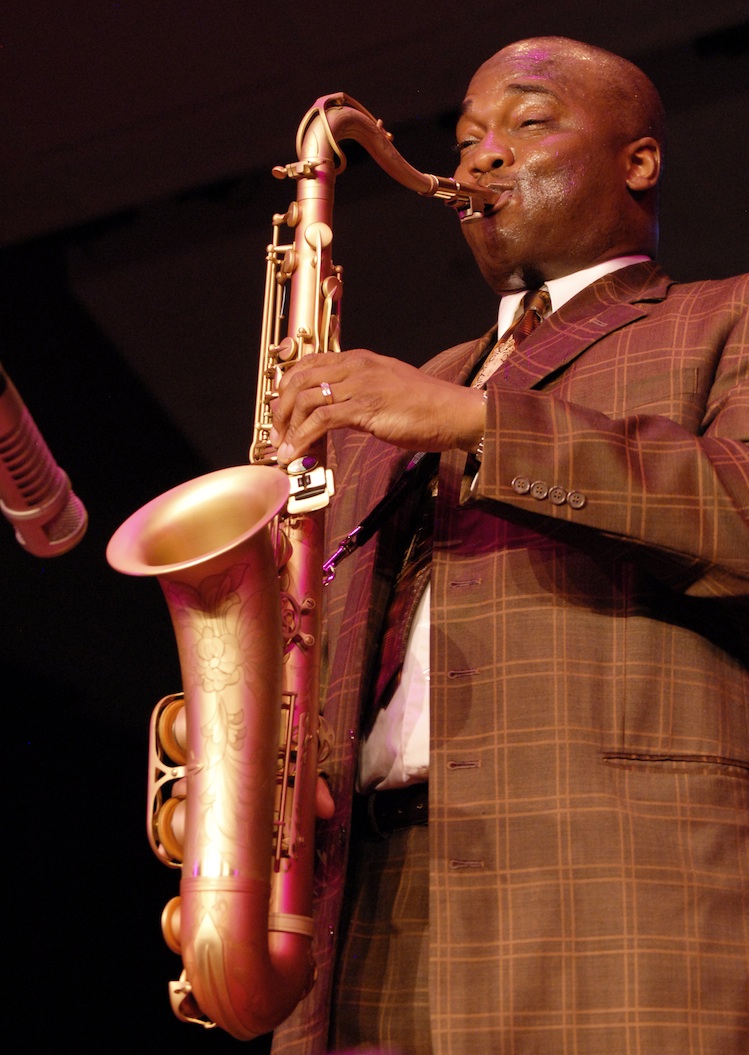 It is rare to hear Carter in intimate settings as he fills enormous theaters around the world. Extraordinarily virtuosic, Carter soloed with the Detroit Symphony Orchestra and Neeme Järve in 2002 and 2003, performing a saxophone concerto written for him and commissioned by the DSO.
Share a champagne toast, ­delicious food, and memorable music with Marion Hayden on bass and Djallo Keita on drums to ­celebrate the New Year. Tickets: $55
Sat. January 30, 8 pm
Taslimah Bey 
Ragtime Band Mardi Gras Celebration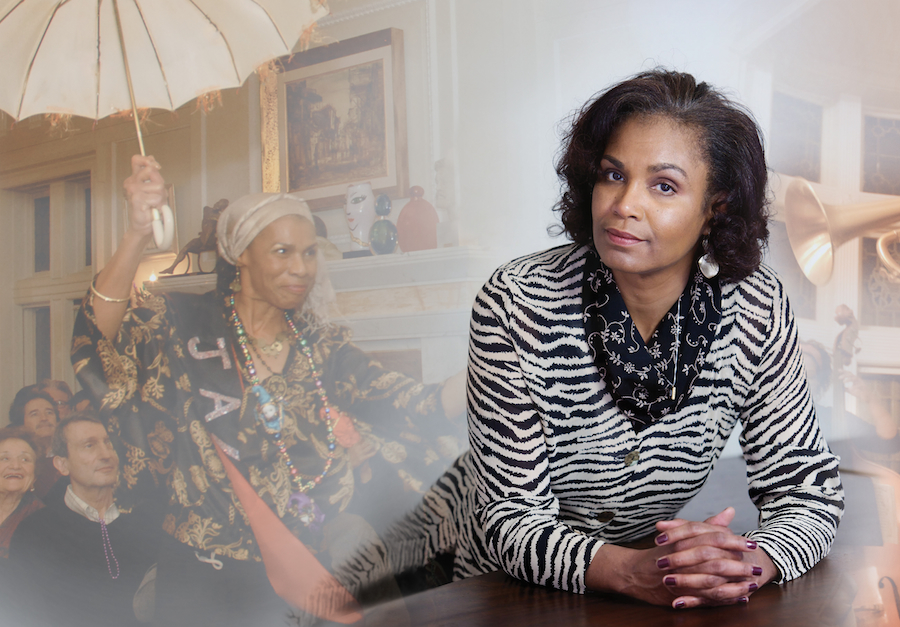 Jazz history comes alive when master Ragtime pianist Taslimah Bey plays the music of Jelly Roll Morton, Scott Joplin, and New Orleans. Her all-star quartet features big bandleader, saxophonist Ben Pruitt, bassist Marion Hayden, and percussionist Djallo Keita.
A creole-style feast during intermission—complete with jambalaya, red beans, rice, and corn bread—will get you in the spirit for a joyous concert in one of our most palatial homes! Dress up in your favorite Mardi Gras masks and attire if you desire. Tickets: $45
Sat. Feb. 20, 8 pm 
Black History Month Jazz Tribute 

Dobbins-Krahnke-Weed-Barefield Quartet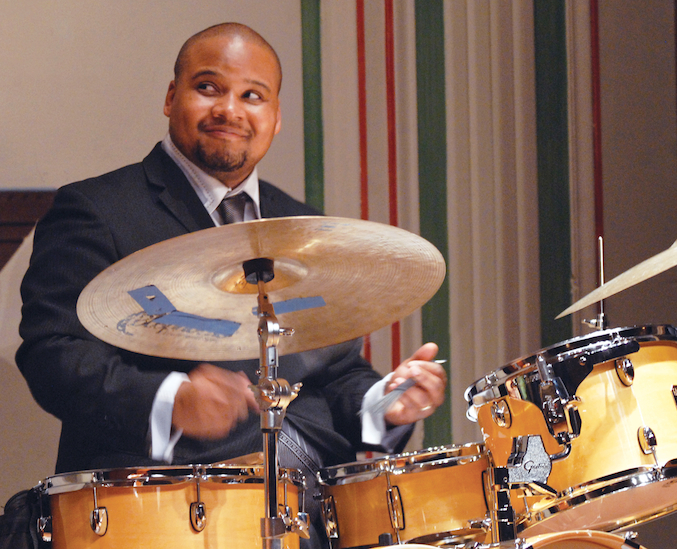 Twenty-first century jazz masters percussionist Sean Dobbins, bassist Kurt Krahnke, pianist Tad Weed and guitarist A. Spencer Barefield pay tribute to preeminent 20th century Black composers, such as Duke Ellington, Cedar Walton, John Coltrane, and Thelonious Monk.  Tickets: $40
Sat. March 19, 8 pm
Victor Ghannam 
World Music Quartet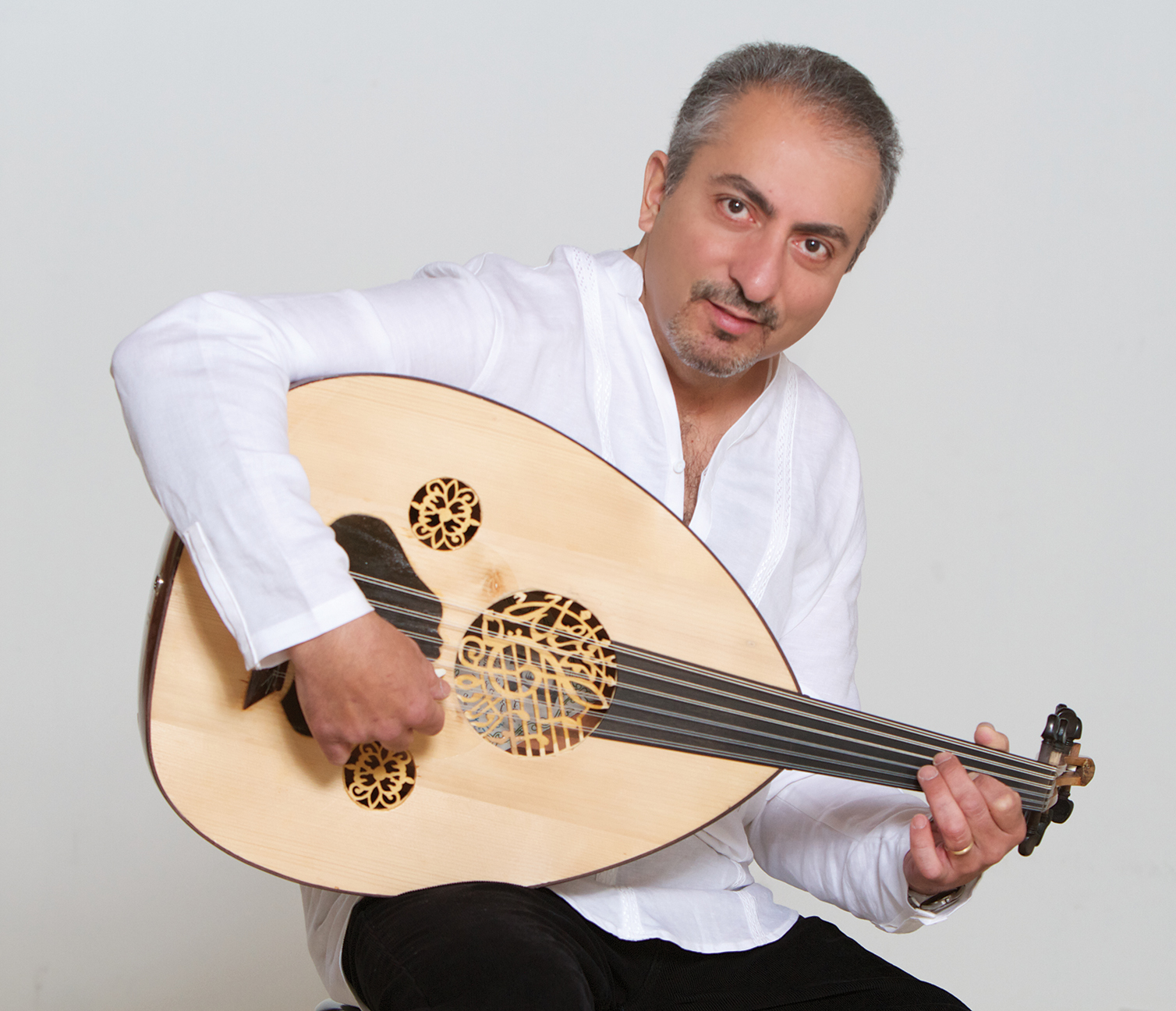 Crossing genres from Middle Eastern, to jazz, Flamenco, rock 'n roll, and exotic belly dancing music, Victor Ghannam's dazzling command on the oud and qanoun has earned him worldwide recognition. A founder of the National Arab Orchestra, he will perform with fellow members: Iraqi-born violinist Qusay Al-Ali, Ons Boukraa, one of Tunisia's premier percussionists, and Gursharan Yash Singh Sandhu, from India who plays percussion instruments of classical Indian music with ancient Hindu traditions. It will be an evening filled with hypnotic sounds and global magic. Tickets: $40 
Sat. April 9, 8 pm 
PUBLIQuartet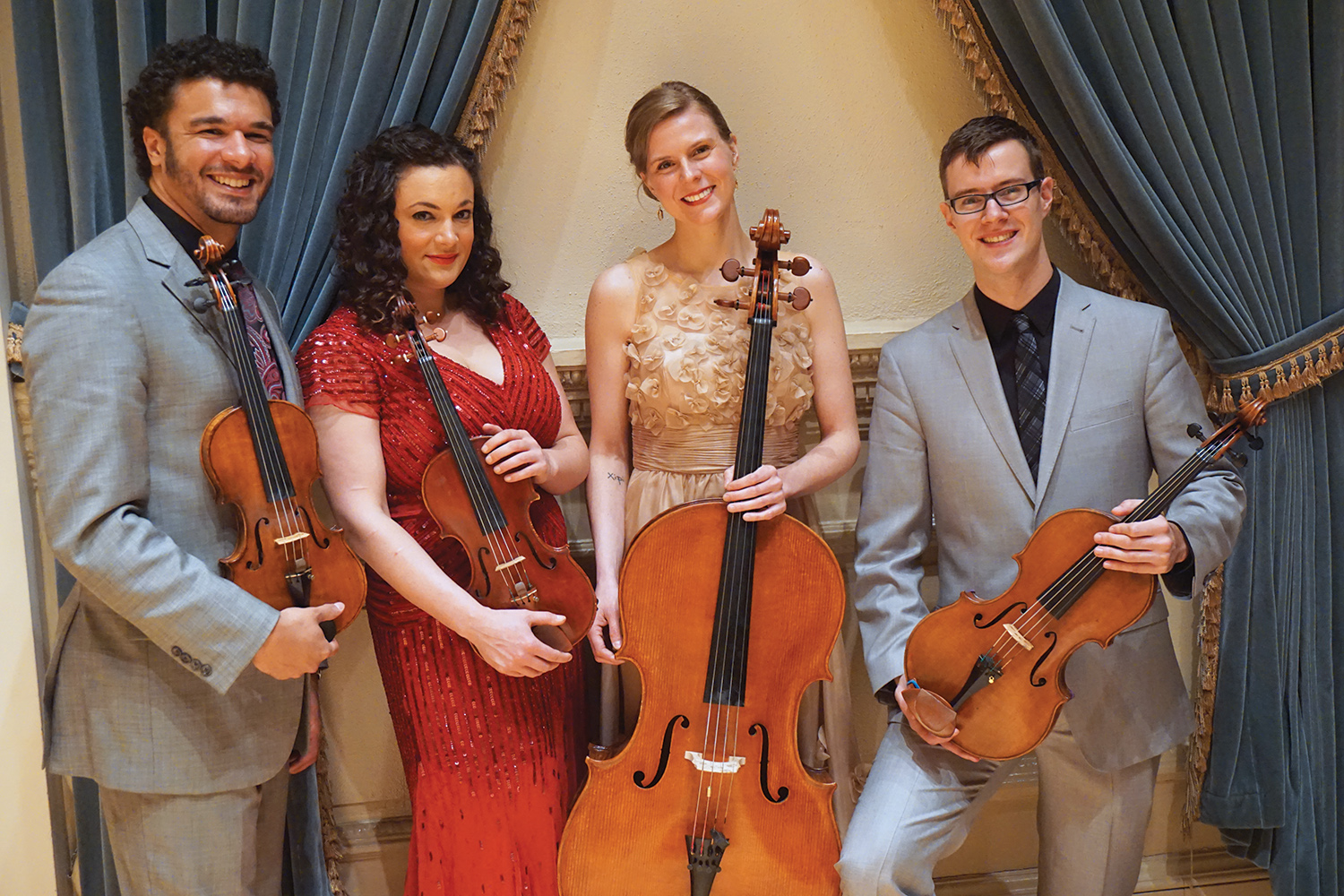 Violinist Jannina Barefield Norpoth returns to her hometown with the award-winning NY-based PUBLIQuartet (PQ). Known for technical mastery and joyful performances, PQ incorporates classical and contemporary works, original compositions and improvisations. From their sold-out debut at Carnagie Hall, to Lincoln Center, Music of Now festival at Symphony Space, Dizzy's Club, Newport Jazz Festival, Great Lakes Chamber Music Festival, and the Detroit Institute of Arts, PQ are, as Symphony Magazine states, "Leaders of the New School."  Tickets: $40
Saturday, May 21 • 8 pm
Orquesta La Inspiracion 
Garden Concert (Frank Lloyd Wright Garden & lawn)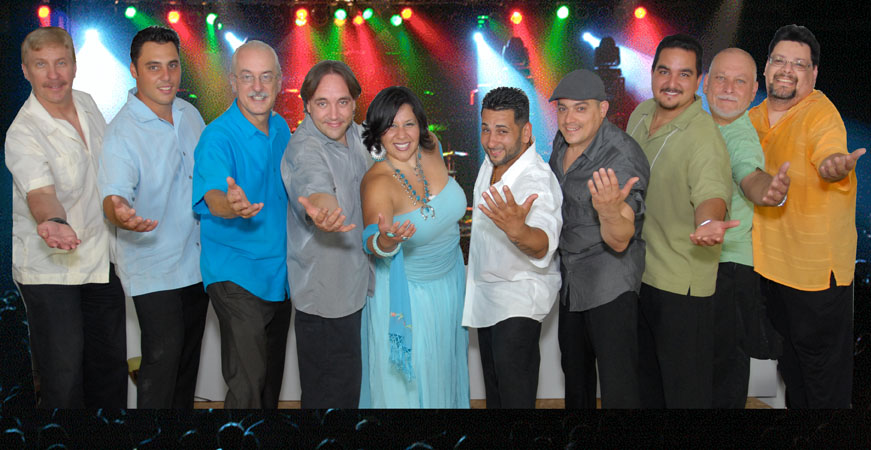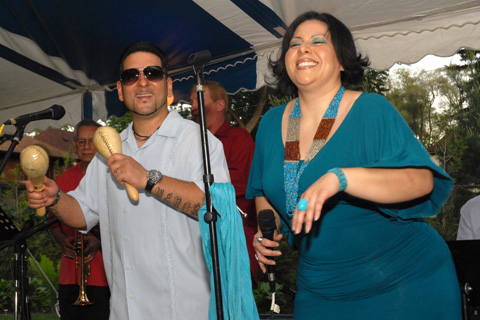 Our annual Latin Jazz World Music concert is always a favortie. Pianist Bill Meyer leads a large ensemble featuring a hot horn section, explosive percussions led by group founder Ozzie Rivera and soulful vocals with Armando Vega and Dulce Checkler. The rhythms of salsa, merengue, cumbia and Afro-Caribbean jazz make this one of our concerts for dancing in aisles and swaying in seats.
A gourmet Latin-style feast served during intermission is prepared by our own Eva Garza Dewaelsche. This festive event is held in a tent set in the beautiful backyard gardens of a resplendent Palmer Woods home.  Tickets: $45
Where

Detroit's Historic Palmer Wood
North of Seven Mile Road & west of Woodward Avenue
Detroit, MI 48203


Organizer
The Palmer Woods Association (PWA) is the neighborhood association for the Palmer Woods historic neighborhood in Detroit. Creative Arts Collective (CAC) is an arts organization founded by jazz legend Roscoe Mitchell, A. Spencer Barefield and other musicians in the mid-1970s. In 2007, CAC's Executive/Artistic Director A. Spencer Barefield and his wife artist/photographer Barbara Barefield (both longtime Palmer Woods residents) conceived the Music in Homes concert series and forged a partnership between CAC and PWA to present Palmer Woods Music in Homes concerts, as well as a free concert series for children. PWA has been presenting historic holiday home tours in Palmer Woods since 1990, started a Summer Garden Tour in 2014 and is a 501 (C)(4) nonprofit organization. Funds raised from these events help to improve, beautify, and strengthen the neighborhood. A portion of the proceeds is donated to Detroit-area charities that provide important services to improve the quality of life in Detroit and help the lives of those in need. Creative Arts Collective (CAC) has been presenting jazz and creative music in Detroit and throughout the world since 1978. It is a nonprofit arts organization dedicated to the presentation, preservation and creation of jazz, creative music and artistic expression.