| | |
| --- | --- |
| Palmer Woods Blues & Jazz Fest Garden Tour & Party | |
Event Details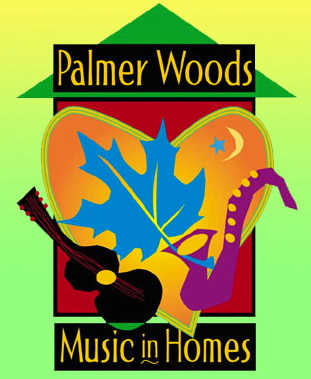 Palmer Woods Association and Creative Arts Collective
with support from Be Well Medical Center,
Blossoms Birmingham, Barefield DesignWorks,
City Living Detroit, DMC Sinai-Grace Hospital, 
Shelborne Development,
DetroitPerforms.org and WRCJ-FM present
8th Annual
Palmer Woods 
Music in Homes

World-class concerts in majestic homes in
Historic Palmer Woods!
Enjoy delicious food and beverages and
meet the artists during intermission 
Tickets are not refundable.
You will receive the address and directions to the concert site via email after you purchase your tickets, about a week prior to the concert. You will also receive an electronic ticket that you may print. Your name will be at the door of the concert.
If you have any questions, email concertseries@palmerwoods.org
or call Barbara, 313-891-2514 or 313-574-6847
GROUP DISCOUNT: If you are ordering 10 or more tickets to a single concert, click on the phrase 'Enter promotional code' (directly above the button that says 'Order Now' near the bottom of the ticket order section). Enter the word Group to receive $5 off each ticket. 
To purchase tickets via the mail, send a self-addressed stamped envelope with a check made out to Palmer Woods Association and a note with your name, address, phone number, email, and
how many tickets you are ordering and for which concert.
Mail to Palmer Woods Association, 19550 Argyle Crescent, Detroit, MI 48203
Palmer Woods Blues & Jazz Fest
Friday, June 26, 2015 • 8 pm
Luther "Badman Keith
Blues Band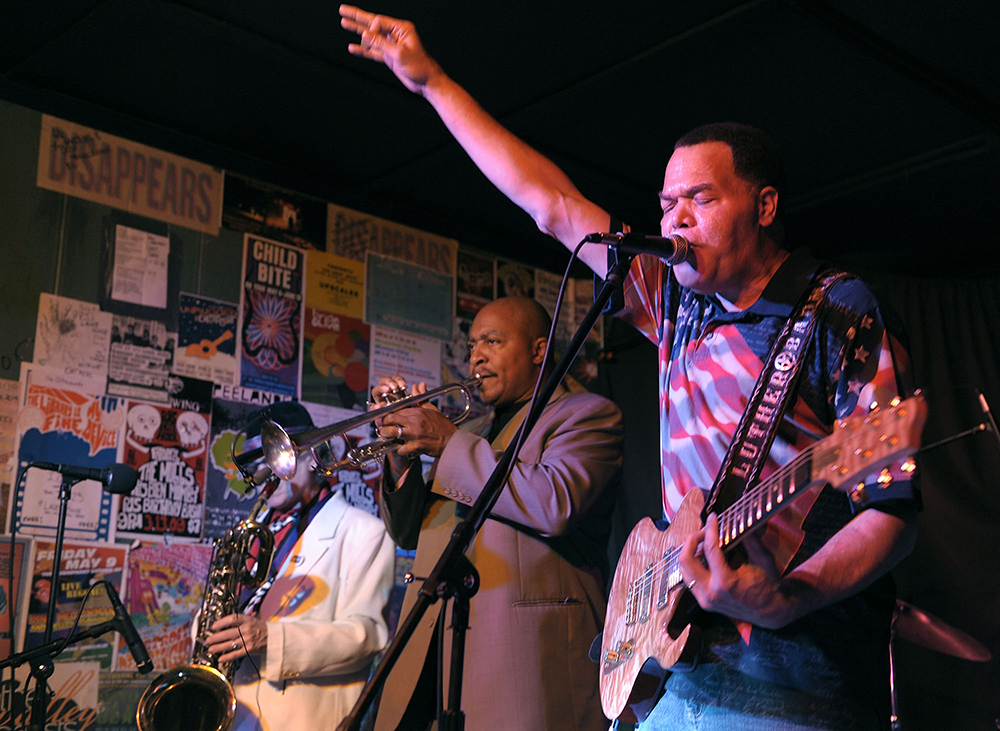 Palmer Woods resident Luther "Badman" Keith and his Blues Band will rock the tent, taking listeners on a sonic journey across America. Mixing Latin and Afro gr"ooves and bending the blues in his personal, funky way, vocalist/ Keith will be joined with Mickey Atkins on keyboards, Rick Gould on drums, Billy Furman on saxophone, flute and harmonica; Mark Croft on trumpet and Paul Big Daddy Baker on bass.
Concert Sponsor:
DMC-Sinai-Grace Hospital
Saturday, June 27, 2015 • 8 pm 
Ralphe Armstrong
Quintet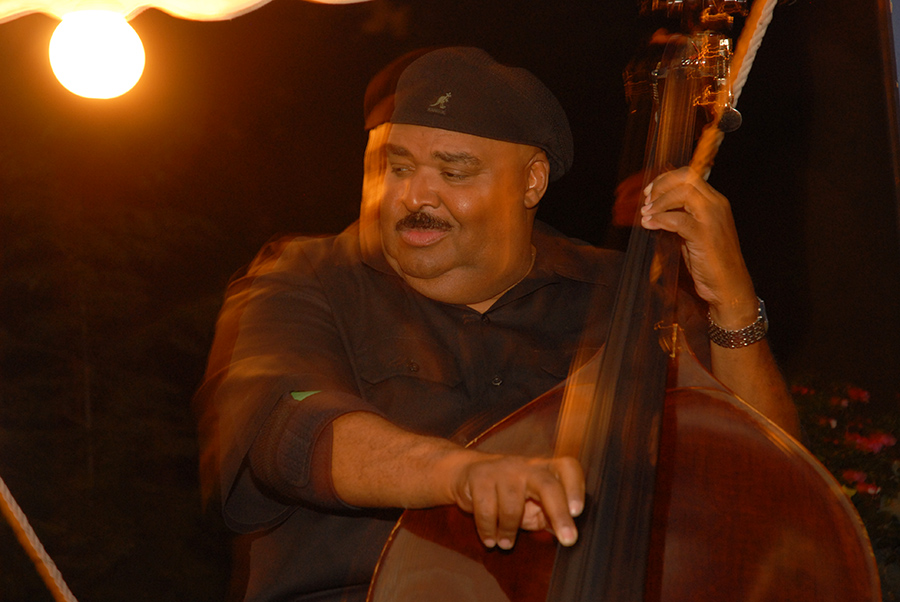 Two Grammy nominees will join the stage with Palmer Woods jazz guitarist A. Spencer Barefield. Bass virtuoso Ralphe Armstrong—who joined the John McLaughlin Mahavishnu Orchestra at age 16 and has gone on to work with a huge roster of musical greats—will perform with fellow Grammy nominee, pianist Gary Schunk, another A-List jazzman. Gayelynn McKinney on drums and saxophonist Chris Collins, artistic director of the Detroit Jazz Festival, will round out this stellar ensemble for an evening of original and classical jazz to close out the concert series.
All concerts include delicious food and beverages during intermission. Concerts in May and June are held in spacious tents set in the gardens of homes. You may tour a ­portion of the home prior to the concert. Tickets are not refundable. Palmer Woods Music in Homes reserves the right to make program changes if necessary.
Past concerts
Pre-New Year's Eve Holiday Celebration is SOLD OUT
Armond Jackson Quintet 
Featuring A. Spencer Barefield 
Saturday, December 27, 2014 • 8 pm
Join us for the kickoff of our 8th year of Palmer Woods Music in Homes with a holiday celebration featuring famed jazz and gospel vocalist Armond Jackson. He will perform with 2014 Kresge Arts Fellow Gayelynn McKinney on drums, bassist Marion Hayden, pianist Cliff Monear and guitarist A. Spencer Barefield.
This evening of incredible vocal and instrumental jazz gathers some of the Detroit-area's finest talent. Jackson has performed or worked with composer Rudy Hawkins, Tony Award-winning choreographer George Faison, Alvin Ailey's Dance Theater of Harlem, The Five Blind Boys, Tremaine Hawkins, Stephanie Mills, Aretha Franklin, Ray Charles and many others.
From traditional to contemporary selections, Jackson can be heard Sunday mornings from 6-7 am on WRCJ-FM 90.9. His show (and our concert on Dec. 27!) offers music which ministers to the whole person: mind, body and spirit. 
Join us for a champagne toast, ­delicious food and a memorable concert to celebrate the New Year in a majestic room designed for chamber music­. Soaring carved wooden walls and ­a bay window stage with sparkling leaded, stained glass surround this enchanting space.
Saturday, January 31, 2015 • 8 pm
Alvin Waddles & His Fats Waller Review 
Mardi Gras Celebration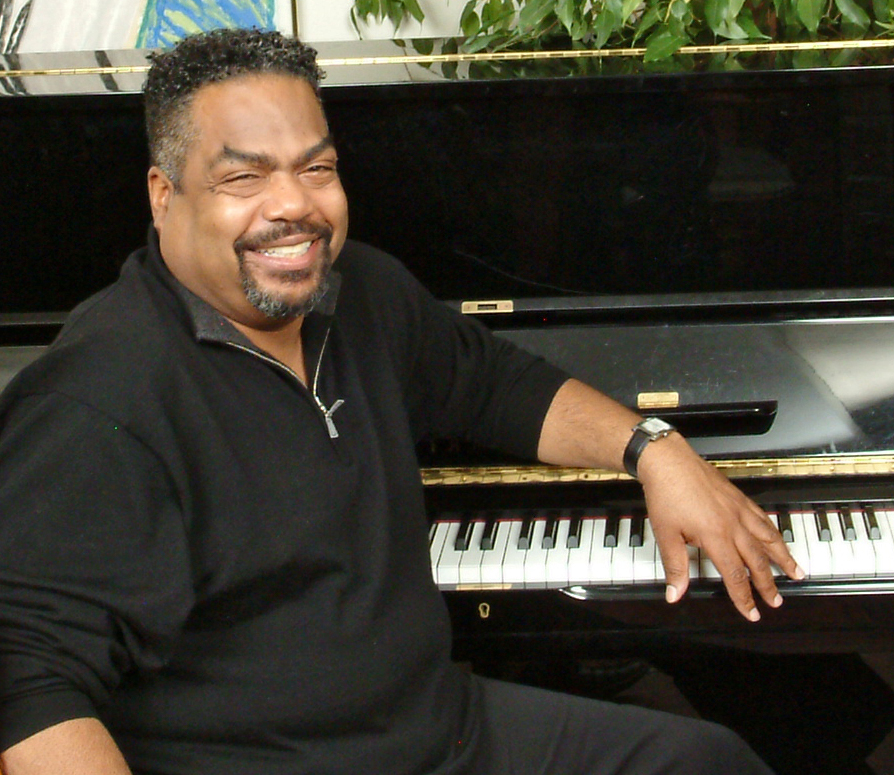 For our Mardi Gras Celebration, the great pianist/vocalist Alvin Waddles plays the music of stride piano jazz legends Fats Waller, Jelly Roll Morton, and others. Bassist Marion Hayden, saxophonist Gene Parker, and percussionist Djallo Djakate Keita will join him. 
Experience an evening of rich jazz history with a creole-style feast during intermission—jambalaya, red beans, rice, corn bread and the Mardi Gras masks and decor will get you in the spirit for a joyous celebration!
The versatile Waddles won rave reviews for his central roles in "Ain't Misbehavin" and "Too Hot to Handel." His unique style has taken him Barbados, Beijing, Paris, Barcelona, Ghana, West Africa and other international stages. He has also traveled extensively as musical director/pianist for Cook, Dixon and Young (formerly of the Three Mo' Tenors), and has worked with some of the world's finest musicians, including Robert Shaw, Margaret Hillis, Brazeal Dennard, Aretha Franklin, Anita Baker, Placido Domingo, George Shirley, Marcus Belgrave, Jack Jones, Haley Westenra, Stephanie Mills and Tramaine Hawkins.
Saturday, February 28, 2015 • 8 pm
Black History Month Jazz Tribute 
Charles Boles Quintet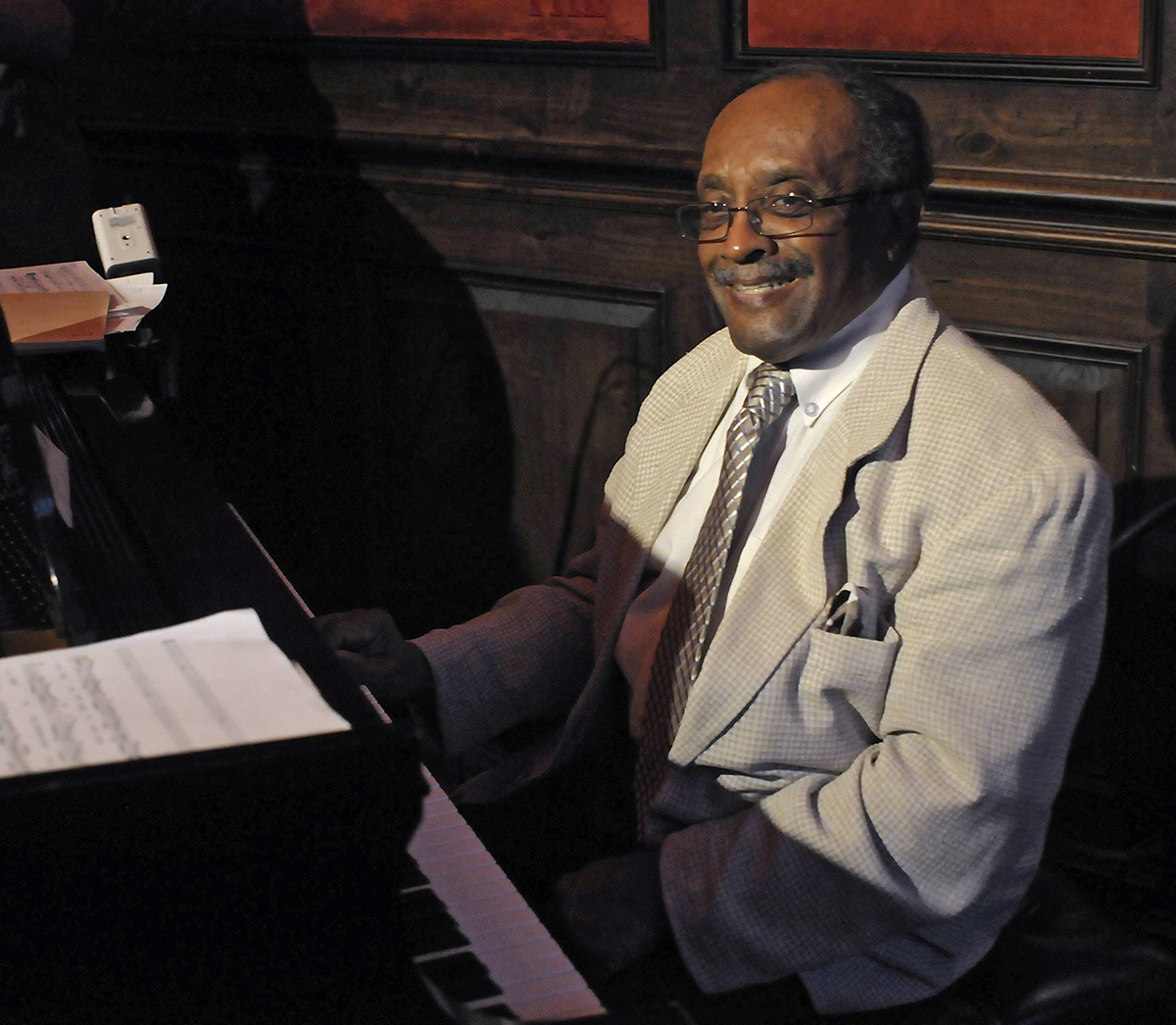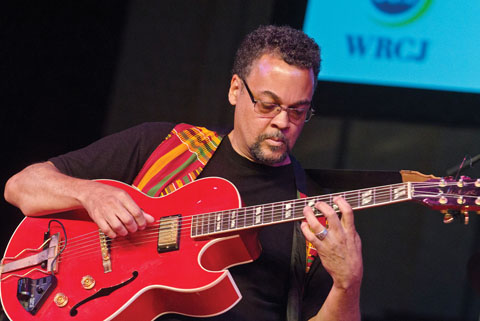 Our annual Black History concert stars outstanding pianist/composer Charles Boles with guitarist A. Spencer Barefield, Robert Hurst on bass, and drummer Renell Gonsalves (son of jazz tenor saxophonist Paul Gonsalves of the Duke Ellington band). When Boles was 5, his mom's cousin, Fats Waller, told her to get her son on the piano. Now in his 80s, Boles was mentored by the best—Barry Harris—and went on to play with music legends such as Etta James, Aretha Franklin, Donald Byrd, Dinah Washington, BB King and many others. Wow, we are in for a treat.
Saturday, March 28, 2015 • 8 pm
Jannina Barefield Norpoth & Maria Meirelles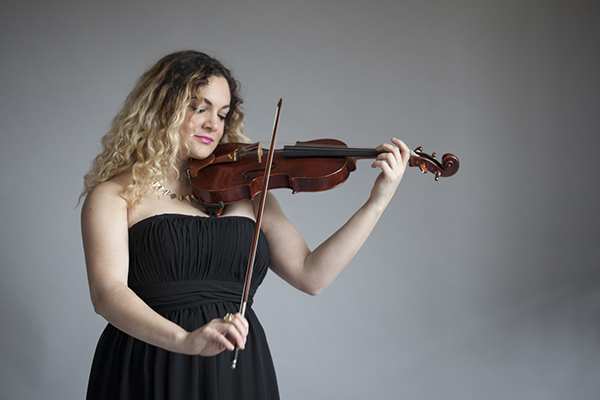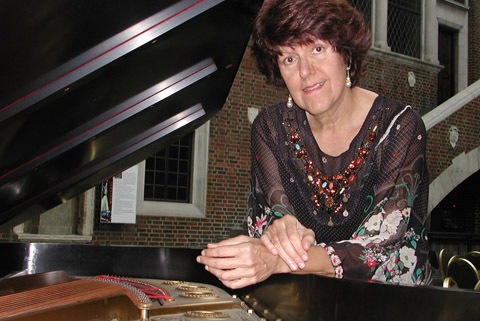 A Palmer Woods homecoming concert with violinist Jannina Barefield Norpoth, who will return to her childhood home to perform with Brazilian-born piano virtuoso Maria Meirelles. A soloist with the Detroit Symphony Orchestra twice while in her teens, Jannina now performs with the New York-based PUBLIQuartet, who performed in the 2014 Great Lakes Chamber Music Festival and will debut at Carnegie Hall in April 2015. A versatile musician, she has performed with Jay-Z, Beyonce, Pherell, Regina Carter, Daniel Bernard Roumain (DBR), Amy Grant, My Brightest Diamond and many others in the pop, jazz and indie rock world. 
Meirelles has appeared in concert under the baton of many notable maestri, including Arthur Fiedler, Sixten Ehrling and Gyora ­Bernstein. Her distinguished career has won her national honors and critical acclaim throughout the U.S. and Latin America, where she often performs. She widely known for her mastery of Beethoven's 32 Piano Sonatas and the music of Franz Liszt.
Saturday, April 25, 2015 • 8 pm
Michelé Ramo World Jazz Ensemble
with Heidi Hepler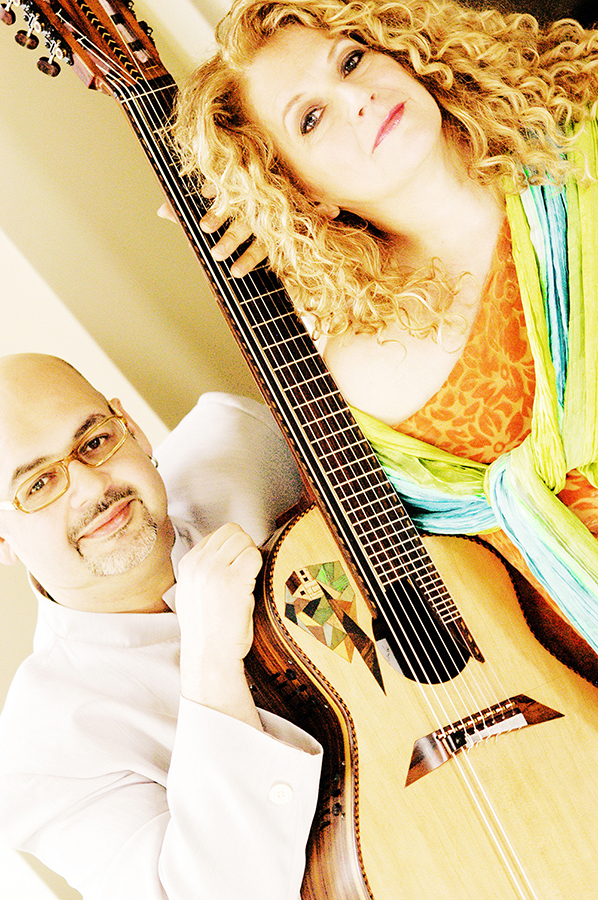 Italian guitarist/violinist Michelé Ramo, winner of the 2013 Detroit Music Awards for "Outstanding World Artist/Group," will lead the Michelé Ramo World Jazz Ensemble with vocalist Heidi Hepler. Pianist Cliff Monear, bassist Jeff Pedraz, percussionist Miguel Gutierrez, and John Gallo on seven-string guitar and Cavaquinho (a small, four-stringed guitar resembling a ukulele, popular in Brazil and Portugal) will join the husband-wife duo to will create vibrant sounds blending elements of  Traditional and Gypsy Jazz, Cuban Montuno, Flamenco and various Brazilian styles, such as Afro-Samba, Choros and Chorinhos, and Bossa Nova.
Ramo began his career as a classical violinist, beginning at age 17 working with the Italian State Opera House and then with various Italian state symphonies. At age 23, he moved to New York—and then Detroit—as he fell in love with jazz and began performing with some of the best. Ramo met Helpler in 1994 in Italy where the vocalist—proficient in more than six languages—was performing. After touring to rave reviews in Europe, and then in New York, the couple eventually returned to Detroit.
Concert Sponsor: Be Well Medical Center
Saturday, May 30, 2015 • 8 pm
Orquesta La Inspiracion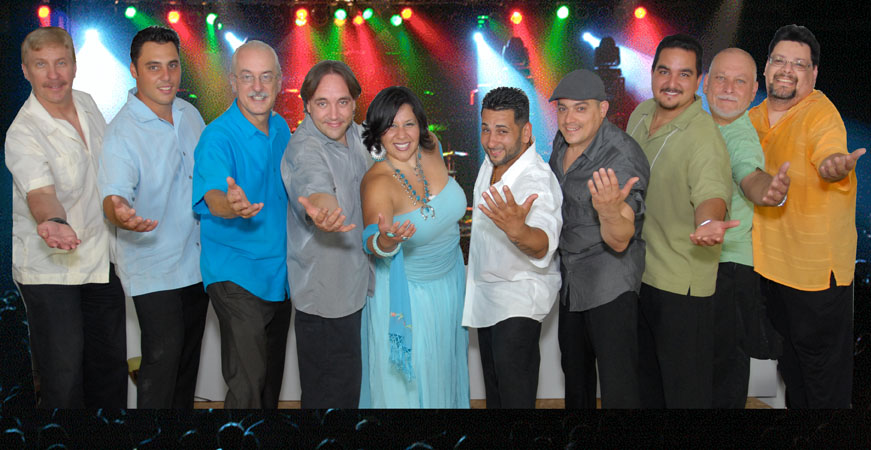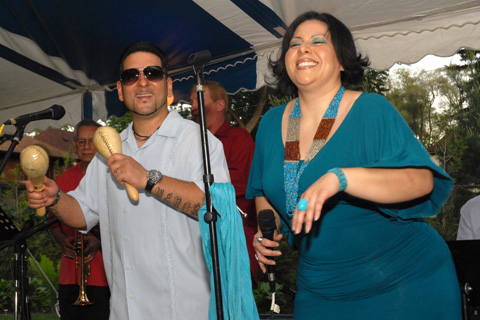 Our annual Latin Jazz World Music concert is always a favortie. Pianist Bill Meyer leads a large ensemble featuring a hot horn section, explosive percussions and soulful vocals with Armando Vega and Dulce Checkler. The rhythms of salsa, merengue, cumbia and Afro-Caribbean jazz make this one of our concerts for dancing in aisles and swaying in seats.
A gourmet Latin-style feast served during intermission is prepared by our own Eva Garza Dewaelsche. This festive event is held in a tent set in the beautiful backyard ­gardens of a resplendent Palmer Woods home.  
Where

Detroit's Historic Palmer Woods
North of Seven Mile Road & west of Woodward Avenue
Detroit, MI 48203


Organizer
The Palmer Woods Association (PWA) is the neighborhood association for the Palmer Woods historic neighborhood in Detroit. Creative Arts Collective (CAC) is an arts organization founded by jazz legend Roscoe Mitchell, A. Spencer Barefield and other musicians in the mid-1970s. In 2007, CAC's Executive/Artistic Director A. Spencer Barefield and his wife artist/photographer Barbara Barefield (both longtime Palmer Woods residents) conceived the Music in Homes concert series and forged a partnership between CAC and PWA to present Palmer Woods Music in Homes concerts, as well as a free concert series for children. PWA has been presenting historic holiday home tours in Palmer Woods since 1990, started a Summer Garden Tour in 2014 and is a 501 (C)(4) nonprofit organization. Funds raised from these events help to improve, beautify, and strengthen the neighborhood. A portion of the proceeds is donated to Detroit-area charities that provide important services to improve the quality of life in Detroit and help the lives of those in need. Creative Arts Collective (CAC) has been presenting jazz and creative music in Detroit and throughout the world since 1978. It is a nonprofit arts organization dedicated to the presentation, preservation and creation of jazz, creative music and artistic expression.