Sales Have Ended
Ticket sales have ended
Thank you for your registration at the Palm Valley PBL Institute. We are looking forward to having you on our campus and meeting you in person! Please be sure to use the hashtag #PalmValleyPBL on social media to connect with us or other attendees.
Sales Have Ended
Ticket sales have ended
Thank you for your registration at the Palm Valley PBL Institute. We are looking forward to having you on our campus and meeting you in person! Please be sure to use the hashtag #PalmValleyPBL on social media to connect with us or other attendees.
Description
Nestled in the heart of the Coachella Valley, the Palm Valley School is pleased to host instructors from the Buck Institute for Education to present three of their most popular Project Based Learning workshops. Based on the Buck Institute's Gold Standard for PBL, we are honored to be offering PBL 101 and PBL Instructional Coaching workshop (for Administrators and Instructional Coaches). These coveted program trainings are sure to appeal to educators and administrators of all types, so register today, as this institute presented in beautiful southern California is sure to fill up quickly!
In addition to all materials needed for the workshop, your registration fee will include a daily lunch, a daily morning coffee bar with light pastries and fruit, and a light afternoon snack. We are also offering an early evening reception networking opportunity with your cohort group of attendees, as well as other local PBL Educators, the day before the end of each conference. Nearby Hotel Accommodations are also being offered for a discounted Conference rate.
Daily Schedule:
8 am - 8:30 am: Breakfast & Coffee
8:30 am - 12 pm: Morning Session
12 pm - 1 pm: Lunch
1 pm - 3:30 pm: Afternoon Session
On Wednesday, February 20th please arrive no later than 7:30 am for registration.
Thursday, February 21st Keynote Sessions
Luncheon Keynote (12 pm - 1 pm): How to Become Brain Healthy and Improve Decisions

Decision-making is a fundamental component of everyone's daily life, both professionally and personally. Every day we make dozens, even hundreds or thousands of decisions. Unfortunately, stress and other factors lead us to make bad decisions and poor choices.
The daily juggling of data, reports, email, meetings, parent, student and staff interactions, decisions, and way too much information makes it difficult to cope and results in many of us running on autopilot. That's not good for the changing work we live and work in.
No wonder so many of us spend too much time operating in "mind full" mode. A more effective method is to make decisions in a "mindful" mode. Fortunately, this is a skill that can be learned, ingrained, and practiced.
The foundation of this luncheon keynote will be the importance of improving short-term and long-term brain health, combined with steps on how to prevent emotional hijacking of the decision-making process. The tips and techniques of the talk are based on the content of Steven Howard's latest book, Better Decisions Better Thinking Better Outcomes.
From this discussion you will learn:
How stress leads to bad decision making
How poor brain health and busy-brain syndrome impact thoughts, reactions, and behaviors.
How to use specific practices and techniques to make better decisions.
A range of methods for improving long-term brain health.
Some common brain myths that may surprise you!
Be prepared to have your own brain fully engaged by Steven, who is a dynamic, thought-provoking, and enthusiastic speaker who brings the perspective of over 35 years of senior leadership experience in Asia/Pacific, Australia, and North America. Steven is the author of 20 nonfiction books on leadership, corporate branding, motivation, and personal development.
Afternoon Keynote Session (3:30 pm - 4:15 pm)

This 45-minute breakout session for leaders is based on two leadership philosophies:
1) Leadership is the art of achieving progress through the involvement and actions of others.
2) You manage things. You lead people.
This session will change you to think and act in new directions regarding your personal leadership mindset, leadership accountability, leading for results, leading people, leading people development, and communicating as a leader. Workshop leader Steven Howard will illustrate the importance of each area with examples from the corporate world, the educational sector, and well-known films and TV shows.
More about Steven Howard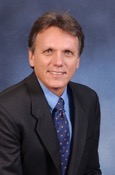 Palm-Springs based Steven Howard is an award-winning author of 20 leadership, marketing, and management books and the editor of nine professional and personal development books in the Project You series. He is also a certified Health Coach, helping people on their transformation journeys to better health, long-term cognitive protection, and longer lives. He specializes in creating and delivering leadership development programs for frontline leaders, mid-level leaders, supervisors, and high-potential leaders. In the past 25 years, he has trained over 10,000 leaders in Asia, Australia, Africa, Europe, and North America. He is well-known and recognized for his truly international and multicultural perspective, having lived in the USA for nearly 30 years, in Singapore for 21 years, and in Australia for 12 years.
---
Introduction to PBL: PBL 101 Training
Available at both February & April Conferences.
Based on the Buck Institute for Education's model for Gold Standard PBL, the three-day PBL 101 Workshop engages participants who teach any and all subjects, PK-12, in learning how to design, assess, and manage a rigorous, relevant, standards-focused project. The workshop models the project process. Facilitated by one of BIE's expert National Faculty, the workshop is a balanced blend of direct instruction, video analysis, hands-on work, resource sharing, and peer collaboration. Participants have substantial time to plan their own project and receive formative feedback from peers and the facilitator. *No pre-requisite to register.
---
Leading Others in PBL Work: PBL Instructional Coaching Workshop
Available at both February & April Conferences.
Now available as a three-day workshop, the PBL Coaching Workshop provides instructional coaches and leaders with the knowledge and skills to support teachers in project implementation. The workshop will focus on strategies coaches can use to support and enable high-quality PBL implementation. Participants will review the PBL Teaching Practices through a coaching lens, explore resources and protocols, learn to use a PBL Coaching Cycle, and develop a PBL Coaching Toolkit to use at their school sites. Participants will dive more deeply into two of the Gold Standard Project Based Teaching Practices, and explore additional tools and processes that can be used to deepen project facilitation at their school or district sites. Pre-requisite: PBL 101
---
Airports, Meals, Hotel
Palm Springs International airport (20 minutes from venue) or Ontario International Airport (1 hour and 20 minutes drive time) are the only local/nearby airports. Uber and Lyft are available to pick you up from the airport and around town for transportation to and from the conference.
Menus will be announced on the first day of each conference. We do our best to accommodate most. We will not include nuts in our meals. We will provide a different meal to vegetarians and gluten-free eaters. You will be asked to select an option in the ticket purchases process. Once selected, your meal for each day will select this choice. No substitutions. If your dietary restrictions are not covered by our options, please plan to bring, pick-up, or order (Postmates, GrubHub, delivery, etc.) your own meals each day.
Agua Caliente Resort is located at 32-250 Bob Hope Dr, Rancho Mirage, CA 92270.