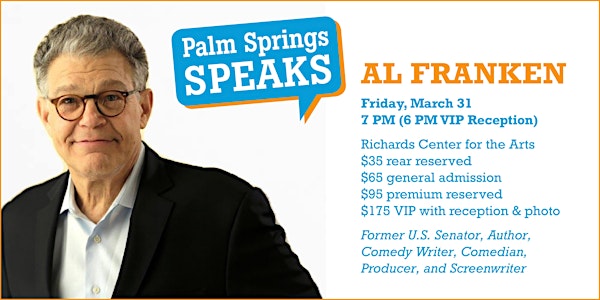 Palm Springs Speaks presents an Evening with Al Franken
Palm Springs Speaks Presents An Evening with Al Franken Q&A to follow with a special guest moderator to be announced.
Date and time
Friday, March 31 · 6 - 8:30pm PDT
Location
Richards Center for the Arts 2248 E. Ramon Rd Palm Springs, CA 92264
About this event
2 hours 30 minutes

Mobile eTicket
Al Franken
Former U.S. Senator, Author, Comedy Writer, Comedian, Producer, and Screenwriter
The Friends of the Palm Springs Library has announced that it will launch the fourth Palm Springs Speaks Speaker Series with a talk by Former U.S. Senator Al Franken.
The talk will take place at the Richards Center for the Arts (the Palm Springs High School Auditorium) located at 2248 Ramon Road, Palm Springs, on March 31, 2023. A VIP Reception, in which attendees will be able to have a photo opportunity with Senator Franken on the stage, begins at 6 PM and the talk starts at 7 PM. The VIP reception will be catered by LULU California Bistro. As the reception will take place on school grounds, no alcohol will be served. The talk is expected to run for an hour and will be followed by a short Q&A session. Tickets are $35 rear reserved, $65 general admission, $95 premium reserved, and $175 VIP with a reception with Senator Franken on the stage. Following the talk, a variety of the author's books will be offered for sale by Follett Books from College of the Desert in the lobby. More information may be found at palmspringsspeaks.org
"We are thrilled that Palm Springs Speaks will return for another season," said Jeannie Kays, Director of Library Services. "Our presenting sponsor, The Friends of Palm Springs Public Library, enables us to bring a truly dynamic line up of thought-provoking speakers to the Coachella Valley. We have been honored to previously offer compelling talks in our series by Deepak Chopra, Robert Reich, Bob Woodward, Dame Joan Collins, Vice President Al Gore, Bob Woodward, Megan Mullaly and Nick Offerman, Janet Mock, Rick Steves, and the legendary Jane Fonda. We thank our additional sponsors The City of Palm Springs, LULU American Bistro, Kimpton Rowan Palm Springs, and the Palm Springs Cultural Center for their ongoing support."
As the only speaker on the lecture circuit who has won 5 Emmys (Wikipedia missed two for producing), written 4 New York Times #1 best-sellers, taken home 2 Grammys, and served as a United States Senator, Al Franken brings a unique voice to the stage. Whether discussing his career in comedy or in public service, Franken delivers a singular experience—leaving audiences thoroughly entertained, more knowledgeable, and either optimistic or extremely depressed about our nation's future—depending on how he feels that day.
Franken is delighted to talk about his fifteen seasons at Saturday Night Live—with behind-the-scene stories about the show's evolution from Gilda, Chevy, Belushi, Aykroyd to Dana Carvey, Phil Hartman, Chris Rock, and Chris Farley. Franken wrote a lion's share of the show's political satire with Jim Downey, a Republican. Downey and Franken felt it wasn't SNL's job to have a political bias, but rather to do well-observed political satire that made the audience laugh and had the virtue of not being stupid, rewarding viewers for knowing stu? about politics without punishing them for not.
Franken saved his political bias for his books. Immediately upon leaving SNL, Franken wrote Rush Limbaugh Is a Big Fat Idiot and Other Observations, the first of his four New York Times best-sellers, including Lies and the Lying Liars Who Tell Them: A Fair and Balanced Look at the Right. From 2004–2007, Franken was the #1 progressive radio talk show host in the country on Air America radio.
In 2008, he ran for the US Senate in Minnesota, clobbering incumbent Norm Coleman in the smallest clobbering ever—by 312 votes. Franken was re-elected to the Senate in 2014 by a margin of over 200,000 votes.
Franken gives another rare behind-the-scenes look at an even longer-running institution—the United States Senate. What is Mitch McConnell like? Do you really want to know? Chuck Schumer? Lindsey Graham, Bernie Sanders? Deb Fischer? Who? She's from Nebraska. In his 8 1/2 years representing Minnesota in the Senate, Franken led on health care and education reform, on privacy, mandatory arbitration, and the courts. His questioning during Jeff Sessions' confirmation hearings led to Sessions' recusal from the Russia Investigation and Bob Mueller's appointment to lead it.
As Franken said when he left the Senate, "I may be giving up my seat, but not my voice."
                               SPEAKER SELECTION COMMITTEE
Jeannie Kays, Director of Library Services, Palm Springs Public Library
Julie Warren, Public Relations & Library Services Manager, Palm Springs Public Library
Ron Willison, Library Foundation Board Member, Event Producer 
OUR SPONSORS
FRIENDS OF THE PALM SPRINGS PUBLIC LIBRARY
www.friendsofthepalmspringslibrary.org
Formed in 1971, the Friends of the Palm Springs Library is a non-profit 501(c)(3) organization whose mission is to support the Library in providing world-class service to the community through the purchase of books, movies, music, the visual arts, furnishings and electronic equipment by advocating for funding, gifts and memorials. The Friends raise awareness about the library and are the link between the Library and the community and its elected officials. The Friends support programs that encourage reading, literacy, culture and the arts as well as volunteer-based activities to support our greater community. 
FAQs
 Are there ID or minimum age requirements to enter the event?
While there are no age minimums, we do expect this to be an event suitable for adults.  Parental guidance is suggested.
What can I bring into the event?
No food or drinks are allowed in Richards Center for the Arts, except bottled water.  As this is a public school, alcohol is not allowed on campus.
What time does the event begin?  My ticket time says 7:00 p.m. - 8:30 p.m.
VIP Reception begins at 6:00 p.m.  This start time is only for those with VIP tickets.  If you have VIP tickets, you will attend the VIP Reception from 6:00 p.m. - 7:00 p.m. and then have plenty of time to find your seat for the start of the show at 7:00 p.m. VIP Reception is on the stage of the Richards Center for the Arts.
Lecture begins at 7:00p.m.  If your ticket type is Rear Reserved, General Admission, Premium Reserved, ADA Rear, ADA General, or ADA Premium these ticket holders should be at the Richards Center for the Arts, checked in, and in their seats by 7:00 p.m.
Now that I know what time the event begins, when should I arrive?
We think that you should allow plenty of time to find parking and walk to the venue.  For the VIP Reception, please arrive around 5:45 p.m.  For the 7:00 p.m. show, you should plan to arrive about 45 minutes early.  We are expecting nearly 900 attendees so please be patient at check in.  Doors open at 6:45 p.m. but you should allow extra time to get checked in and have time to find your seats.
Will you have alcohol at the VIP Reception?
No. Our venue, Richards Center for the Arts is on a public school campus. No alcohol is permitted.
How long is this event?
We expect each lecture to be about an hour.
What are my transportation/parking options for getting to and from the event?
There is an extremely small parking lot in front of the Richards Center for the Arts on Ramon Road.  There is also a small lot behind the venue, also on Ramon Road.  We recommend that you seek parking on the Baristo Road side of Palm Springs High School.  There is ample parking on that side and gates will be open so you can walk through the campus to the auditorium. The address for your GPS, Uber, Lyft, etc. is 2401 E. Baristo Road, Palm Springs, CA 92262.  Volunteers will guide you to the theater.
Map: https://tinyurl.com/y7stxucn
Do I need to bring my ticket?
To speed up the process, we highly encourage you to bring your paper ticket.  You should be able to access and reprint your tickets through the link at the bottom of this email.
 If you purchased tickets for others, please coordinate with your party prior to arrival.
Is it OK if the name on my ticket or registration doesn't match the person who attends?
Yes
What if I have a problem with the seat assigned to me?
Since seats were assigned at purchase, we will not have the ability to modify your seat assignment.  We apologize.
Will there be books for sale at this event?
No, books will not be for sale at this event.
Will there be a book signing following the event?
No, there will be no book signing following the event. There will be limited book signing opportunities available at the VIP Reception for those with VIP tickets.
How can I contact the organizer with any questions?
Email: palmspringsspeaks@gmail.com
Phone: 760-836-5253 or 760-218-5080
What's the refund policy?
All sales are final.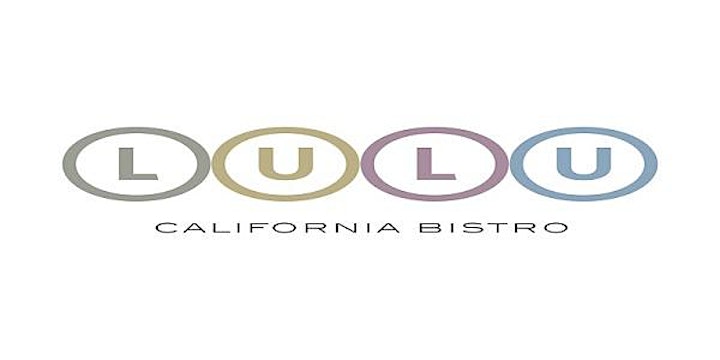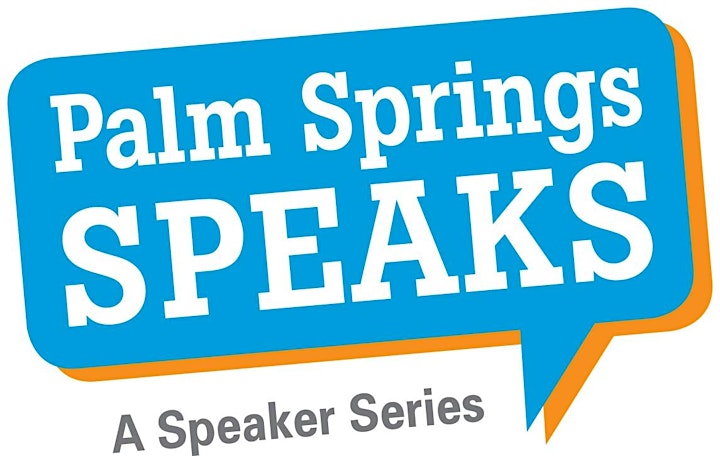 About the organizer
Palm Springs Speaks is a speaker series presented by the Friends of the Palm Springs Public Library