Location
Camelot Theatres
2300 E Baristo Rd
Palm Springs, CA 92262
Palm Springs Rewinds is a summer-long film retrospective featuring the must-see films of three acclaimed contemporary directors.
About this event
See it on the BIG screen!
This summer experience the definitive films of three of the most innovative directors working in Hollywood today at the Historic Camelot Theatre. Featuring the Coen Bros in June, Quentin Tarantino in July, and Wes Anderson in August. Behold beloved classics like The Big Lebowski, Pulp Fiction, and The Royal Tenenbaums on one of the largest screens in the Coachella Valley.
The bar opens ninety minutes before showtime, so come early to chat about all things film with fellow movie lovers. Drink specials available.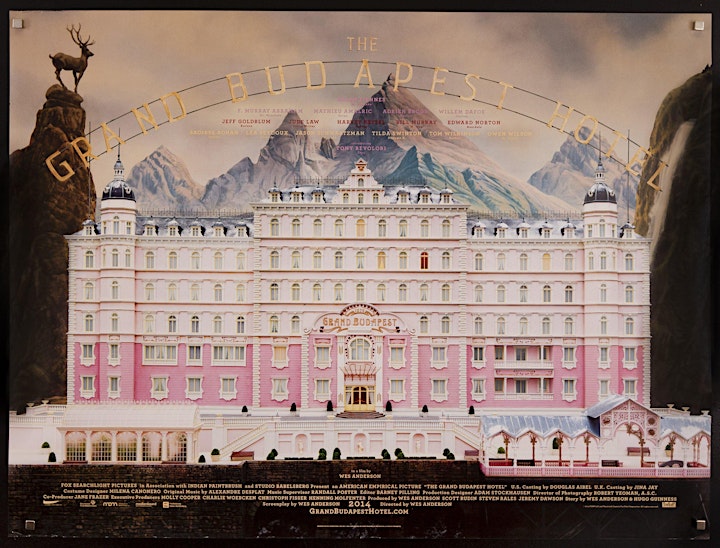 August 27th - The Grand Budapest Hotel (2014)
THE GRAND BUDAPEST HOTEL recounts the adventures of Gustave H (Ralph Fiennes), a legendary concierge at a famous European hotel between the wars, and Zero Moustafa (Tony Revolori), the lobby boy who becomes his most trusted friend. When Gustave is framed for the murder of a wealthy dowager (Tilda Swinton), he and Zero embark on a quest for fortune and a priceless Renaissance painting amidst the backdrop of an encroaching fascist regime.
JUNE - Coen Bros
The Big Lebowski 6/4
Fargo 6/11
O Brother Where Art Thou 6/18
JULY - Quentin Tarantino
Reservoir Dogs 7/2
Pulp Fiction 7/16
Kill Bill Vol 1 7/23
Kill Bill Vol 2 7/30
AUGUST - Wes Anderson
Rushmore 8/6
The Royal Tenenbaums 8/13
Moonrise Kingdom 8/20
The Grand Budapest Hotel 8/27