Location
Camelot Theatres
2300 E Baristo Rd
Palm Springs, CA 92262
Palm Springs Rewinds is a summer-long film retrospective featuring the must-see films of three acclaimed contemporary directors.
About this event
See it on the BIG screen!
This summer experience the definitive films of three of the most innovative directors working in Hollywood today at the Historic Camelot Theatre. Featuring the Coen Bros in June, Quentin Tarantino in July, and Wes Anderson in August. Behold beloved classics like The Big Lebowski, Pulp Fiction, and The Royal Tenenbaums on one of the largest screens in the Coachella Valley.
The bar opens ninety minutes before showtime, so come early to chat about all things film with fellow movie lovers. Drink specials available.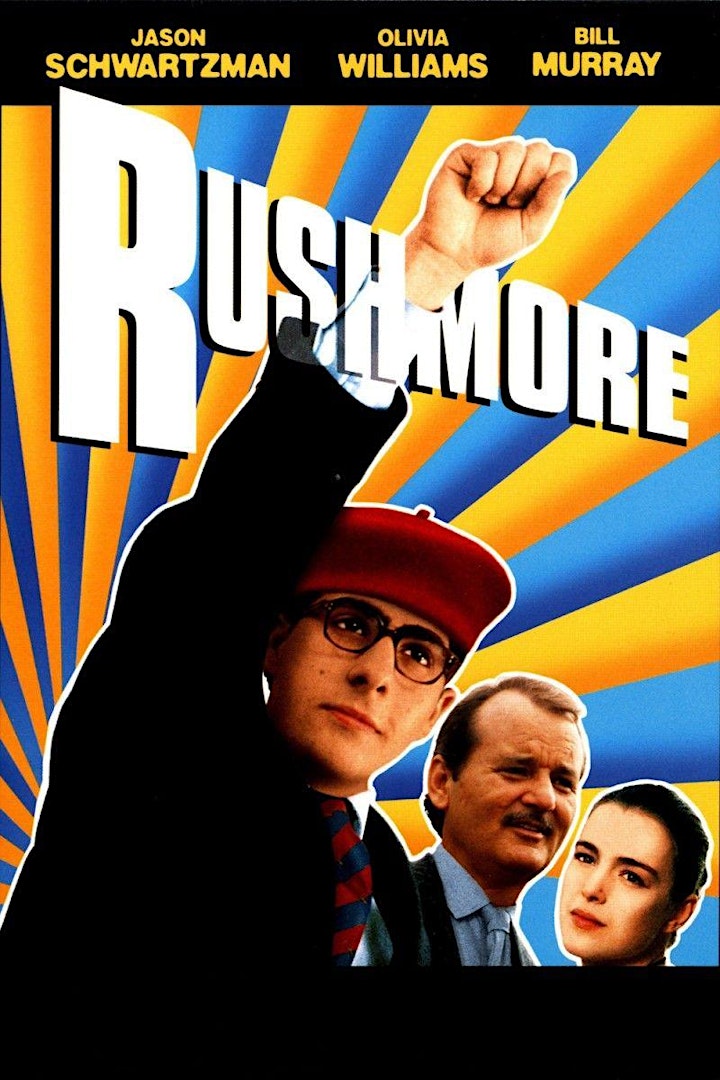 August 6th - Rushmore (1998)
When a beautiful first-grade teacher (Olivia Williams) arrives at a prep school, she soon attracts the attention of an ambitious teenager named Max (Jason Schwartzman), who quickly falls in love with her. Max turns to the father (Bill Murray) of two of his schoolmates for advice on how to woo the teacher. However, the situation soon gets complicated when Max's new friend becomes involved with her, setting the two pals against one another in a war for her attention.
JUNE - Coen Bros
The Big Lebowski 6/4
Fargo 6/11
O Brother Where Art Thou 6/18
JULY - Quentin Tarantino
Reservoir Dogs 7/2
Pulp Fiction 7/16
Kill Bill Vol 1 7/23
Kill Bill Vol 2 7/30
AUGUST - Wes Anderson
Rushmore 8/6
The Royal Tenenbaums 8/13
Moonrise Kingdom 8/20
The Grand Budapest Hotel 8/27