Location
Camelot Theatres
2300 E Baristo Rd
Palm Springs, CA 92262
Palm Springs Rewinds is a summer-long film retrospective featuring the must-see films of three acclaimed contemporary directors.
About this event
See it on the BIG screen!
This summer experience the definitive films of three of the most innovative directors working in Hollywood today at the Historic Camelot Theatre. Featuring the Coen Bros in June, Quentin Tarantino in July, and Wes Anderson in August. Behold beloved classics like The Big Lebowski, Pulp Fiction, and The Royal Tenenbaums on one of the largest screens in the Coachella Valley.
The bar opens ninety minutes before showtime, so come early to chat about all things film with fellow movie lovers. Drink specials available.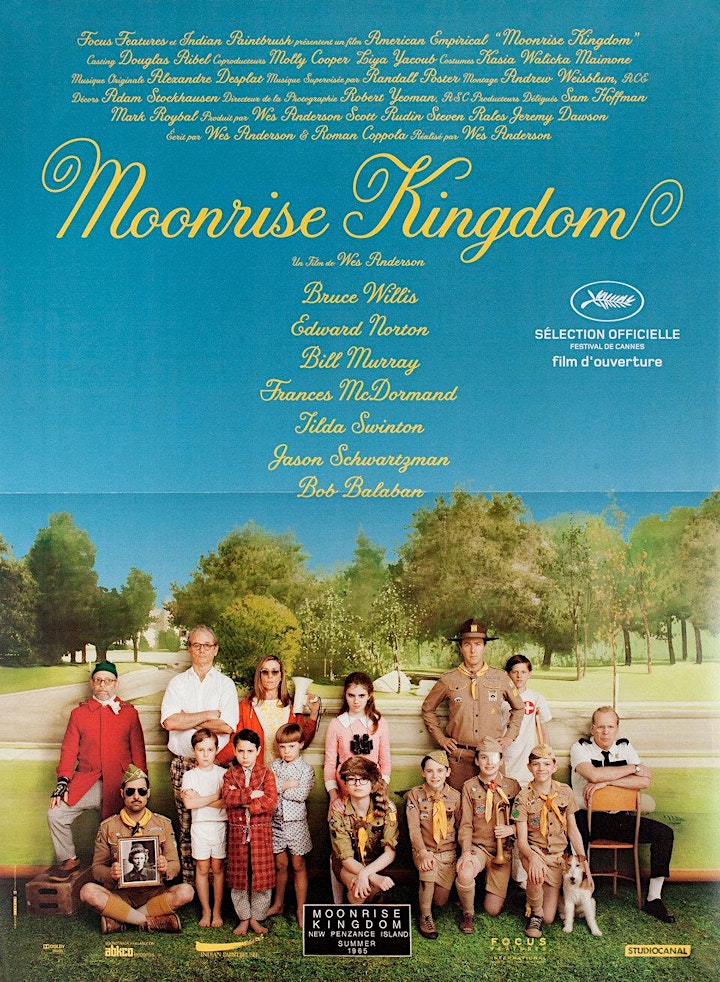 August 20th - Moonrise Kingdom (2012)
The year is 1965, and the residents of New Penzance, an island off the coast of New England, inhabit a community that seems untouched by some of the bad things going on in the rest of the world. Twelve-year-olds Sam (Jared Gilman) and Suzy (Kara Hayward) have fallen in love and decide to run away. But a violent storm is approaching the island, forcing a group of quirky adults (Bruce Willis, Edward Norton, Bill Murray) to mobilize a search party and find the youths before calamity strikes.
JUNE - Coen Bros
The Big Lebowski 6/4
Fargo 6/11
O Brother Where Art Thou 6/18
JULY - Quentin Tarantino
Reservoir Dogs 7/2
Pulp Fiction 7/16
Kill Bill Vol 1 7/23
Kill Bill Vol 2 7/30
AUGUST - Wes Anderson
Rushmore 8/6
The Royal Tenenbaums 8/13
Moonrise Kingdom 8/20
The Grand Budapest Hotel 8/27