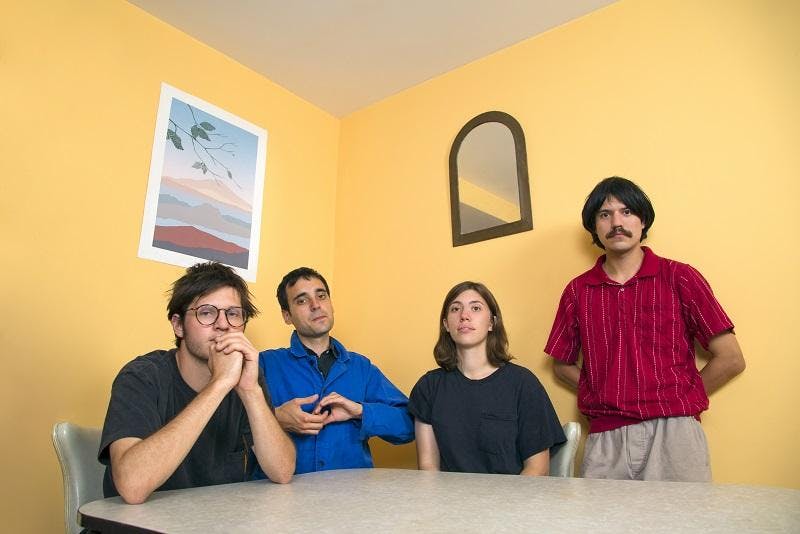 About this Event
$12 // 21+
---------
PALM plays rock music backwards. Eve Alpert and Kasra Kurt's guitars occupy themselves most often with the pace-keeping work typical of a rhythm section. Meanwhile, Gerasimos Livitsanos' bass and Hugo Stanley's drums perform commentary and reportage from their deeply embedded positions at the front. The band is firmly attached to the physicality of rock, but not as much its tone; their instruments tend to sound like any number of things at any given time.
Our pals in DEHD (formally known as DREAM EAGLE HEAVY DREAMS) return after their wickedly sold out miracle release show in December last year. We have the amazing ERIC McGRADY behind the kit, with JASON BALLA (NE-HI/EARRING), and SUPERMAGICAL's EMILY KEMPF completing the trifecta of awesome-sauce. Described as a "serene hum of swaying rhythm in simplistic, beautifully-put phraseologies" by Impose Magazine, these locally acclaimed garage rockers juxtapose harsh garage with warm sun-kissed melodies. Hot off a national tour with DC indie band FLASHER, it's always a dang pleasure to welcome these cats back on our stage.
Last time we saw THE KNEES, they had two tracks out and we knew very little about them. A fairly knew art-rock band from Chicago with uplifting riffs, shimmering melodies and skyscraper-stacked reverb. Their performance in May got us instantly hooked. With a true knack for tight rhythmic propulsion and sonic clarity, the four-piece bounce around each other in a musical whirl of utterly beautiful controlled chaos. Their debut EP is set to release this summer and we're securing our spot early because we know this band is about to POP OFF.