Description
Please join us to celebrate the season and each other, next Thursday, at the Palm Beach Countywide GIS Forum Holiday Lunch Meeting!!

Thursday, Dec. 7, 2017 at 11:30 am City of West Palm Beach - City Center, Flagler Room
Speaker: Martin Roche, GISP
Director of GIS Services & Solutions
Avineon, Inc

Presentation:
"GISP: Exams, re-certification, and what is next."
The presentation will provide information on the GISP exam and the steps to seek initial certification. There will be specific information available on exam preparation materials, the new requirements for re-certification, and updates for those already holding a GISP.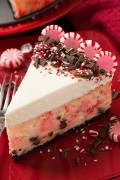 Don't forget about our ANNUAL BAKE-OFF
PRIZES will be given for the best homemade dessert!!

Please bring your award-winning dessert to share and leave with baking bragging rights for the year!

BONUS: If you bring a dessert your parking cost will be covered!!!


Meetings: (Agenda)
We look forward to seeing you!
Happy Holidays,
Your GIS Forum Board