Palliative Care in Practice

Wednesday, July 9, 2014 from 12:00 PM to 1:00 PM (CDT)
Event Details

Join our Free Web Event on July 9
 Palliative Care in Practice
 July 9, 2014  | 12:00 PM - 1:00 PM (CST)
OFMQ is excited to host this presentation as part of a series of monthly virtual events to help your community improve care coordination and transitions of care across the healthcare continuum, and reduce avoidable hospital readmissions.
Join us as we continue the conversation with a physician's perspective of palliative care and the role it plays in improving quality of care and transitions.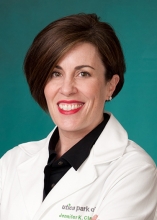 Presenter: Dr. Jennifer Clark
Dr. Clark is the Medical Director of Palliative Care Services and the Chief Quality Officer at Hillcrest Medical Center. She is a member of the American Academy of Hospice & Palliative Medicine, the American College of Physicians and the American Academy of Pediatrics.
Who should participate:
Providers and partners from any setting of health care, nurses, community resources, patient advocates and caregivers. Please forward this invitation to others in your facility and in your community.
For additional information, contact SusanWaldron
swaldron@ofmq.com or 405.302.3247
Organizer
OFMQ Care Transitions
OFMQ, a trusted partner for Oklahoma healthcare, knows that making improvements in your setting and your community can feel like an uphill climb. OFMQ is dedicated to improving the quality of care in Oklahoma for the present and the future.
As Oklahoma's Medicare Quality Improvement Organization, OFMQ provides clinical improvement resources, expertise, and assistance geared toward improving the quality of care in your community.
Consider the Possibilities - Better, more coordinated care for the people you love and who surround you every day.