Description
Grab your girls for a pallet sign paint night at Blue Wasabi on June 22! Come early and get your drinks-they are the perfect pairing with a paint night! Want dinner, too? Arrive ahead of time and have dinner with your friends.
No artistic ability needed-just a good attitude!
*You must preregister to attend, in order for us to prepare your sign!*
Event Details
Date: Thursday, June 22
Time: 7-9pm (approx)
Location: Blue Wasabi Sushi and Martini Bar
We have four different signs for you to choose from. Updated images of the sign options will be added shortly.
Please note that if you choose the Monogram Sign, please email craftingthewoods@gmail.com with the name, as well as date that you would like on your sign!
Sign Options
Home Sweet Home, Welcome and Bless This Nest Sign are approx. 11 X 24 inches. Monogram Sign is approx. 18 X 18 inches.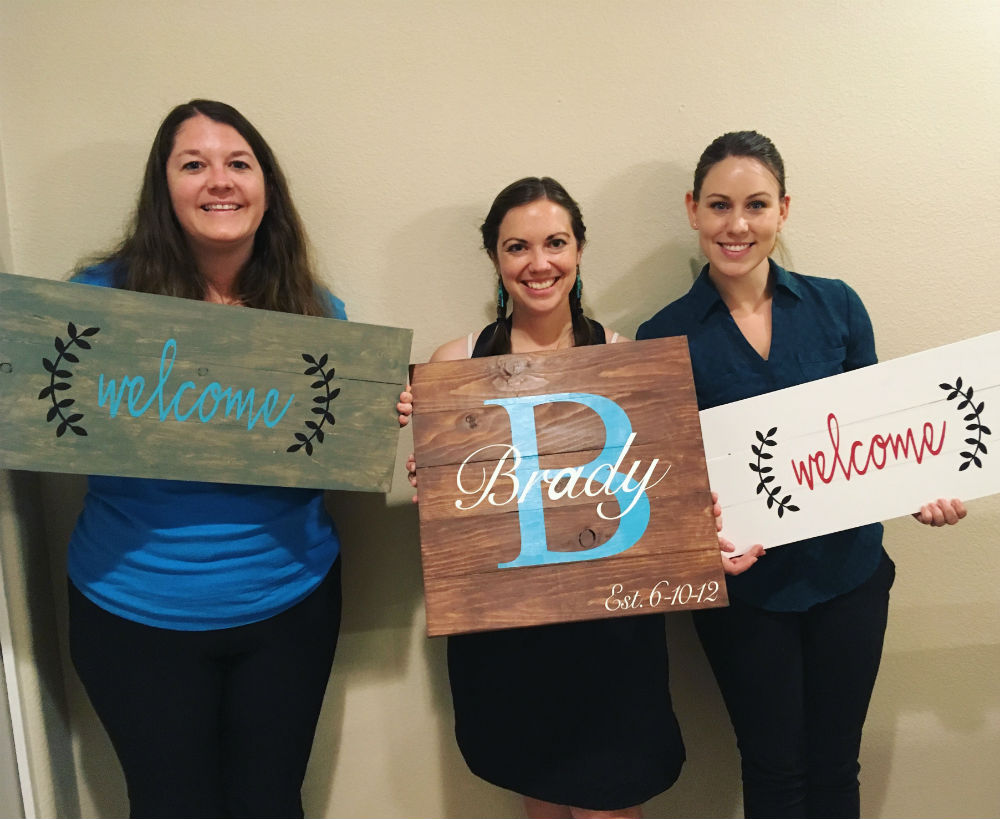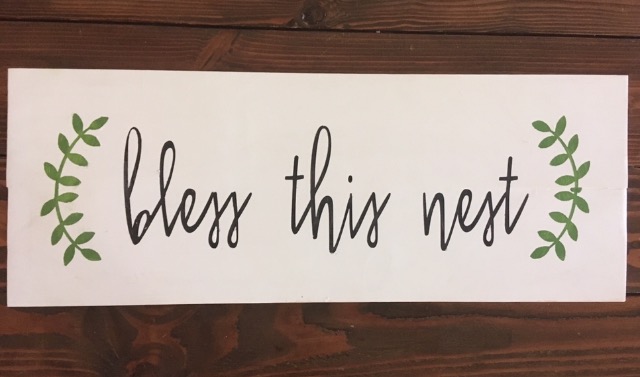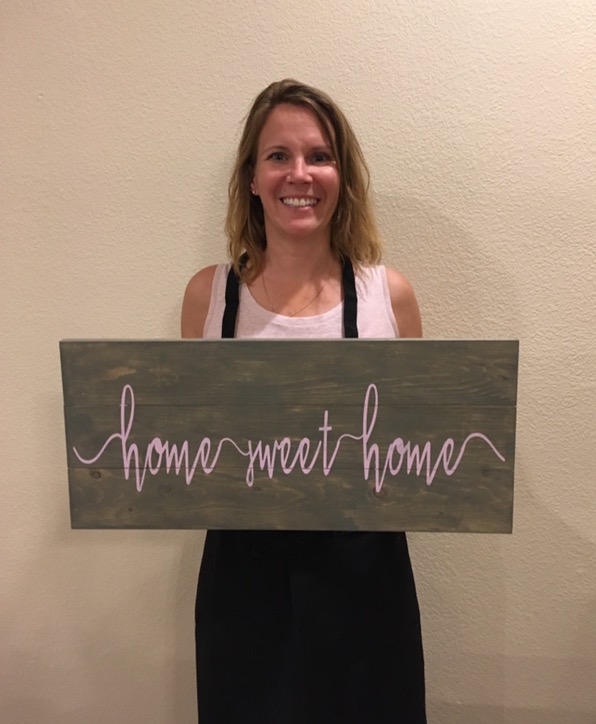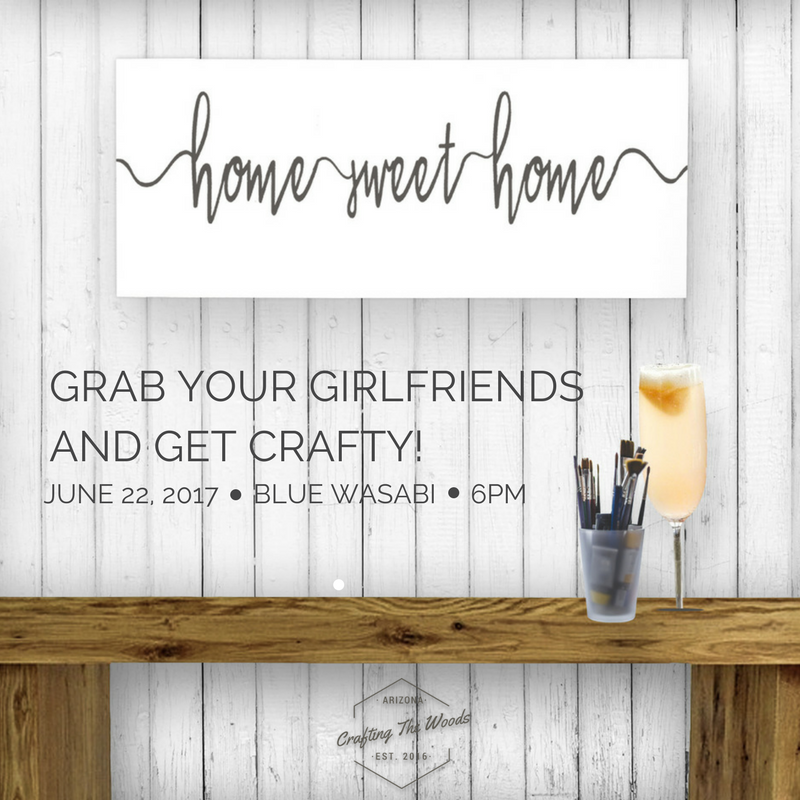 Have specific questions for me? Want to host your own pallet sign paint night at your house? Send me (Jenny) an email and we can do a private party! craftingthewoods@gmail.com