Palestinian Embroidery 102: DIY Floral Tea Towel

Saturday, January 20, 2018 from 1:30 PM to 4:30 PM (EST)
Event Details
Instructor: Wafa Ghnaim
No experience required. Come one, come all!
This is part of the Tatreez & Tea "Tayta Tatreez" series which focuses on embroideries passed on from our grandmothers generation. In this 3-hour workshop, students will learn how to embroider, Palestinian style! You'll learn the most traditional embroidery technique, which is using the waste canvas. Students will learn how to embroider on fabric and adorn your worldly posessions! Specifically, you will embroider on a tea towel with a traditional Palestinian embroidery motif. You will also learn image transferring techniques, and how to develop your own style.

Motif Focus: Carnations & Roses
Students will leave with an embroidered design on a 100% cotton tea towel.

All materials are provided. 

Photo inspiration: Pinterest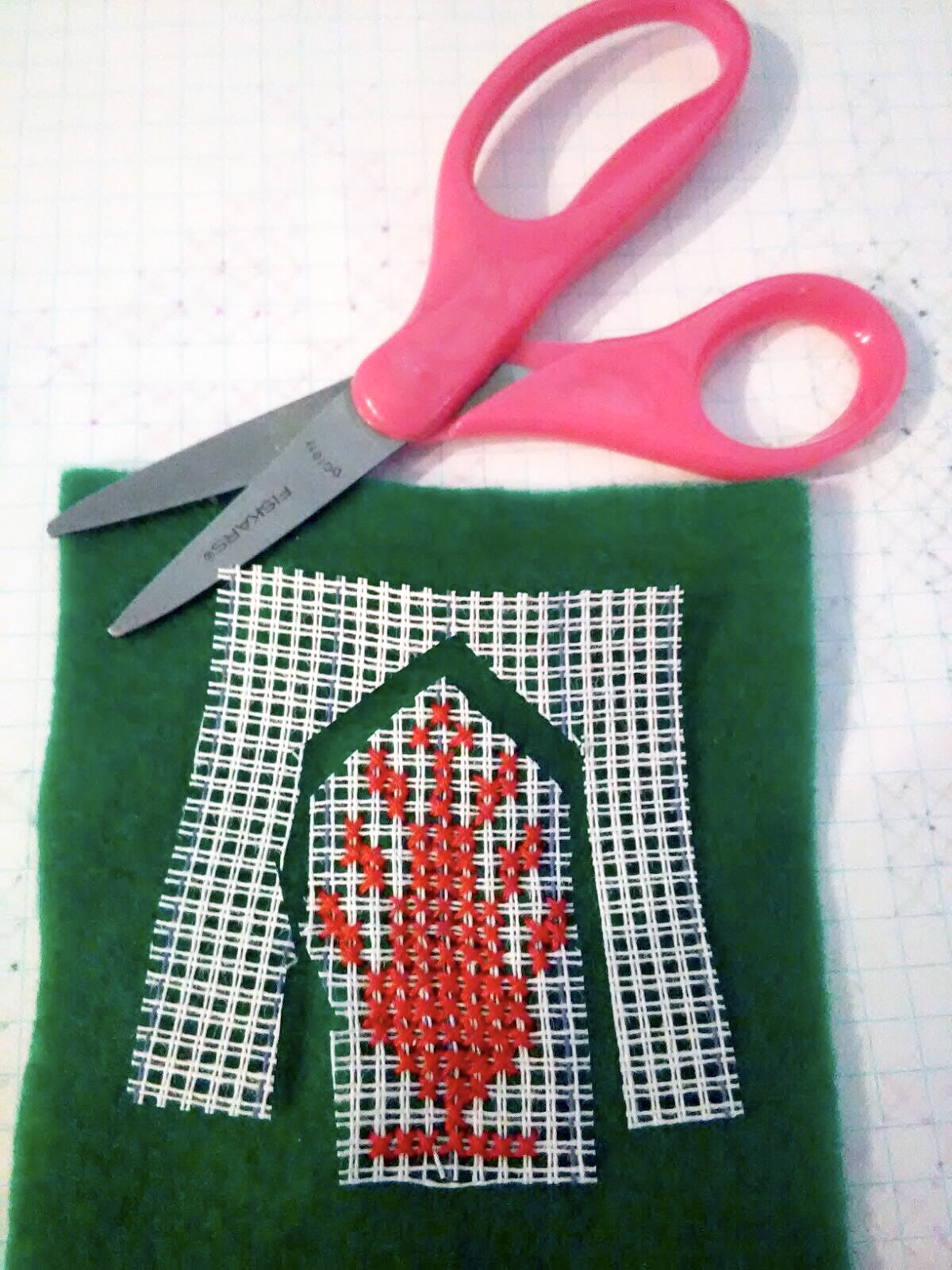 --

The Tatreez & Tea Workshops are a series of high quality hands-on classes, at low cost and low commitment. Materials, skills and fun supplied. 
The workshop will focus on preservation of the indigenous, endangered art of Palestinian embroidery. The workshop is centered on Wafa's digital book, Tatreez & Tea: Embroidery and Storytelling in the Palestinian Diaspora, which preserves the craft of embroidery as well as the art of storytelling that is encapsulated in each traditional Palestinian motif. 
For generations, Palestinian women have gathered together with their daughters to work collectively on embroidery projects, bonding with one another over a cup of tea. Over time, and after the exodus of Palestinians from Palestine in 1948, embroidery has become an endangered art that has been subjected to decades of cultural appropriation. But embroidery represents more than just a village craft of old Palestine -- it became the primary form of communication for Palestinian women who used needlework as a way to express their opinions, share their stories, and document their protest of occupation, war and violence.
To learn more about the project, please visit www.tatreezandtea.com. Donations are 100% tax-deductible through the Brooklyn Arts Council.
When & Where

Brooklyn Community Foundation
1000 Dean Street
Suite 307
Brooklyn, NY 11238


Saturday, January 20, 2018 from 1:30 PM to 4:30 PM (EST)
Add to my calendar
Organizer
Wafa Ghnaim is an American born Palestinian businesswoman, writer and artist. Her father is from Yaffa and her mother from Safad, Palestine. Wafa began learning Palestinian embroidery from her mother when she was only two years old.
Throughout her life, Wafa has traveled alongside her mother, a master artist and life long teacher of Palestinian embroidery, for various exhibitions, lectures and demonstrations around the U.S. -- from folklore festivals in Cambridge, Massachusetts, to elementary schools in southeast Portland, Oregon. Wafa was awarded a two-year apprenticeship opportunity through  the University of Oregon in 1993 with her older sister, Fida. They assisted their mother in the completion of a traditional Palestinian thobe titled "The Gardens", which was displayed in the Oregon State Capitol as "the dress of a million stitches". Wafa also completed her own embroidered mural of the design "The Story of Cleopatra".
Wafa decided to pursue her and her mother's lifelong dream of writing a book about Palestinian embroidery designs and traditions in 2015. The book, titled "Tatreez & Tea: Embroidery and Storytelling in the Palestinian Diaspora", has been a dream of her mothers since the early 1980's when she first came to the U.S. With funding from the Clackamas County Cultural Coalition, Regional Arts & Culture Council and the Brooklyn Arts Council, the first edition of the book was digitally published  in November, 2016. With additional funding from the Brooklyn Arts Council and the Clackamas County Cultural Coalition, Tatreez & Tea will be expanded and revised in 2018.