Description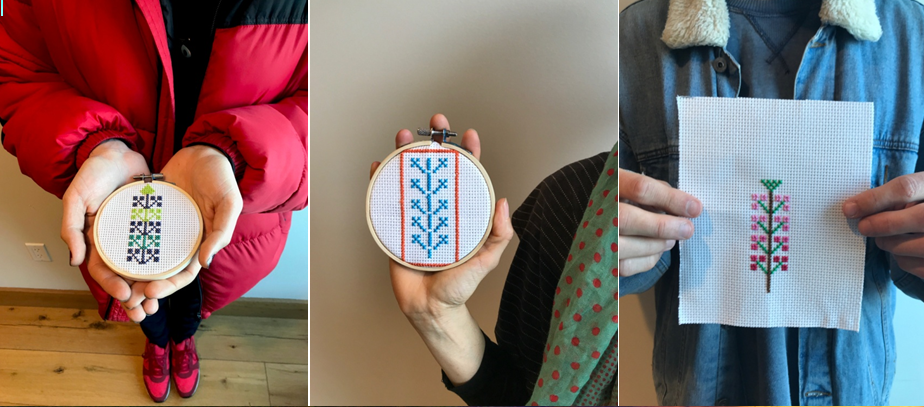 Class: Palestinian Embroidery 101
Motifs: Love themes
Material: Star-dusted Aida cloth (silver or gold options are available)
Wafa Ghnaim, author of Tatreez & Tea: Embroidery and Storytelling in the Palestinian Diaspora, will teach you how to embroider traditional Palestinian motifs that celebrate, or un-celebrate, Valentines Day! Whether you love or hate the day, instead of buying a card or flowers, let us stitch together!
We all have our feelings about Valentines Day, whether we feel it is a profit-making "Hallmark"holiday, or we use it as a day to highlight how much we love our partner, our children or ourselves -- let us take a nontraditional approach and embroider the journey we wish to remember on that day. We can use our needle and thread to tell our stories as our Palestinian ancestors once did. Maybe our Palestinian great grandmothers didn't have Valentines Day like we do today, but they certainly created enough motifs to tell anthologies of emotion on love, family and marriage.
The three motifs selected; love tree, tree of truth and tree of lies, can be embroidered together, with words, or individually to be given as a Valentine to a partner, child, or to ourselves. Wafa will guide you through every stitch, to build the motif you desire on a sparkly piece of Aida cloth.
Everyone, ages 14 and older, are welcome to attend and no experience is required.
All materials are provided. A portion of the proceeds of this event will be donated to ANERA.
Two sessions will be offered in the ANERA conference room, they are identical sessions.
Session 1: 9:30am-12:30pm
Session 2: 2-5pm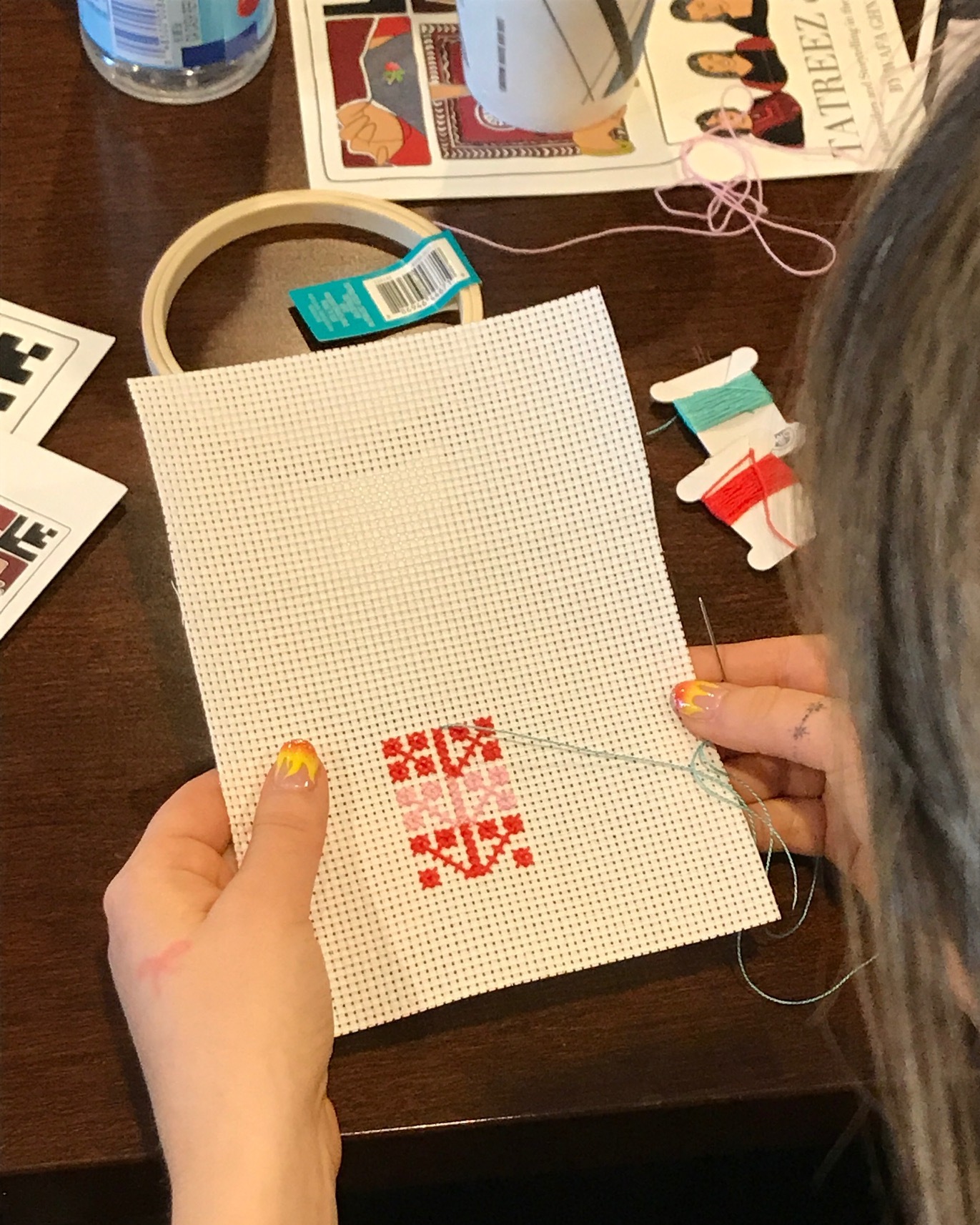 The Tatreez & Tea Workshops are a series of high quality hands-on classes, at low cost and low commitment.
Palestinian tatreez embroidery is a centuries-old folk art, traditionally passed from mother to daughter over a cup of tea.
Tatreez & Tea's mission is to provide educational resources, namely through workshops, lectures and publications, to preserve Palestinian tatreez embroidery, folk arts and storytelling traditions in the diaspora.
The workshop will focus on preservation of the indigenous, endangered art of Palestinian embroidery. The workshop is centered on Wafa's digital book, Tatreez & Tea: Embroidery and Storytelling in the Palestinian Diaspora, which preserves the craft of embroidery as well as the art of storytelling that is encapsulated in each traditional Palestinian motif.
For generations, Palestinian women have gathered together with their daughters to work collectively on embroidery projects, bonding with one another over a cup of tea. Over time, and after the exodus of Palestinians from Palestine in 1948, embroidery has become an endangered art that has been subjected to decades of cultural appropriation. But embroidery represents more than just a village craft of old Palestine -- it became the primary form of communication for Palestinian women who used needlework as a way to express their opinions, share their stories, and document their protest of occupation, war and violence.
To learn more about the project, please visit www.tatreezandtea.com. Donations are 100% tax-deductible through the Brooklyn Arts Council.
Learn more at www.tatreezandtea.com