Description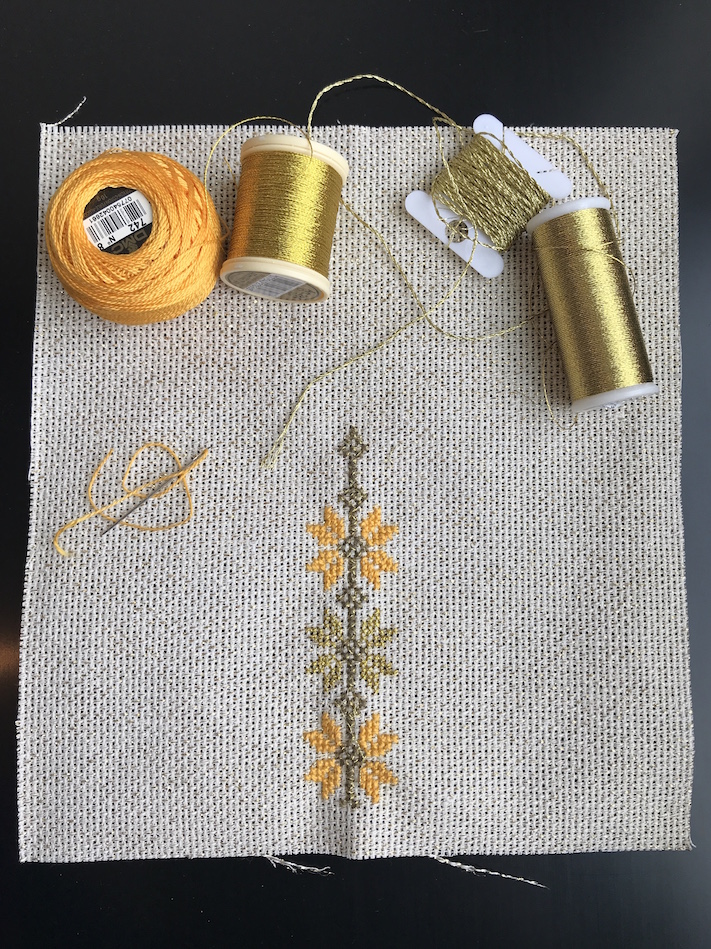 Class: Palestinian Embroidery 101
Motifs: Star of Bethlehem
Material: Star-dusted Aida cloth (silver or gold options are available)
Wafa Ghnaim, author of Tatreez & Tea: Embroidery and Storytelling in the Palestinian Diaspora, will teach you how to embroider traditional Palestinian motifs that celebrate the upcoming New Year!
The Star of Bethlehem is a motif that has been well preserved in the diaspora, and has many names -- Branch of Star, Flower or Rose, Eye of the Camel, Moon, Wide Open Eye, and more. The Star motif also has many meanings in different cultures, but in Palestinian culture, stars and discs are used as symbols of generosity. We find stars lavishly adorning fabrics, worn by Palestinian women who assign the highest moral value to their generosity and kindness to their guests.
When the rest of the country will be busy and engulfed in their shopping and consumerism hang over of Christmas, step outside of the frenzy to relax and create in the warmth and comfort of good company.
In this session you will learn how to sparkle and dazzle your pieces by using metallic threads, how to strategize design transfers to a medium size peice of cloth, two types of cross-stitch, and motif repetition. You will leave with a twinkling embroidered design to hang on your wall, or give as a gift. You may also use the piece as a patch on clothing or accessories.
We will be stitching our motif on glittery Aida cloth using normal and metallic threads. If you are intimidated by metallic threads, don't worry, we will only use them to embellish our work, not to carry out a full motif.
No experience required. All materials are provided.
Everyone, ages 14 and older, are welcome to attend.
A portion of the proceeds of this event will be donated to Tatter.
Header image citation:
Hildenbrand, Hans, et al. "In the Birthplace of Christianity". The National Geographic Magazine, December, 1926 issue, pg XII.
---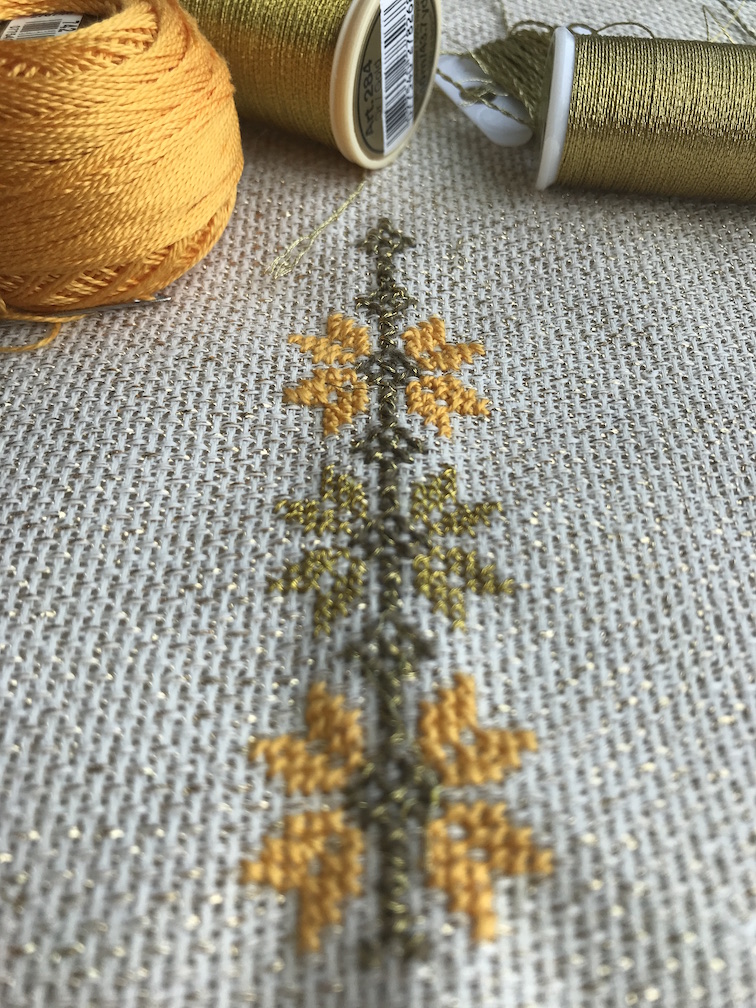 ---
The Tatreez & Tea Workshops are a series of high quality hands-on classes, at low cost and low commitment. Palestinian tatreez embroidery is a centuries-old folk art, traditionally passed from mother to daughter over a cup of tea.
Tatreez & Tea's mission is to provide educational resources, namely through workshops, lectures and publications, to preserve Palestinian tatreez embroidery, folk arts and storytelling traditions in the diaspora.
The workshop will focus on preservation of the indigenous, endangered art of Palestinian embroidery. The workshop is centered on Wafa's digital book, Tatreez & Tea: Embroidery and Storytelling in the Palestinian Diaspora, which preserves the craft of embroidery as well as the art of storytelling that is encapsulated in each traditional Palestinian motif.
For generations, Palestinian women have gathered together with their daughters to work collectively on embroidery projects, bonding with one another over a cup of tea. Over time, and after the exodus of Palestinians from Palestine in 1948, embroidery has become an endangered art that has been subjected to decades of cultural appropriation. But embroidery represents more than just a village craft of old Palestine -- it became the primary form of communication for Palestinian women who used needlework as a way to express their opinions, share their stories, and document their protest of occupation, war and violence.
To learn more about the project, please visit www.tatreezandtea.com. Donations are 100% tax-deductible through the Brooklyn Arts Council. Learn more at www.tatreezandtea.com.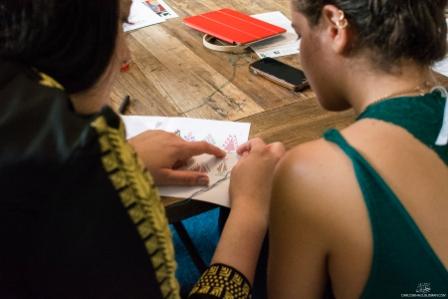 ---