Description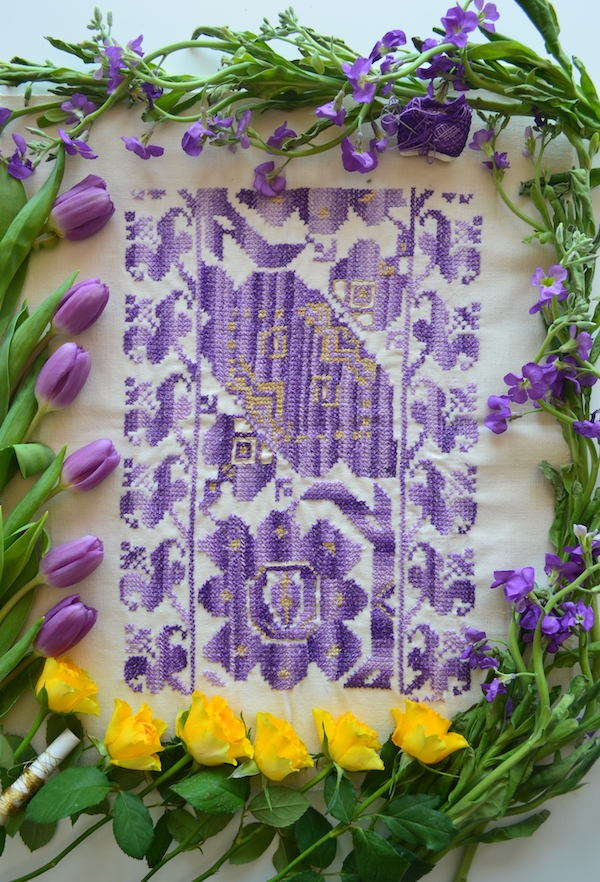 For centuries, Palestinian women have been embroidering motifs onto their garments that represent stories of self, family and admired figures in history. For International Women's Day, join Wafa Ghnaim, author of Tatreez & Tea: Embroidery and Storytelling in the Palestinian Diaspora, in embroidering "The Story of Cleopatra" design, a featured design in her book, to preserve the endangered art of Palestinian tatreez embroidery.
"The Story of Cleopatra"is an assembly of motifs found on Palestinian women's thobes, with various symbols representing her life, rule and death. Cleopatra, who ruled Ancient Egypt as well as served as a naval commander, linguist and diplomat -- is known as one of the most powerful women in history. It is no surprise that Palestinian women dedicated an entire set of embroidery motifs to tell Cleopatra's story and commemorate her life through the art of tatreez embroidery.
In this 3-hour intensive, you will have the opportunity to embroider four different segments of the Cleopatra panel design; the high heel, crown, lotus flower and her ring. Wafa will lead you through a meditative practice that will teach you the stories behind each element of the pattern, how to strategize design transfers, two types of cross-stitch methods used in Palestinian embroidery, and assembling a panel design through segmentation.
By the end of the class, you will leave with an embroidered design mounted in an embroidery hoop to frame and hang on your wall, or give as a gift. You may also use the piece as a patch on clothing or accessories.
All materials are provided. No prior needlework experience required.
This event will be held at the Institute for Palestine Studies, the oldest independent non-governmental organization dedicated exclusively to documentation, research, analysis, and publication on Palestinian affairs and the Arab-Israeli conflict. Learn more at https://www.palestine-studies.org.
---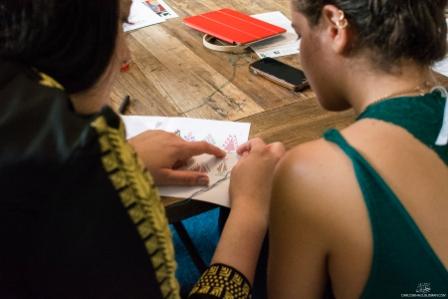 The Tatreez & Tea Workshops are a series of high quality hands-on classes, at low cost and low commitment. Tatreez & Tea's mission is to provide educational resources, namely through workshops, lectures and publications, to preserve Palestinian tatreez embroidery, folk arts and storytelling traditions in the diaspora.
The workshop will focus on preservation of the indigenous, endangered art of Palestinian embroidery. The workshop is centered on Wafa's digital book, Tatreez & Tea: Embroidery and Storytelling in the Palestinian Diaspora, which preserves the craft of embroidery as well as the art of storytelling that is encapsulated in each traditional Palestinian motif.
For generations, Palestinian women have gathered together with their daughters to work collectively on embroidery projects, bonding with one another over a cup of tea. Over time, and after the exodus of Palestinians from Palestine in 1948, embroidery has become an endangered art that has been subjected to decades of cultural appropriation. But embroidery represents more than just a village craft of old Palestine -- it became the primary form of communication for Palestinian women who used needlework as a way to express their opinions, share their stories, and document their protest of occupation, war and violence.
To learn more about the project, please visit www.tatreezandtea.com. Donations are 100% tax-deductible through the Brooklyn Arts Council.
Learn more at www.tatreezandtea.com