PAL Free After-Class

Thursday, October 8, 2015 from 1:45 PM to 3:00 PM (EDT)
Event Details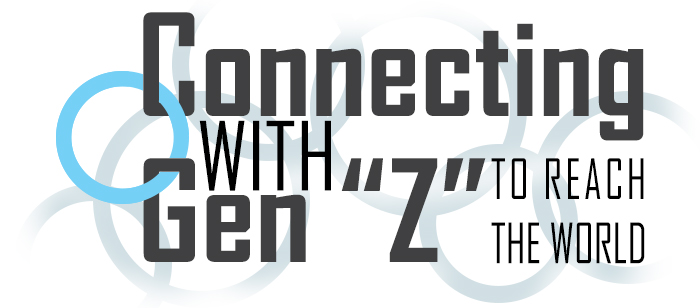 Following The Annual PAL Event - Thursday, October 8th, 1:45 PM
We would all agree that as technologies have changed, so have the youth in our society. Research shows that the English language is changing faster than ever. We would also agree that God and His Word have remained constant. So the question becomes, "Is scripture still relevant for our culture today?"
In the Pastor Appreciation Lunch After-Class, brought to you by Word of Life in Hudson, FL, we will be looking at trends impacting our culture, and how pastors and youth pastors can navigate these trends to have biblically-based and effective ministries.
The seminar will be taught by Mike Calhoun, Executive Assistant to the President of Word of Life Fellowship, Inc. Mike will present five global trends that will affect every local church as they think about reaching people both locally and globally.
Special Guest includes Jon Erwin, writer, director, film maker. His movies include, "October Baby," "Mom's Night Out," plus "Woodlawn," which is being released on October 16, 2015.
HIGHLIGHTS:
Copy of J. D. Greear's new book, Gaining by Losing to the first 100 registrants 

Seminar handouts with demographic studies Word of Life booklets 

Exclusive "Woodlawn" movie information 

YouTube culture clips 

Exclusive invitation to a Pastors' Luncheon at the Word of Life campus in Hudson, Florida. Includes a chapel service with our students and a meal with our Executive Director, Don Lough, Jr., plus, a free Quiet Time Journal and entry into a drawing for one free Camp Logos registration
Seminar Keynote Speakers & Special Guest
 
HOST:   Rich Andrews, Director of Word Of Life Florida
Rich and, his wife, Lynn have been serving with Word of Life since 1992.  They ministered on Word of Life Island in Schroon Lake, NY for 4 summers and at Word of Life Ranch in Pottersville, NY as the Co-Director for 5 summers. They were asked to join the staff of Word of Life Florida in Hudson in 2000.  Rich currently serves as the Word of Life Director of Florida Ministries. They are both graduates of the 1st and 2nd year program at Word of Life Bible Institute and Rich has a Bachelor of Science from Trinity College of New Port Richey, Fl. in Management and Ethics. God has blessed them with three energetic and enthusiastic kids (Gavyn, Javen, Lynneah)
HOST: Mike Calhoun, Executive Assistant to the President of Word Of Life Fellowship, Inc.
Mike has co-author several books, including Where Was God When, The Greenhouse Project and has written the Where Do I Go from Here?: An Interactive Discipleship Series. Mike has served with Word of Life Fellowship since 1974 in several roles including Director of Word of Life Island and Vice President of Local Church Ministries.
SPECIAL GUEST:  Jon Erwin, Director/Cinematographer/Writer
Jon Erwin is a director and producer that is focused on creating faith-based and inspirational feature films. He has worked for ESPN, FOX NFL and covered the NBA, XGames and the Superbowl. In 2002, Jon and his brother, Andy, started their own production company. Their work includes directing music videos and producing concerts and television programs for platinum artists like Amy Grant, Michael W. Smith, Casting Crowns, Switchfoot, Skillet, and others. They've received eleven nominations and were honored with wins for Music Video Of The Year at the GMA Dove Awards for three consecutive years.  In 2010 Jon shifted focus and began exclusively developing dramatic feature films. The debut feature, released by Samuel Goldwyn, was a coming of age drama titled October Baby. October Baby opened in the top ten movies in America, and eventually earned over five million at the box office. Jon continued his film production with the release of Moms' Night Out and is currently looking to release Woodlawn nationwide on October 16, 2015.

ABOUT WORD OF LIFE:  Word of Life (WOL) founder, Jack Wyrtzen, said long ago, "… it is the responsibility of every generation to reach their generation for Christ." For 75 years, God has used Word of Life to help people experience their faith through introducing them to the life-changing message of the Gospel. Looking forward towards the next 75 years, Word Of Life visionaries believe that the best days are ahead, and like their founders, it is their responsibility to do what it takes to reach this generation with the Gospel. Then, as now, it was, and remains: "Reaching Youth with the Gospel of Christ." Committed to Evangelism and Discipleship, that goal is carried out through Local Church evangelism (Bible Clubs led by local church leaders and Word of Life trained leaders), Youth Rallies, camping experiences, and Bible Institutes. That is their mission not only here in the United States, but in the 52 countries around the world where our Savior has permitted us to serve Him. By His grace, the sun never sets on the world-wide ministries of Word of Life Fellowship.
Word of Life Florida offers a wide range of opportunities for churches. They host thousands of students each year at their summer youth camps. WOL has a full lineup of speakers and concerts throughout the year and a great institute for college students to gain an amazing foundation before heading off to college.

When & Where

A La Carte Event Pavilion
4050 Dana Shores Drive
Tampa, FL 33634


Thursday, October 8, 2015 from 1:45 PM to 3:00 PM (EDT)
Add to my calendar
Organizer
FAITH TALK 570 & 910 WTBN