Description
About The PAL
The "PAL" is an annual event that allows WMCA AM570 The Mission to give back to those who serve the New York and New Jersey area. Every year we bring in a special speaker to give an encouraging message to the pastors. This year's speaker will be Dr. Robert Jeffress of WMCA's Pathway to Victory. Keith and Kristyn Getty will also be joining us to lead worship! All pastors in attendance will receive a gift bag and will be eligible to win great prizes from our ministry partners and sponsors. The event will begin at 10:00AM with lunch being served at 12:00PM.
All pastors will be given two complimentary tickets for themselves and one guest. Both must be registered in advance. For the first time ever, we will also be opening this luncheon up to listeners with the tickets costing $27.00 each.
Also note that the AM570 Staff/Sponsor Ticket is reserved for only AM570 Staff Members and Sponsors of the event. Guests who sign up for this ticket type will be unable to enter the event with this ticket type and must instead purchase an additional Listener Ticket.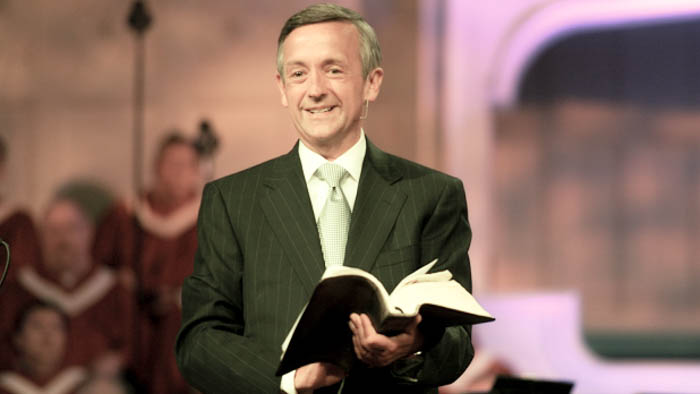 About Dr. Robert Jeffress
Dr. Robert Jeffress is Senior Pastor of the 12,000-member First Baptist Church, Dallas, Texas and a Fox News Contributor. He is also an adjunct professor at Dallas Theological Seminary. Dr. Jeffress has made more than 2000 guest appearances on various radio and television programs and regularly appears on major mainstream media outlets, such as Fox News Channel's "Fox and Friends," "The O'Reilly Factor," "The Kelly File," and "Hannity," "The Real Story" with Gretchen Carlson, ABC's "Good Morning America;" and HBO's "Real Time with Bill Maher."
Dr. Jeffress hosts a daily radio program, PATHWAY TO VICTORY, that is heard nationwide on over 800 stations in major markets such as Dallas-Fort Worth, New York City, Chicago, Los Angeles, Washington, D.C., Houston, and Seattle. His weekly television program can be seen in 195 countries and on 11,283 cable and satellite systems throughout the world, including China and on the Trinity Broadcasting Network and Daystar.
Dr. Jeffress is the author of 23 books including WHEN FORGIVENESS DOESN'T MAKE SENSE, PERFECT ENDING:Why Your Eternal Future Matters Today, COUNTDOWN TO THE APOCALYPSE: Why ISIS and Ebola Are Only the Beginning, and his newest book was released on February 16, NOT ALL ROADS LEAD TO HEAVEN: Sharing an Exclusive Jesus in an Inclusive World.
Dr. Jeffress recently led the congregation in the completion of a $135 million re-creation of its downtown campus. The project is the largest in modern church history and serves as a "spiritual oasis" covering six blocks of downtown Dallas.
Dr. Jeffress graduated from Southwestern Theological Seminary with a D.Min., a Th.M. from Dallas Theological Seminary, and a B.S. degree from Baylor University. In May 2010, he was awarded a Doctor of Divinity degree from Dallas Baptist University. In June 2011, Dr. Jeffress received the Distinguished Alumnus of the Year award from Southwestern Baptist Theological Seminary.
Dr. Jeffress and his wife Amy have two daughters, Julia and Dorothy, and a son-in-law, Ryan Sadler.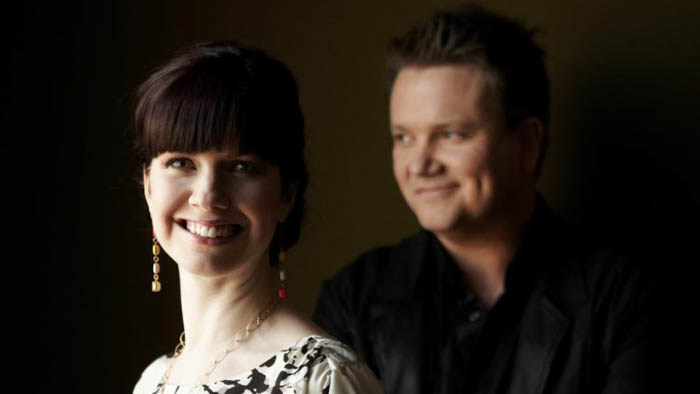 About Keith and Kristyn Getty
Keith and Kristyn Getty occupy a unique space in the world of music today as preeminent modern hymn writers. In re-inventing the traditional hymn form, they have created a distinguished catalogue of songs teaching Christian doctrine and crossing genres by connecting the world of traditional and classical composition with contemporary and globally-accessible melodies.

These modern hymns are rooted in the traditions of Celtic and English hymnody handed down to the Northern Ireland-born couple and long-time writing partner, Stuart Townend. In Christ Alone (penned by Keith and Stuart, and recorded by Keith and Kristyn) echoes this heritage, holding the #1 position of most-frequently-sung in UK churches for the past 8 consecutive years. It was recently voted the #2 best-loved hymn of all time in the UK according to a BBC Songs of Praise national survey and among the top 5 hymns of all time by the UK Hymns Society. Another 50+ hymns from the Getty's canon are noted in the top 2,000 of that same CCLI list for the UK.

Keith and Kristyn's move across the Atlantic in 2006 to continue their writing and be "ambassadors" for the genre has been met with continual growth in the adoption of their songs, in the USA and throughout the world. CCLI has estimated that at least 40 million people sing "In Christ Alone" in church services each year— not to mention the global reach of that hymn and the scores of other Getty hymns now deeply rooted in the broader Church's repertoire. In addition to their presence in mainline hymn books and choral repertoires, the songs have been recorded by a breadth of artists including Alison Krauss, Ricky Skaggs, Owl City, Newsboys, Mercy Me, Natalie Grant, Passion/Kristian Stanfill, and Heather Headley. They have also been selected for significant international events such as the Enthronement of the Archbishop of Canterbury and the concluding ceremony of the third Lausanne Congress.

The Gettys tour internationally and have developed the recurring North American Hymns for the Christian Life and Irish Christmas tours, visiting venues as diverse as the Ryman Auditorium and Carnegie Hall. They have been guests at other events with performances from Royal Albert Hall to the Pentagon, from the Grand Ole Opry to Franklin Graham Crusades and Homecoming videos, and with television performances this year for PBS and BBC. They have released three studio albums, a Christmas album, and two live albums in addition to a number of print collections.

In 2016 and 2017 Keith and Kristyn will be launching a global release of "Facing a Task Unfinished" song, album, and tour. They are working toward their first church music conference in 2017 to be held in Nashville, as well as releasing their first Children's Hymns project. Keith and Kristyn look forward to developing more Christmas music for the church alongside the Joy—An Irish Christmas tour.

Keith and Kristyn live between Northern Ireland and Nashville with their daughters, Eliza Joy, Charlotte, and Grace.