Pakathon Global 2014: New York City

Friday, September 26, 2014 at 6:00 PM

-

Sunday, September 28, 2014 at 8:00 PM (EDT)
Event Details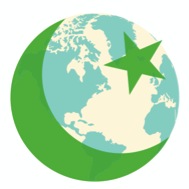 What is Pakathon?
Pakathon's mission is to harness the skills and vision of entrepreneurs, development professionals and technologists around the world to create long-term projects and companies that socially impact the future of Pakistan.
Why should you attend?
Pakathon NYC will bring together some of the smartest minds in NYC all focused on tackling social issues in Pakistan. If you have a great idea, or a skill that can help bring an idea to life, Pakathon is the perfect way for you to spend your weekend and create a product that will make an impact while networking with the NYC tech community.
The winning NYC team will participate in the global Pakathon event in October to compete for prizes of up to $10,000 to implement projects and receive mentorship from business leaders in North America and Pakistan.
Projects should be formulated on the basis of one of the following tracks for 2014:
Education 

Health

Human Rights

Finance (Bitcoin, Mobile Banking, etc.)


Retail
Who should attend? 
Pakathon events have something for everyone. Engineers, business majors, designers, philosophers all have something to contribute. We believe interdisciplinary and global collaboration is one of our most powerful tools for change. Pakathon is for Pakistanis and non-Pakistanis alike. 
Volunteers and Mentors are welcome! Please contact us for more information at: pakathonNYC@gmail.com
To find out more, visit our website.
SCHEDULE: Day 1 – Friday, Sept. 26, Kimmel Center (Room 914 - 9th Floor)

6:00 PM – Dinner and

meet-and-greet

.

7:00 PM – Pakathon NYC kick-off and introductions.

7:30 PM – Keynote speaker.

8:00 PM – Brainstorming and break-out sessions.

9:00 PM – 60 minutes of brainstorming within track break-outs. Teams will form and take the podium to pitch their ideas. Last chance to recruit team members. 

10:00 PM 

– Teams meet-and-greet and register their ideas. 

All ideas must be registered.
SCHEDULE: Day 2 – Saturday, Sept. 27, Kimmel Center (Eisner & Lubin Auditorium - 4th Floor)
People will work on their projects throughout the day. 
9:00 AM   – Teams work on their ideas (Note: Breakfast will be provided).

12:00 PM – Lunch.


1:00 PM   – Mentor hours until 4:00 PM.

4:00 PM  

– 

Snack break.

6:00 PM   – Dinner.

7:00 PM   – Teams continue working on their ideas.

11:00 PM – Working space closes (Teams can continue work at their own locations).
SCHEDULE: Day 3 – Sunday, Sept. 28, Kimmel Center (Rosenthal Pavilion - 10th Floor)

Teams will finalize their pitches and project videos during the day. 
10:00 AM – Teams finish working on their pitches (Note: Breakfast will be provided).

11:00 AM – Pitch coaches available until 1:00 PM.

12:00 PM – Lunch.

12:30 PM – Project videos and pitches due. Each team will post their blog to the Pakathon Facebook page before they can pitch to judges.

1:00 PM

–

Intro to Judges and Speaker.

1:30 PM – Pitches Round 1.

3:00 PM – Pitches Round 2 for shortlisted ideas.

4:00 PM – Results announced and networking.



When & Where

New York University - Kimmel Center
60 Washington Square South
Friday: Room 914, Saturday: Eisner & Lubin Auditorium, Sunday: Rosenthal Pavilion
New York City, NY 10010


Friday, September 26, 2014 at 6:00 PM

-

Sunday, September 28, 2014 at 8:00 PM (EDT)
Add to my calendar
Organizer
New Yorkers of all backgrounds are coming together to solve some of the globe's most pressing challenges in Pakistan & beyond. Join us!