Actions and Detail Panel
Pajamas and Pancakes with Santa
Sat, December 3, 2016, 10:00 AM – 2:00 PM EST
Description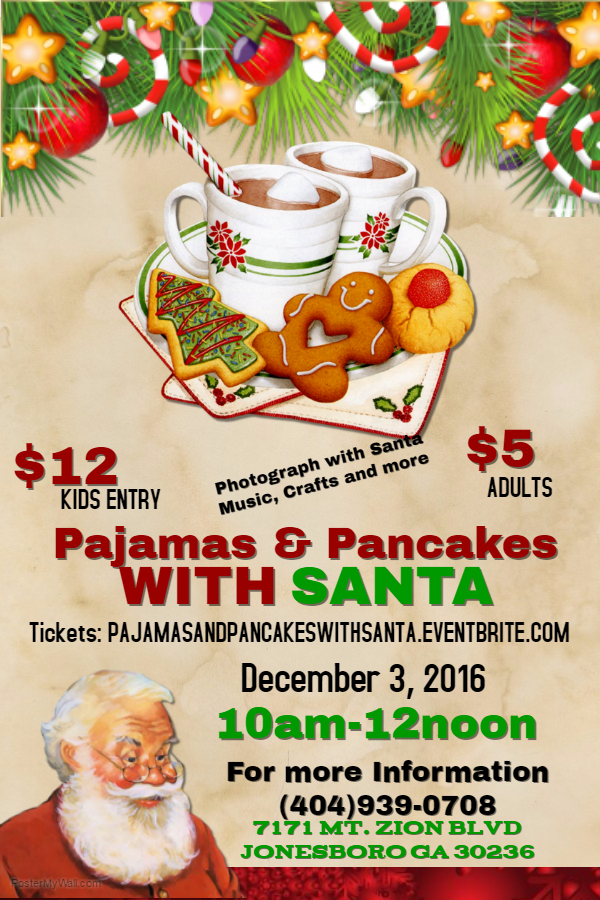 Pajamas and Pancakes : Hosted by Tutu Maniac

Tutu Maniac is hosting our annual "Pajama and Pancakes" kids breakfast on Saturday December 3, 2016 for kids 13 & under. Bring you kids our for a morning filled with pancakes, crafts, music, games, and photo fun with Santa! This event is to show our appreciation to our customers. Come dress in your favorite holiday pajamas and enjoy.
After all, Christmas is about creating memories that last a lifetime!
Tickets must be purchased before the event. Ticket is $12 per child, adults are $5.00

For questions and updates you can email us at info@tutumaniac.com. Purchase your tickets today.


This the season to giveback, so we will also be accepting donations for the following :
1) Blankets (gently used) for the homeless
2) Socks ( all sizes) for the homeless
3) Kids Pajamas for Foster Kids in Dekalb Co