Description
Pajama "Jammy Jam" Adult Game Night
Come dressed in your (appropriate) PJ's attire and ready to play to win! Enjoy an evening of interactive and board games hosted by the HOTTEST party host in Atlanta and DJ G Nice!
***NO LINGUERE. Appropriate attire is required or you can be turned around at the door. DRESS CODE WILL BE STRICTLY ENFORCED!***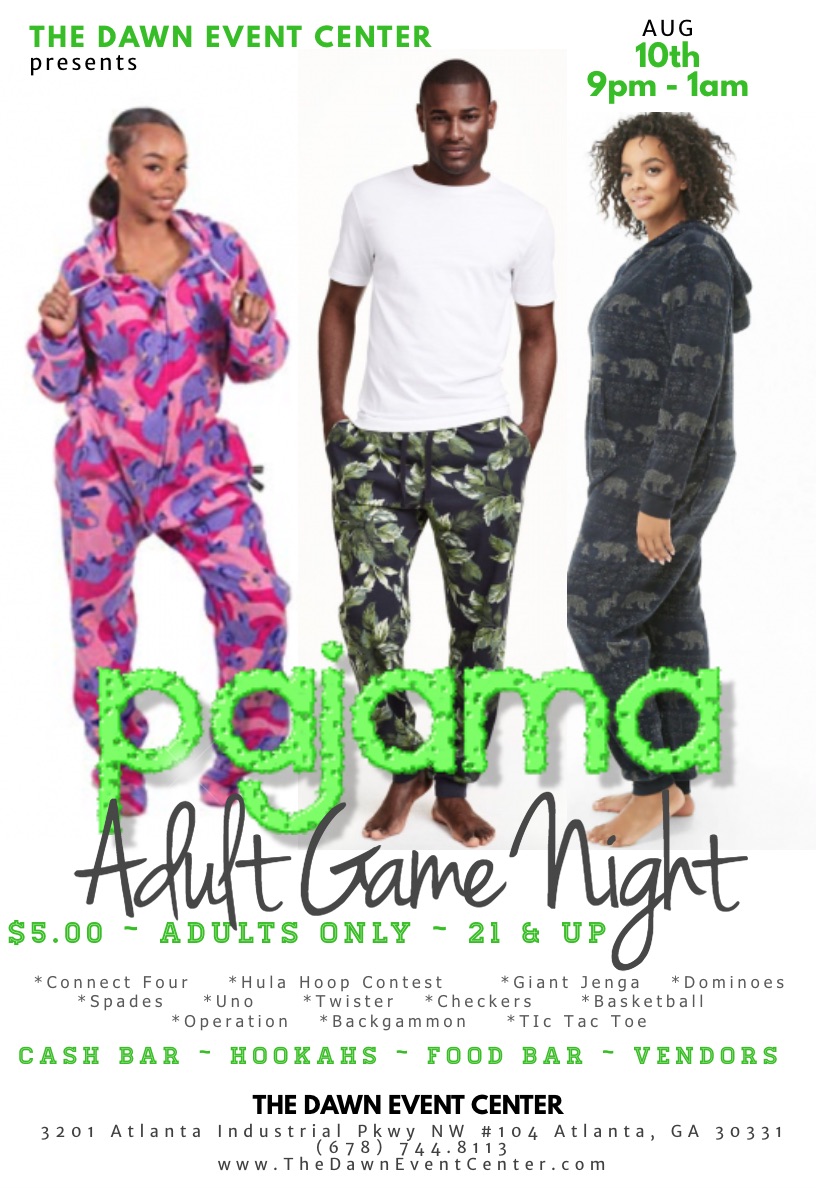 * Cash Bar
* Food Bar
* Vendors
* Prices
* Free Parking
* Dance Area
* Cigar Lounge
* Hookahs and more...
***NO LINGUERE. Appropriate attire is required or you can be turned around at the door. DRESS CODE WILL BE STRICTLY ENFORCED!***
www.TheDawnEventCenter.com