Paisean Faisean!

Monday, February 28, 2011 from 7:00 PM to 10:00 PM (EST)
Event Details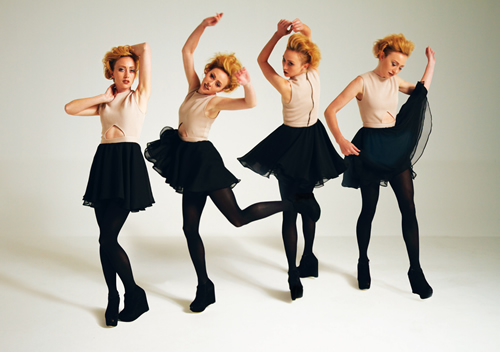 Irish fashion is red hot these days so join Solas Nua for an exclusive one night only event at Fathom Creative where we showcase some of the top names in Irish design with a fashion show featuring a performance by musical genius and fashion icon, Julie Feeney, followed by a champagne reception.

Paisean Faisean!
Designers featured in the show include Eilis Boyle, who was named as one of the six best young designers by the Irish Times in 2009 and who recently won the prestigous Brown Thomas Designer Award, Emma Manley, who worked in NYC for VPL, and then in London with Alexander McQueen until his death, at which time she retuned home to Dublin to launch her own line, Sharon Costello Desmond, personal couturier to Julie Feeney and designer of her infamous pages dress, Yvonne Beale, whose designs have been featured in the Irish Independent and have been selected for fashion photographer Agata Stoinska's Adorn- ment Project, as well as LSAD graduates Katarzyna Wypych and Orla O'Connor and NCAD graduate, Deirdre Williams who is currently in New York with Rag & Bone. 
AND! A special US Premiere of the short film Dais A/W 2010 by Irish stylist Sonya Lennon and Swiss-Irish filmmaker Christian Ammann.  Born of an original concept, the project showcases the international succes of Irish fashion designers through the medium of film. 
PLUS! Fashion muse and music icon, Julie Feeney, recently had her debut performance in the U.S. with Solas Nua in November 2010. Now on a U.S. tour, she returns to DC for one night only to play the show and model designs that she inspired! 
Solas Nua is the only organization in the United States dedicated exclusively to contemporary Irish arts.  Solas Nua produces the Capital Irish Film Festival, Irish Popcorn!, a critically acclaimed theatre season, Irish Book Day, the DC Irish Writers Festival, a book club, visual arts exhibitions, the Eist podcast, the Solas Salon Series and Irish language classes. 
Birds of a Pleather is Merin Guthrie and Emma Fisher, two girls who live on a budget but still adore all things high fashion. So while we pour over fashion mags, our hard earned dollars usually end up at thrift shops, fast fashion purveyors, and Jo-Ann fabrics. We are also half of the team at Worn Magazine, DC's only arts and fashion magazine. 
When & Where
1333 14th Street NW
Washington, 20005


Monday, February 28, 2011 from 7:00 PM to 10:00 PM (EST)
Add to my calendar